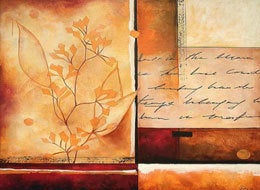 I love books and that's a problem. I've had a really great time working in publishing with many of the finest people you'd ever want to meet. I mean, these people truly love their work. And now for the bad part: book publishing was supposed to be recession-proof, and we are all disappointed to learn that it's not.
I was brought up in my family's bookstore, and I remember hearing my dad say that Random House started publishing just before the Great Depression. When times are tough, people need diversion and entertainment, and it's not that times are tougher now than they were back in the 30's and 40's -- it's just that books have become much more of a popular consumer item. In my family's store, where I worked in the early 1960's, we saw the same customers come through the door every week. Back then, some people were nervous about even walking into a bookstore. Like most booksellers at that time, my dad knew his customers so well that he would routinely put aside a selection of new arrivals for the regulars.
All that changed for the better when the visionary, brave souls running Waldenbooks and
B. Dalton Booksellers, and a little later Barnes & Noble and Borders, decided that what
American consumers wanted were more books. They opened small footprint stores in the enclosed malls and, with a lot of hard work, all of a sudden one of the oldest products of
all time became something a new generation was really excited to have. Thanks to them
and many wonderful independent booksellers, books became mainstream.
After college, I moved to the publishing side (my dad never forgave me), but I can tell
you the tremendous expansion of the book business in America could never have
happened without the American consumer saying Yes give us more!
In little more than one generation, America saw a heartening proliferation of both
booksellers and publishers. Bookstores have enhanced their communities. They are department store for ideas and learning. Now, with the recession, the entire industry is undergoing a major contraction. Layoffs and reorganizations were recently announced at many publishing houses, with more job losses likely to come.
While this downsizing may be unavoidable, there is much of great value that is worth protecting. America has one of the world's largest book publishing industries, second only to the UK. Let's not take this accomplishment for granted. Not so long ago, books were available only in bookstores and libraries. Now they are sold everywhere from Target to Home Depot to independent gift stores. Customers protesting the recent closing of a Waldenbooks store in Lexington, Mass. sent a letter to parent company Borders' headquarters pointing out that the store "isn't a restaurant--this is an intellectual center in town."
So here's what I'm thinking. President Obama and Congress are working on an
American Recovery and Reinvestment Plan. As far we know, roads, bridges, and schools will
be included in the revitalization of our infrastructure. Advisors to the president announced
late last year that three million new jobs will need to be created to tackle unemployment.
Writers, editors, designers, researchers, photographers, and others in the book business are seeing their positions eliminated at an alarming rate. As publishers cut back, authors now have substantially fewer places to see their work published. In December, venerable Houghton Mifflin announced plans to publish no new books in the near future -- astounding. The entire industry is contracting very quickly and there is something we should consider doing about it: Bring back the Federal Writers Project, which was originally established in 1935 by Franklin Delano Roosevelt to support writers, historians, and artists as a small but significant part of the WPA.
It is well known within the industry that a career in publishing is rarely chosen for the compensation. It has always been a relatively low-paying business attracting talented people who are there because they want to make books. With magazines and newspapers suffering as well, it will be difficult for these people to find jobs that fit their professional skills.
In the 1930s the Federal Writers Project employed more than 6,000 writers, photographers,
illustrators, editors, out-of-work schoolteachers, and librarians. It was considered a great success at the time and is now viewed as an invaluable resource that recorded American history and culture for posterity. Some 3.5 million books for adults and children were produced.
Participants in the original program included Ralph Ellison, Studs Terkel, John Cheever,
Saul Bellow, Margaret Walker, Arna Bontemps, and Zora Neale Hurston. Louis Mumford
called the Federal Writers Project "the finest contribution to American patriotism" of his generation.
Vice President Biden has said that the three million new jobs are necessary for the future
prosperity of the country and the benefit of the broad middle class. I hope a new Federal Writers Project has the opportunity to be part of that ambitious and crucial effort.
REAL BENEFITS OF A NEW FEDERAL WRITERS PROJECT
A new FWP would have a substantial ripple effect on many other areas, including printers and binders, paper manufacturers, booksellers, illustrators, photographers, schools, and libraries. It would create jobs that would not be lost to other countries, keeping virtually all the work here at home. The U.S. government could make an investment to support an essential industry that helps build stronger minds and has a long-lasting cultural impact.
Publishing is manufacturing. Books are a product we can be proud of and create entirely in the US, raw materials and all.
The final product of intellectual property and copyright would be public domain, and would be owned by the people who paid for it, the taxpayers.
FDR's program employed a wide range of white-collar and clerical workers as well as established and aspiring writers. The majority of people working in publishing today are middle class, as are the majority of those losing their jobs in this recession.
A new Federal Writers Project could take advantage of many new technologies, including print on demand, audio, Kindle and Sony Reader, and Google. Royalty-free access could be provided to schools and libraries.
The FWP was a remarkable success and left a great legacy of our diverse American culture. If
the right projects were selected, the program would have the opportunity to create something of real and lasting value. Our culture and the value of books are part of those fundamental systems that have kept America so strong.
Calling all HuffPost superfans!
Sign up for membership to become a founding member and help shape HuffPost's next chapter