"I honestly didn't know if I was going to be able to do it," Everett, 45, told HuffPost. "I was just so scared of failing. Fortunately [writer-director] Geremy Jasper is very persuasive. So, I figured, what did I have to lose?"
Though Everett had memorable "Sex and the City" and "Trainwreck" cameos, "Patti Cake$" marks her first principal role on the big screen. The Kansas native stars as Barb, the alcohol-downing, down-on-her-luck single mom of an aspiring female rapper, Patricia Dumbrowski (Danielle Macdonald), in suburban New Jersey. The film, which also stars Cathy Moriarty and Siddharth Dhananjay, nods to "8 Mile" and "Precious," but its rags-to-artistic-riches narrative feels topical and fresh in its defiance of racial and gender stereotypes.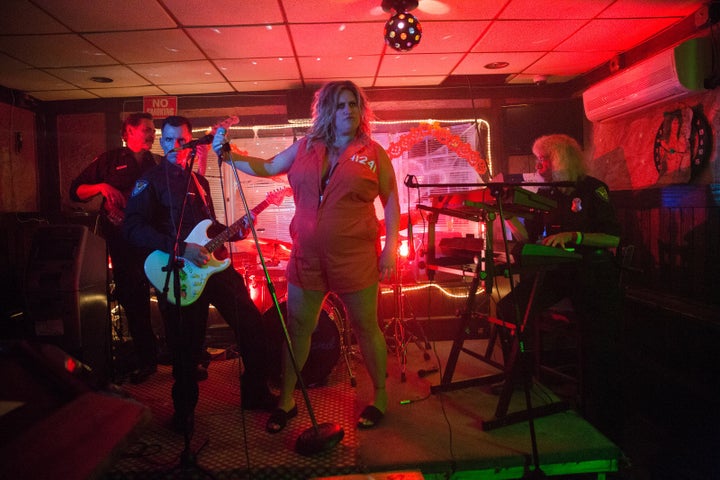 Everett, in particular, shines in two musical numbers, but displays a poignant vulnerability in the film's heavier scenes. Relating to Barb came naturally – "I waited tables for 25 years, so I had a lot of sad nights on the couch, drinking Chardonnay and trying to comfort myself," she quipped – and to say she's first-rate in the film is an understatement.
"It was really cool to try to show people other sides of me, and to push myself to really connect," she recalled. "I like to talk to people when I'm onstage, but being in a scene with someone one-on-one is beyond any level of intimacy that I've had in the past few years. There are a lot of layers to me, as there are for anyone else, so it was very exciting."
Thus far, critics have welcomed Everett's transition to tragicomedy. The New York Times praised the star for "endowing [Barb] with dignity even at her worst," while Time Out New York described her performance as "heartbreaking."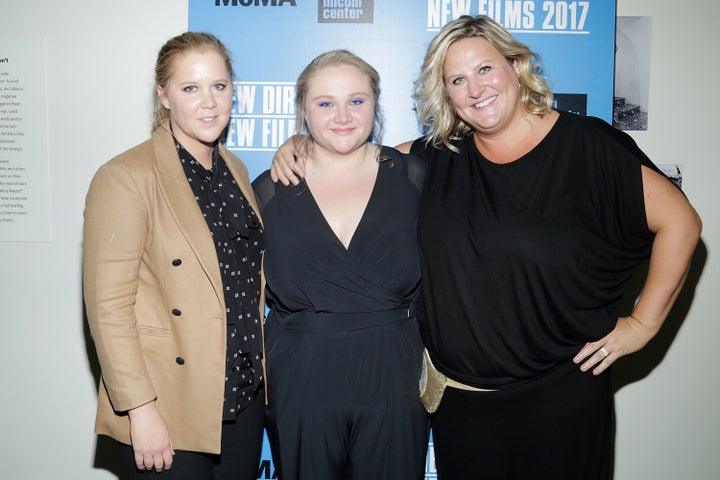 Everett's "Patti Cake$" performance couldn't be more different than her acclaimed live act, which has been compared to Bette Midler in her gay bathhouse days. Not everyone can pair Broadway-style vocals with raunchy sex talk, ample cleavage and "motorboating," but Everett makes it seem oddly natural. (Patti LuPone is a devoted fan and has made a guest appearance or two.) Though Everett is grateful for the acclaim "Patti Cake$" has received, it's clear she won't be seeking Hollywood acceptance anytime soon. "I don't really give a shit about that – you can't when you're a plus-sized woman who 'motorboats' people for a living," she said. "You can't care what people think, and if you do, you're going to stop being interesting. I'm not for everybody, and that's totally fine by me." 
The Aug. 18 release of "Patti Cake$" marks the start of a new creative chapter for Everett. This month, she can also be seen alongside Toni Colette and Molly Shannon in the comedy "Fun Mom Dinner," which also premiered at the 2017 Sundance Film Festival. She also shot the pilot for "Love You More," a new Amazon series co-starring Loni Anderson and produced by "Sex and the City" veteran Michael Patrick King that's slated to debut in September.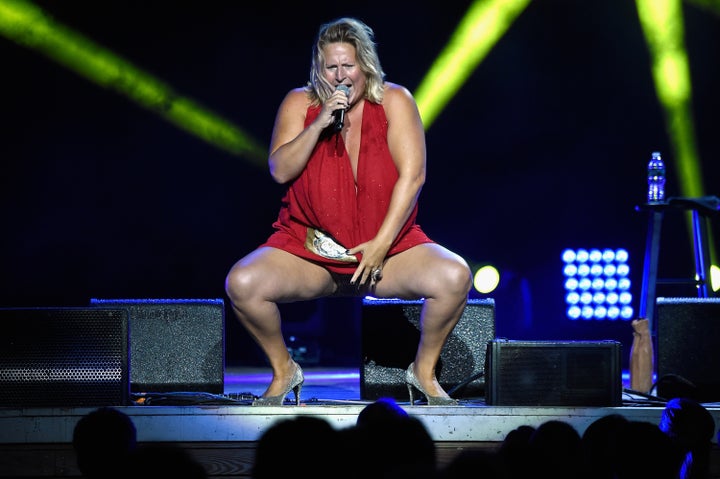 Though it's too soon to tell for sure, Everett's career trajectory appears similar to that of another breakout star, Amy Schumer. The women are longtime friends, and have collaborated on a handful of "Inside Amy Schumer" episodes. Schumer's influence on Everett, however, has been even more significant offstage.
"She's really inspiring to me, because I can be selfish. I can isolate and be a loner, and she's helped to change that in me," she said. "You can be in a room full of comics and yet everyone's always laughing at Amy. She's so sharp, so funny, so willing to do anything to make people happy."
"People use the word 'fearless' a lot, but there's a genuine fearlessness that courses through the veins of New York's queer art world that I think is just electric."
High-profile movie roles and friendships aside, Everett has no intention of losing touch with her roots. She's shared many stages with queer performers Cole Escola and Erin Markey, and continues to cite them (as well as other LGBTQ artists) as creative influences. "People use the word 'fearless' a lot, but there's a genuine fearlessness that courses through the veins of New York's queer art world that I think is just electric," she said. "Their unpredictability is what keeps me on my toes."
Regardless of future opportunities that come her way, Everett will always be drawn back to the stage. "It's where I feel the most alive, the most fulfilled, the most excited," she explained. "New York audiences have given me a lot of great gifts, and I want to keep that relationship going." After a quick pause, she added "Plus, it's the only time anyone ever touches my body. I can't let that go."
Calling all HuffPost superfans!
Sign up for membership to become a founding member and help shape HuffPost's next chapter
BEFORE YOU GO