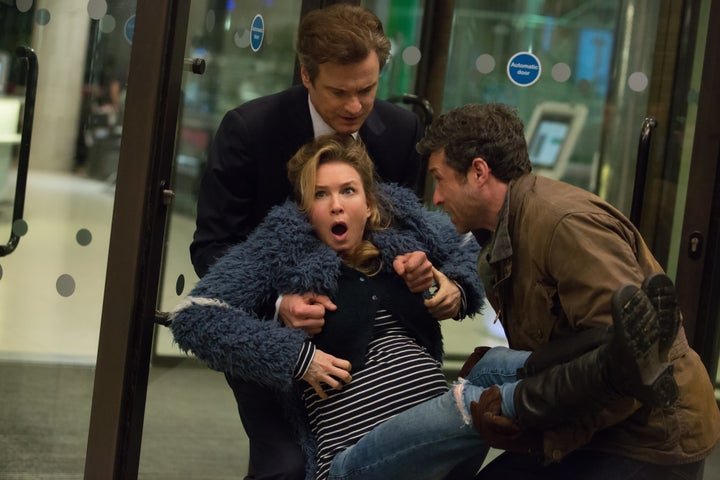 Even if it feels like every studio movie garners a sequel nowadays, it's rare to see a female-fronted trilogy. Except for "The Hunger Games," no lucrative franchise ― let's say three or more installments ― with a singular female lead springs to mind. Especially not one that doesn't involve a weapon more piercing than self-deprecating sass. This weekend, that changed. "Bridget Jones's Baby" opened 15 years after the original, "Bridget Jones's Diary," and 12 after its inferior sequel, "The Edge of Reason." 
That's a particular point of pride for Sharon Maguire, who directed 2001's "Bridget Jones's Diary" but says she skipped out on 2004's "Edge of Reason" because she'd become a "breeding machine." If anything, having kids readied Maguire to helm this particular chapter in our beloved Bridget's life. (Hi, Renée Zellweger! Welcome back.) Paul Feig and Peter Cattaneo were originally tapped to direct, but they exited the project in the wake of delays and reported creative differences. By the time Maguire signed on, the story focused on Bridget's quest to determine whether her pregnancy is the result of a one-night stand with a rich American who developed a dating app (Patrick Dempsey) or her old flame Mark Darcy (Colin Firth).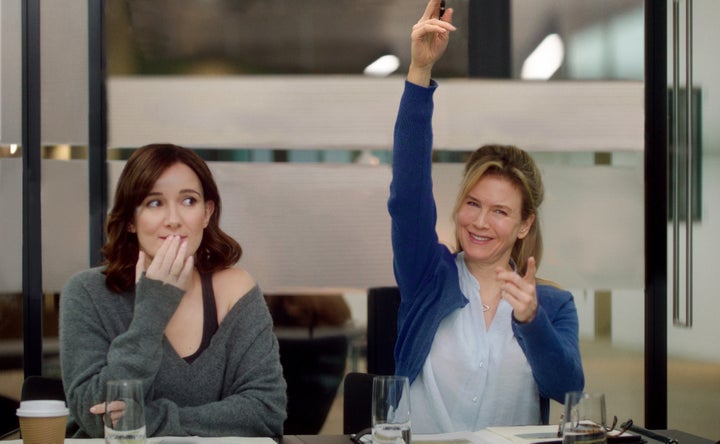 "The sequels and remakes that get made now are the Marvel world and the comic-book world and that sort of thing," Maguire recently told The Huffington Post by phone. "A franchise about a character who we go from her 30s into her 40s with, I don't think that exists, really."
Even though this year's belated sequels ― "Zoolander 2," "My Big Fat Greek Wedding 2," "Independence Day: Resurgence" ― have underperformed, Maguire said she feels no added pressure from Working Title and Universal Pictures to ensure "Bridget Jones's Baby" hits a certain box-office threshold. ("Baby" is competing against yet another unpunctual sequel this weekend, "Blair Witch.")
But our question is whether the studios are already plotting a fourth installment. Hugh Grant, who played Bridget's boss and lover, Daniel, sat this one out, having "battle[d]" over his dislike for the initial script. The movie announces his absence toward the start (spoiler alert): Daniel died in a plane crash. But at the very end, it's revealed in a newspaper headline that Daniel has been found, one year after his alleged death. It feels, on one hand, like a cute in-joke. On the other hand, it blatantly establishes the chance for an additional "Bridget Jones" entry revolving around Daniel's resurgence.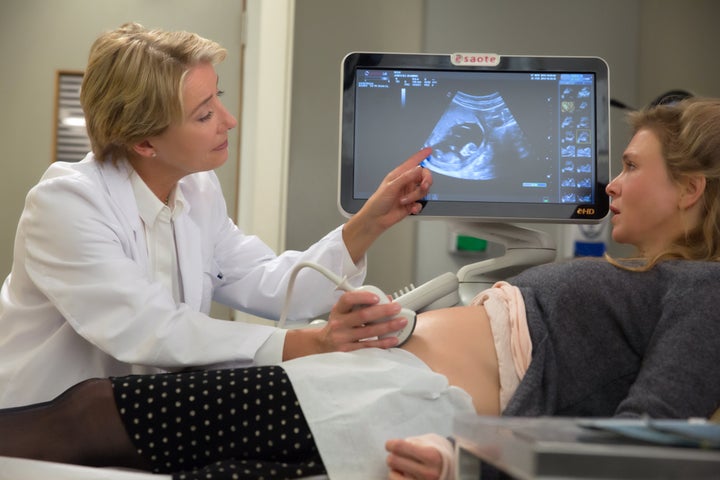 Maguire swears the studio did not ask her to insert the joke to segue to a fourth film. But, especially amid the fairly warm reception "Baby" has received from critics, it seems all too likely that a boardroom conversation about extending the franchise further will at least take place. Maguire was brought on to direct in June 2015. Production began that October, and Maguire was told to eye a September 2016 release. She delivered the movie to the studio less than a month before it opened, on a relatively modest $40 million budget. 
"We just took it to the wire and screeched to the halt with it, like that scene from 'Broadcast News,'" she said. 
To boot, Helen Fielding, the author of the Bridget Jones novels and the co-author of the scripts, wrote another book in 2013 in which Bridget has not one but two children. That means Fielding's most recent book technically takes place after "Bridget Jones's Baby." Maguire said she isn't privy to conversations about what might land the coveted green light. All she needed after wrapping the film was a vacation. 
"It's interesting because I don't think anybody involved in this ever expected there to be two, let alone three," she said.
Calling all HuffPost superfans!
Sign up for membership to become a founding member and help shape HuffPost's next chapter
BEFORE YOU GO
PHOTO GALLERY
Renee Zellweger