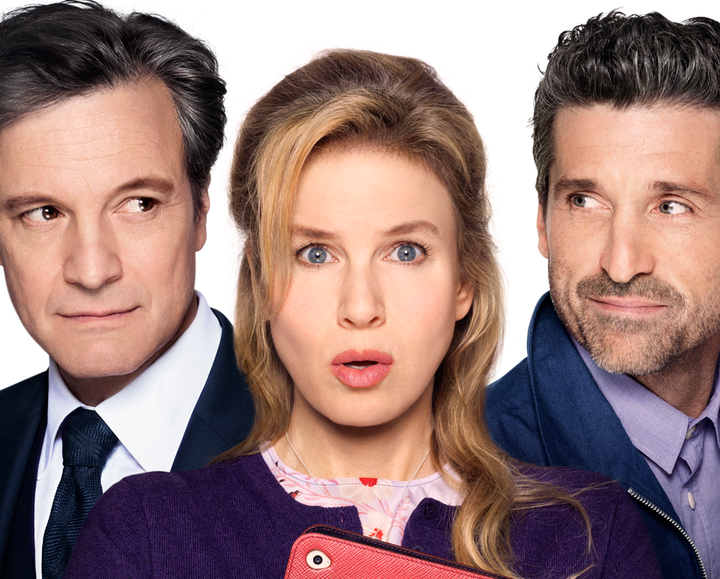 You can be highbrow. You can be lowbrow. But can you ever just be brow? Welcome to Middlebrow, a weekly examination of pop culture.
"Bridget Jones's Baby" is that rarest of things: a third installment in a romantic comedy franchise. As someone who likes a healthy dollop of her entertainment served up frothy and sweet, I loved the original book and movie. The second, "Bridget Jones: The Edge of Reason," struck me as silly and superfluous. The third? Well ... huh.
The latest film, "Bridget Jones's Baby" actually startled me, because I'd read the third Bridget book from Helen Fielding, Mad About the Boy, and it was decidedly not about a baby. Instead, it portrayed a widowed Bridget, struggling to parent her children and get her mojo back after losing Mark Darcy to a landmine explosion during one of his humanitarian trips. Not to worry: Fielding has finally presented us with the book version of Bridget Jones's Baby, set just over a decade before Mark shuffles prematurely off this mortal coil.
By now, most of us are familiar with the broad beats of the "Bridget Jones's Baby" movie: It killed off Daniel Cleaver, after Hugh Grant pulled out of the project, and replaced him with a new alternate love interest for Bridget: Jack Qwant, a dating guru from the U.S. played by Patrick Dempsey. Bridget (Renée Zellweger), who's been broken up with Mark (Colin Firth) for some time, sleeps with both men, gets pregnant, and struggles with her feelings. Elevated by the layered performances of the leads ― and a strong script from Fielding, Dan Mazer and Emma Thompson (the latter also cameos as Bridget's obstetrician) ― the film made the best of its task: convincing us to care about the same couple's love triumphing for the third time.
The book is another story.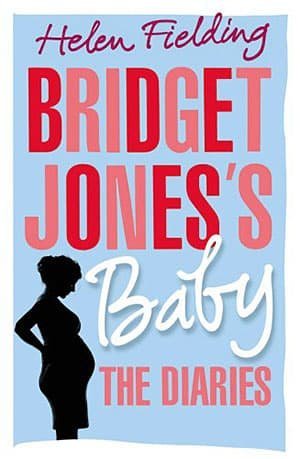 It turns out Grant's withdrawal may have been a blessing to the film, his talents notwithstanding. With the option to keep Daniel alive and in the mix, Fielding does so in the book version of "Baby," and the result is a dull retread of not just the first book and movie, but the first two books and movies. The longtime rival apparently broke up the happy couple after "Edge of Reason" (at their engagement party, Mark walked in on Daniel lifting up Bridget's skirt), and it's also he who could be the other father.
Thus we get Mark and Daniel scuffling after prenatal classes: What a hoot! (Remember when they did that in the first book? and the second?) Even Bridget seems too bored by the replay to get worked up. "I literally couldn't take it anymore," she writes, and she gets into a cab before the fight resolves.
Bridget, despite being nearly 40 and an expecting mom, seems to have matured little, if at all, since her endearingly hapless first diary. She transcribes full, obscenity-laden personal conversations held with her on-air anchor during her day job as a TV producer, peppering the whole with all-caps emphasis and overwrought, self-pitying updates: "7:03 p.m. It was my last sexual experience ever. It was a pity shag." Or: "10 p.m. My flat. Everything is terrible." She finally, shockingly, loses the job she performs incompetently ― actually, she resigns in a huff because she's annoyed with new directives ― even as she's rapidly approaching single motherhood. She mocks her friends in her diary, but reaches out to them for help when she needs it. Above all, she longs for Mark to take her back and fix her life.
When our heroine was a 30-year-old single woman who longed for love, couldn't lose weight or look effortlessly cool, and felt frustrated with her career, she seemed warm and relatable ― we wanted our gal to find her great love. And she did! And the relationship fell apart. And she won him back! And it fell apart again. All of this is fine ― it's life ― but for Bridget to have so manifestly learned nothing from it, well, that feels more sad than escapist or inspiring.
Especially because of course, again, it's Mark who swoops in and saves her career, turns out to be the father, and takes her and the baby under his manly wing. Bridget seems more focused on whether this romantic denouement will transpire than on her future as a mother and a professional, but as a reader, it's hard to care that much. We've already seen her and Mark rapturously profess their love. Twice. The first time, it felt romantic, a satisfyingly sweet conclusion to a consummate everywoman's fantasy love story. By the third time, Bridget seems, instead, like yet another friend who keeps getting back together with her noncommittal ex despite the bunting of red flags fluttering around him. Instead of being happy for her, you start to greet the news with dread, anticipating the inevitable nights you'll spend comforting her as she cries into a bottle of Cabernet that that asshole did it again.
Real relationships, like fictional ones, can easily fall into this cycle because there's a frisson in getting together and breaking up. It's drama, it's uncertainty and relief and heartbreak and excitement. But as most TV shows built around will-they-won't-they couples must accept, endlessly repeating this routine leeches it of its emotional power. Jim and Pam can flirt for season after season on "The Office," building tension, but once they get together, the show can't simply break them up and do it again. The mythos of their perfect partnership will be gone, as will the vicarious satisfaction of a couple finding safe, everlasting love.
Recently the creator of "New Girl," Liz Meriwether, wrote about the recent dearth of romantic comedies being made in Hollywood on NY Mag's The Cut. She posited a few highly plausible theories for why the ratio of rom-coms has plunged: sexism in the industry, more opportunities for women to act in other comedy films, lack of audience interest (especially internationally).
Between the three "Bridget Jones" movies and the industry-wide franchise obsession, I suspect there's another factor in the mix: Rom-coms don't lend themselves to sequels. This is no small disadvantage, given Hollywood's affection for the sequel, with its recognizability and brand loyalty. A buddy or ensemble comedy ("Neighbors," "The Hangover") can easily be retooled with a new plot and the same brand and cast. Not so with the romantic comedy, sequels of which lie thin on the ground. Studios have the option of following the couple into the treacherous first years of togetherness (snore), waiting a bit and focusing the sequel on the couple's child's love story (as "My Big Fat Greek Wedding 2" did) or breaking the pair up. "Bridget Jones" followed the latter route, twice, with reasonable success, but it's an outlier ― and the increasingly tepid excitement about Bridget and Mark's romance with each installment illustrates why it's such a challenge for the genre.
Listen up, though, moviemakers: Not every movie needs to be Oscar bait or a potential franchise! Sequels may even be foundering as a reliable box office draw. Besides, some of us need our romantic comedy fix, and that doesn't mean we want another installment two years later where the same pair breaks up and gets back together, a little less enthusiastically this time. The world can be a dark and cynical place. In the hour and a half that we're watching a rom-com, we get to be embarrassingly starry-eyed, mushy-hearted dreamers, and we're not ready to give that up.
Hey, maybe we do still have something in common with Bridget Jones.
Related
Before You Go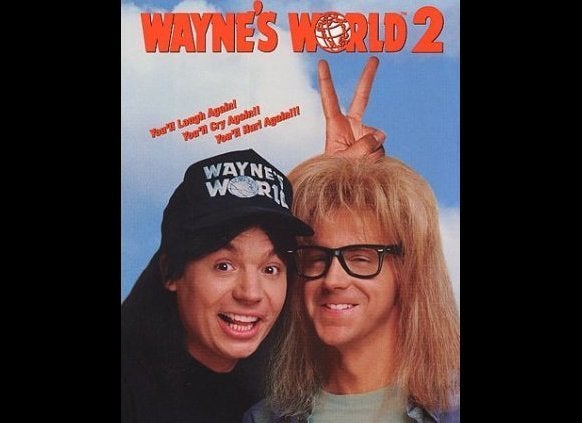 Best Comedy Sequels Of All Time
Popular in the Community