A report on Thursday distancing New Jersey Gov. Chris Christie from George Washington Bridge lane closures concluded his former deputy chief of staff, Bridget Anne Kelly, was behind the political payback scheme.
The taxpayer-funded report also suggested Kelly's actions in ordering the lane closures were emotionally charged, because her boyfriend had just broken up with her.
According to the review, Kelly had grown dependent on Bill Stepien, her predecessor as Christie's deputy chief of staff. The report claimed Stepien broke up with Kelly right around the time she contacted then-Port Authority official David Wildstein, saying, "Time for some traffic problems in Fort Lee":
Kelly had become Deputy Chief of Staff, assuming the post left vacant by her predecessor, Stepien, who had departed in April 2013 to run the Governor's re-election campaign. Because Stepien was her "benefactor," Kelly relied heavily on him during this transition. And at some point after Stepien's departure to run the campaign, Kelly and Stepien became personally involved, although, by early August 2013, their personal relationship had cooled, apparently at Stepien's choice, and they largely stopped speaking. Around that same time, Wildstein started pressing Port Authority engineers to assess the traffic effects resulting from the dedicated Fort Lee toll lanes leading onto the George Washington Bridge.
The word "emotional" was used five times in the report. Three times, the word described the Jan. 8, 2014, session in which Kelly was fired. Those instances highlight Christie's sensitivity, noting he was "welling up with tears." A fourth time, the word was used to describe the "heartfelt" manner in which Christie begged his staff to come forward with information on the lane closings.
The fifth time, "emotional" was ascribed to Kelly. Of the four individuals classified as "involved in the lane realignment" -- Wildstein, Stepien, Kelly and then-Port Authority official Bill Baroni -- Kelly was the only one described as "emotional."
During the senior staff meeting, most attendees looked only at the Governor or down; they did not observe other attendees' demeanor. Orsen was sitting directly next to Kelly in the back of the room, however, and observed that Kelly seemed emotional during the meeting.
According to a statement obtained by MSNBC's Rachel Maddow, Stepien called the inclusion of Kelly's love life "a regrettable distraction."
The statement said: "The report's inclusion of a gratuitous reference to Mr. Stepien's brief dating relationship with Bridget Anne Kelly -- which began after he left the Governor's office, ended before the lane closure debacle began and took place at a time when both he and Ms. Kelly were single -- is a regrettable distraction that has no place in this report."
State Sen. Loretta Weinberg (D) scorned the report's characterization of Kelly in an MSNBC appearance, saying it was "so gratuitous and so inappropriate" for the report to allege Stepien ended the relationship, when neither Stepien nor Kelly were interviewed for the review.
"The kindest thing I can say about this report is it's pretty premature," Weinberg said. "They draw certain conclusions without ever having a discussion with any of the main characters in this drama."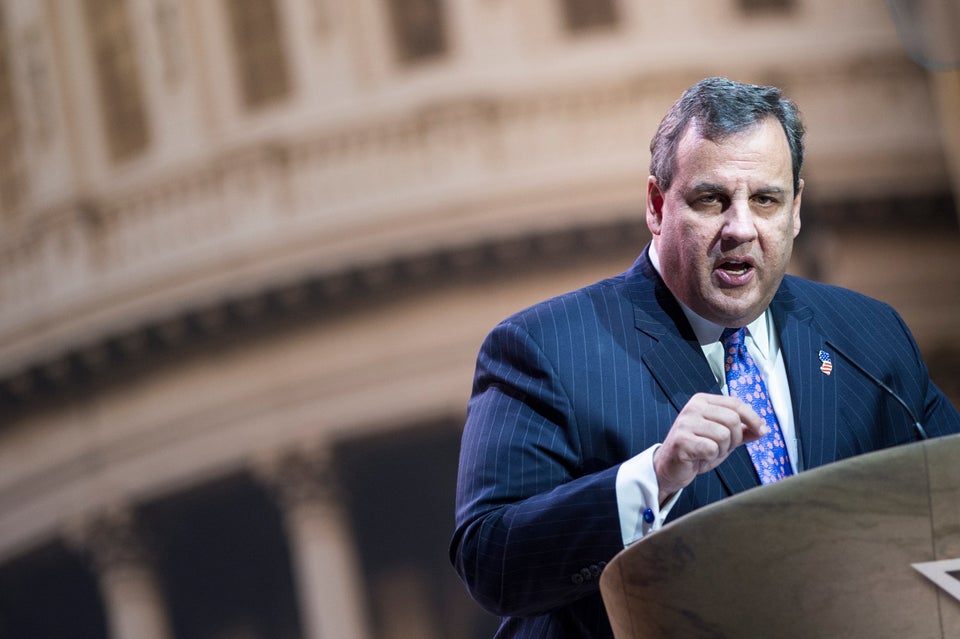 Chris Christie
Popular in the Community