Christy Jordan describes her two younger children as "normal 23- and 21-year-olds. You have to kick them out of bed in the morning."
But when Bridgette "Bri" and Brad Jordan struggle to get out of bed, they're not like other kids. They're the Guinness World Records-certified smallest siblings in the world.
The 27-inch-tall, 18-pound Bri Jordan uses a step stool when it's time to hit the sack. Her 38-inch brother, a college cheerleader and accomplished gymnast, is a bit of a jock.
"Bradley especially doesn't seem to have a problem with being shy," Christy Jordan told The Huffington Post. "They've always been in the public eye."
Last year for a few months, Bri Jordan was also the record holder for "World's Smallest Woman." That is, until Jyoti Amge of Nagpur, India, who is just 24 inches tall, reached her 18th birthday.
She no longer holds the title, but the spotlight on her and her brother will get brighter Aug. 13 with the debut of "Big Tiny," a TLC reality show that shows the day-to-day challenges they face because of their short stature.
Bri Jordan is so small she showers in the kitchen sink, and while she'll go grocery shopping, chucking items in a cart is a major ordeal.
GALLERY: WORLD'S SMALLEST SIBLINGS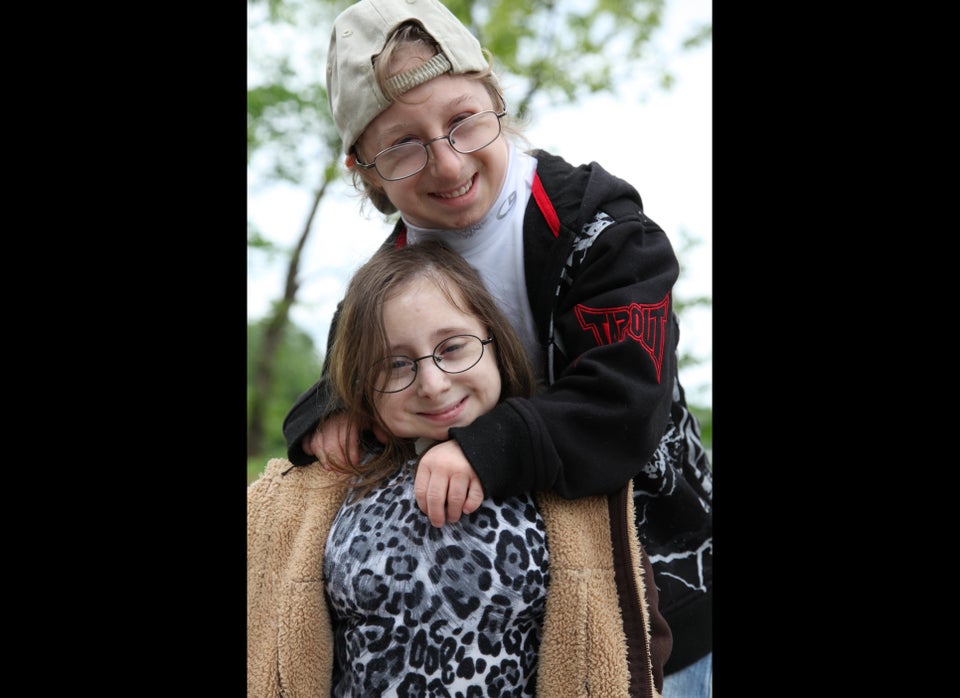 World's Smallest Siblings: Bridgette And Bradley Jordan
She admitted that seeing the previews has been strange. "We've been shaking our heads at parts and wondering how it will come across," she told The Huffington Post.
She is hoping to get into fashion design, and is interested in designing shoes for other women her size. "They don't make high heels for infants," Jordan explained.
Little people -- as dwarfs like to be called -- have to deal with life in an oversized world. When she was a 1-pound, 12-ounce newborn, her mother dressed her in doll clothing.
"When she's needed shoes for events, we've had to create them," her mother added.
Brad Jordan, who has studied fine arts and theater arts, wants to perform in movies, and on television or Broadway. "I like all that stuff, but I really like live audiences," he said.
During the five-month shoot for "Big Tiny," the family traveled to Las Vegas and he fulfilled a longtime dream of meeting some Cirque Du Soleil performers and the Jabbawockeez, a dance troupe that came in first place on the first season of the MTV series, "America's Best Dance Crew."
Whether "Big Tiny" becomes a big hit remains to be seen, but Jordan said she and her children hope to send a message to the viewing audience.
"We want people to know that anything is possible," she said. "I hope it's inspirational. We want people to embrace the challenges, not dwell on them."
CORRECTION: An earlier version of this story said that the Jabbawockeez came in first place on "America's Got Talent."
Popular in the Community