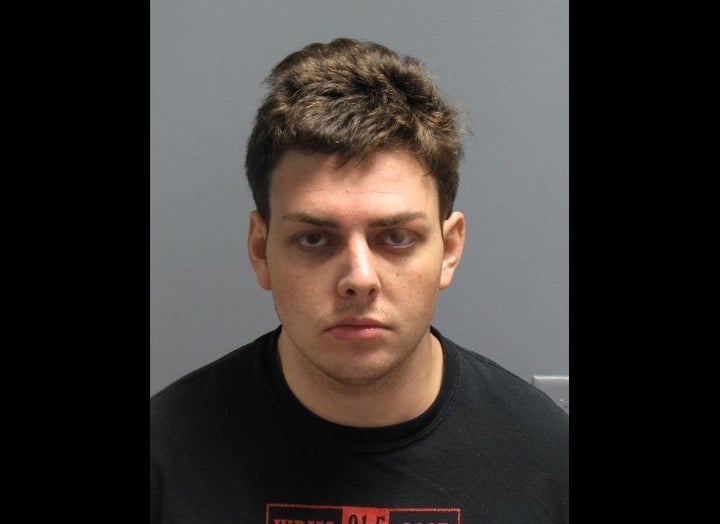 Don't you hate it when there's nothing good on the radio?
An angry ex-deejay jonesing for a specific tune took his aural frustration too far when he allegedly threatened to "shoot up" a Massachusetts college station if it didn't spin the record he wanted to hear.
Programmers at Bridgewater State University's campus station WBIM said a man called multiple times on Monday requesting a song that wasn't in their catalogue, according to the university police department.
After getting turned down for the last time, the mystery caller warned that he'd "bring a gun and shoot up the station" if they didn't broadcast a song by punk rockers Rufio, university police said in a statement. (Watch a music video of the band rocking out in an elevator below.)
Cops checked the call logs and traced the cellular phone number to Alex Finnegan, a former disc jockey at WBIM who graduated in May, The Brockton Enterprise reports.
Finnegan was busted on Tuesday and charged with making a serious threat resulting in public alarm, a felony, and making a murder threat, a misdemeanor, The Boston Globe says.
The communications major was decked out in a WBIM t-shirt when detectives arrested him, the police report says. The suspect allegedly admitted to making the calls, but insisted he meant no harm.
"The threats I made were completely a joke," he wrote in a confession released by Bridgewater State cops. "I am truly sorry that I scared anybody and wasted the resources of BSU doing so."
CHECK OUT MORE MUG SHOTS:
PHOTO GALLERY
Dumb Crime: Masterminds Need Not Apply
GET YOUR RUFIO FIX WITH THEIR VIDEO FOR "OUT OF CONTROL"

Calling all HuffPost superfans!
Sign up for membership to become a founding member and help shape HuffPost's next chapter