Between the release of Bridgit Mendler's first album, "Hello My Name Is...", and the massive success of her show, "Good Luck Charlie," it's clear that she's one Disney star to watch this year.
In honor of the fourth season of "GLC" premiering this Sunday (which may or may not feature a guest appearance from THE MUPPETS!), we caught up with Bridgit to chat about what's next on the show and to get her expert advice on breaking into the industry for aspiring young actors and actresses. Check it out in the video above!
Here are some highlights from our Q&A:
If she could go back in time to the first day of filming, she would tell herself...
I think I'd say just have fun. I know that sounds cliche, but especially the beginning of the show I was super stressed on memorizing lines and being in character, and being funny and pulling everything off. I think what makes the character the best is when you just have fun with it.
What she thinks are Teddy's best qualities...
My favorite is her nerdiness, when she gets to have super nerdy moments.
What she thinks are Teddy's worst qualities...
Sometimes she gets frustrated with her family members. In any family you have tension sometimes, and especially with her mom sometimes she can get a little frustrated. But it's always fun to see how they resolve that.
Whether or not she would be friends with Teddy in real life...
I'd be interested to know Teddy, I would. I think a lot of times she has so many similarities with me, so I wonder if I'd get along with myself very well.
What her favorite episode was to film, so far...
I really like the "Battle of the Bands" one, and that one was fun because I got to have so many friends in that episode.
What fans will be surprised by in season four of "Good Luck Charlie"...
Teddy's love life is probably the most surprising, and also what happens with her going forward in school.
From our Pheed subscriber, Tessa: Does she play any sports? What are her hobbies?
I enjoy going on hikes and I enjoy the occasional yoga. The one thing I'm good at athletically -- and I don't know if I'm good at it anymore because I haven't done this in a while -- I can throw a pretty good spiral in football, but I have no idea how to play.
From our Pheed subscriber, Emily: Who of the cast needs the most "luck"? (AKA, who is the biggest klutz?)
The biggest klutz would be myself, so if I could offer help to myself I would. I'm the most off my game most often.
From our Pheed subscriber, Marlaina: What is her advice for aspiring teen actors?
I recommend doing some sort of acting class, something that can eventually get you in front of an agent or a manager, and practice is very important. Practicing going over scenes and in front of the camera just to see how that feels, and then ultimately just finding a way to expose yourself to people. That's what I did.
The season premiere of "Good Luck Charlie" airs on Sunday, April 28 at 7:30pm ET/PT on Disney Channel.
Related
Before You Go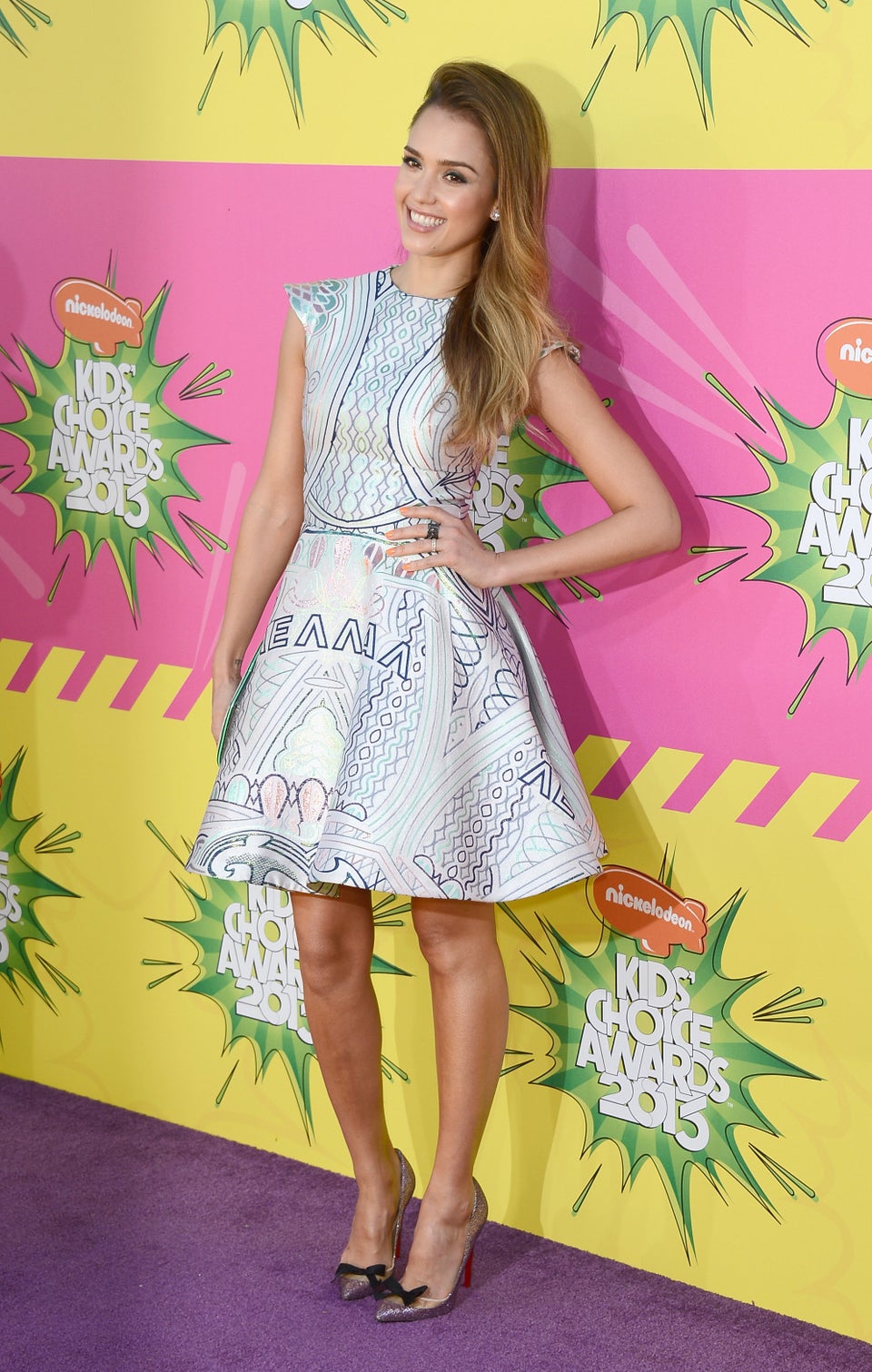 Best Red Carpet Moments From The Kids Choice Awards 2013
Popular in the Community