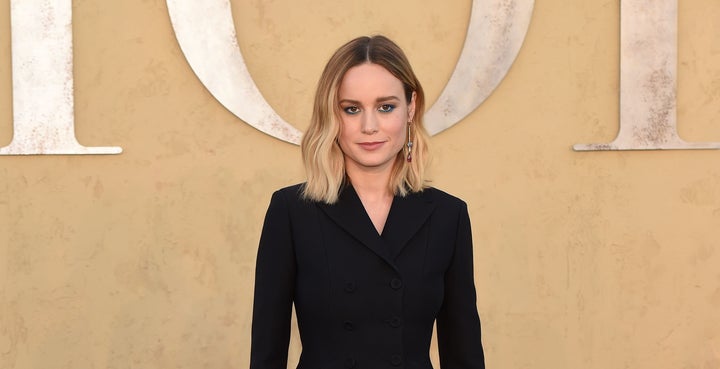 Larson, who sits on Cinefamily's advisory board, posted the statement to Instagram, writing: "The allegations at Cinefamily are upsetting to me personally, both as an advocate for sexual assault survivors and a member of the community."
On Monday morning, an anonymous email was sent to the Cinefamily community accusing Shadie Elnashai, the vice president of Cinefamily's board of directors, and Hadrian Belove, the executive managing director of Cinefamily, of sexually harassing and abusing multiple younger female staff members.
"Shadie and Hadrian exploit the eagerness of young female hopefuls to feed their own sexual needs," the email reads. "These are not the only illegal activities this non profit organization engages in, but they are the most inexcusable." (Head over to Jezebel to read the allegations in full.) 
The 27-year-old actress thanked the women who came forward with their stories of harassment, adding that Cinefamily should be a safe and welcoming community. 
"First, I would like to thank the brave survivors who spoke up ― I believe you," Larson wrote. "The responsibility for handling allegations of this nature should never fall on the assaulted. Cinefamily prides itself on being a space of safety and communion ― it is time for further action to be taken to ensure that."
On Tuesday night, both Elnashai and Belove resigned from their positions at Cinefamily.
"Our non-profit organization has zero tolerance for any action intended to harm or injure our staff, volunteers, or patrons," the statement read. "Any claims made are dealt with swiftly and directly, with respect and moral integrity."
Head to Facebook to read Cinefamily's full statement. 
BEFORE YOU GO