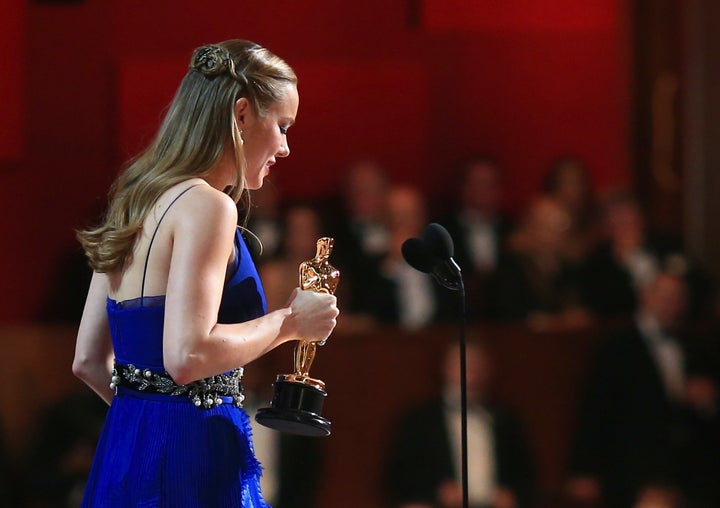 It's no mystery that movies are often an escape from real life. (Just look at "La La Land": People don't actually start floating around while dancing in planetariums. That's not a thing.)
If movies are an escape, the Academy Awards are Hollywood's big glamorous pat on the back for it. But every once in a while, real life sneaks into our favorite movies and award shows, which is what happened at the Oscars last year.
During the 88th annual Academy Awards, Lady Gaga performed "Til It Happens to You," a song she co-wrote for "The Hunting Ground," a documentary about rape on college campuses. During the performance, real sexual assault survivors joined the singer onstage.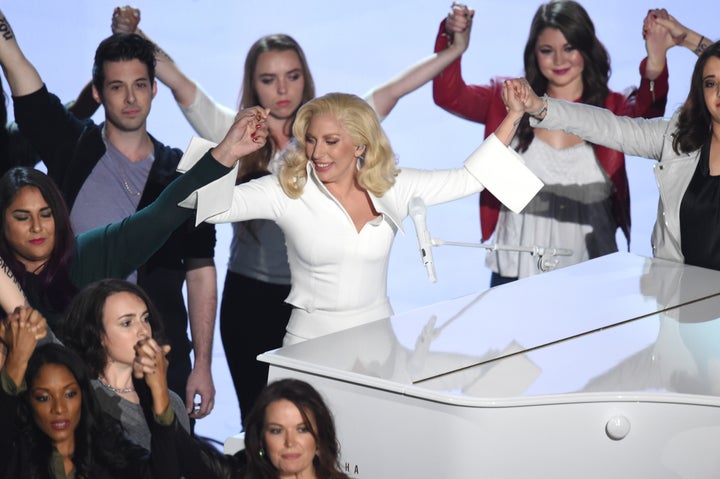 It was one of the most powerful moments of the 2016 Oscars. Millions saw it. Fewer saw what happened next.
After bravely taking the stage with Gaga at the apex of cinematic celebrations, the survivors quietly walked offstage, going back to the day-to-day world. But before they did, they passed actress Brie Larson. In a heartwarming moment many missed, Larson hugged each one of them.
There was no glitz and glam. Larson, who would go on that night to win Best Actress for playing a sexual assault survivor in "Room," didn't draw attention to it or congratulate herself afterward. 
It was real. It happened. Then it was gone.
Now, one year later and with the 89th Oscars on the way this Sunday, the actress reflected on the moment with The Huffington Post, explaining why she couldn't let those men and women just walk away.
"I was just so in awe of the bravery of the men and women that stood up on that stage, and I'm such an advocate for survivors, that they were all walking right by me, and I couldn't just let them walk right by me without making sure they knew that they were loved, supported, and in a safe space," said Larson.
As she explained, Larson is a proud advocate for assault survivors and women's rights, so much so that multiple reports speculated she was noticeably passionless while giving the award for Best Actor to Casey Affleck at the 2017 Golden Globes. In 2010, Affleck was accused of harassing two women while working on the Joaquin Phoenix mockumentary "I'm Still Here," which he directed. Those allegations have haunted him throughout awards season. 
When HuffPost asked about her true feelings during the moment with Affleck, Larson politely declined to answer. (Although, she may have to hand him the Oscar on Sunday, as he's a front-runner for his performance in "Manchester by the Sea.")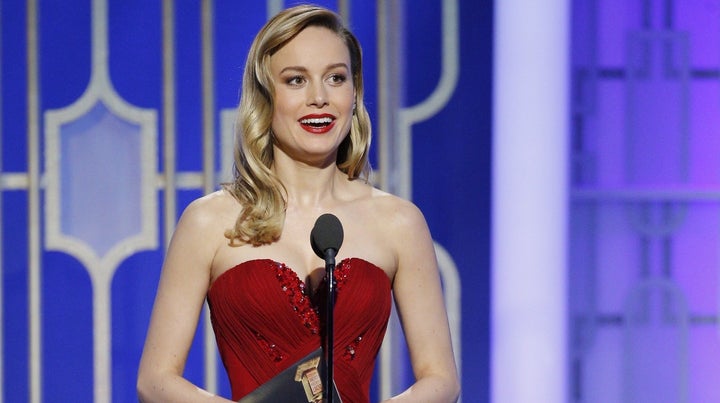 The actress told us, "For me, filmmaking has always been a form of activism and an incredible way for us to connect and bring more humanity into our lives."
Larson said that includes her new role as Mason Weaver in "Kong: Skull Island," despite it being a "big monster movie" on the surface.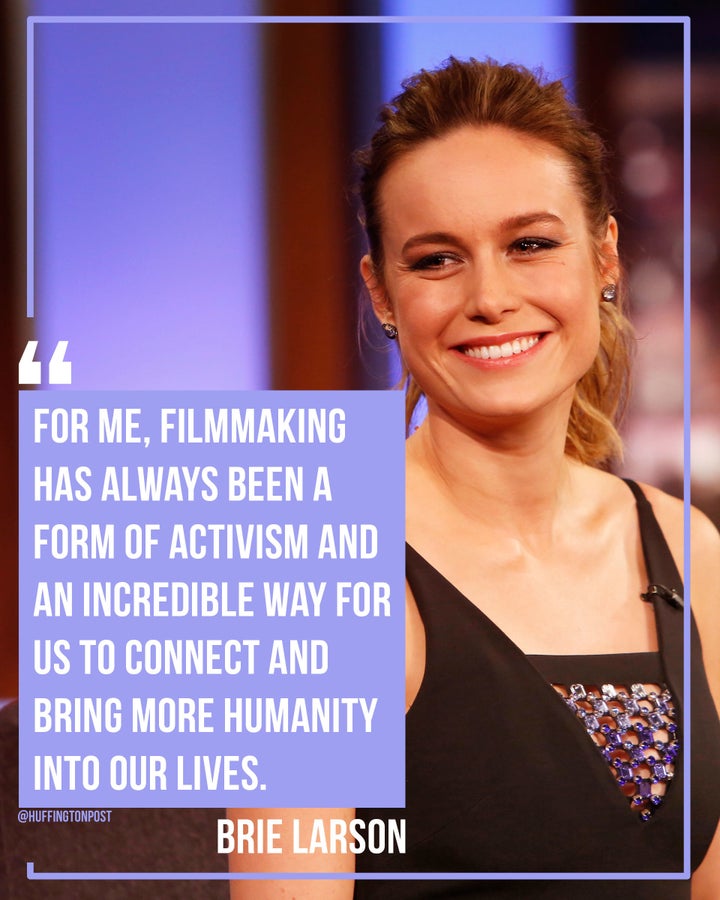 "It's about real things. It's about the environment. It's about the planet, about what's important to us and getting over the urge that we have to have to dominate and control nature around us. I thought this film was an exciting opportunity to be able to express those things on a larger scale."
The Oscar winner shared a lengthy Instagram post about how proud she was to play the on-screen journalist.
The 89th Academy Awards air this Sunday, and "La La Land" (again, the one where Ryan Gosling and Emma Stone fly away while dancing in a planetarium) has a record-tying amount of nominations. Whether or not real life finds its way into this show, there's no denying that it did last year.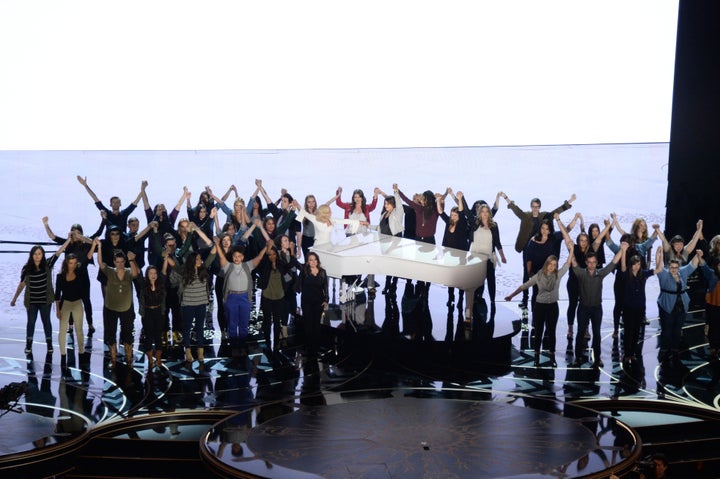 Calling all HuffPost superfans!
Sign up for membership to become a founding member and help shape HuffPost's next chapter
BEFORE YOU GO
PHOTO GALLERY
40 Powerful Images Of Surviving Sexual Assault