All eyes are on actress Brie Larson this awards season, so it's no surprise that she was vision of beauty Saturday night at the 2016 SAG Awards.
Fresh off the heels of her Golden Globes win, "The Room" star, who is nominated for a leading actress SAG honor, stepped out in a baby blue-hued Versace gown with an intricately twisted neckline and rhinestone detailing. Larson wowed in a sexy gilded gown already this year at the Golden Globes, so this look is a bit of a departure from that ensemble, but still stunning.
What do you think of her look?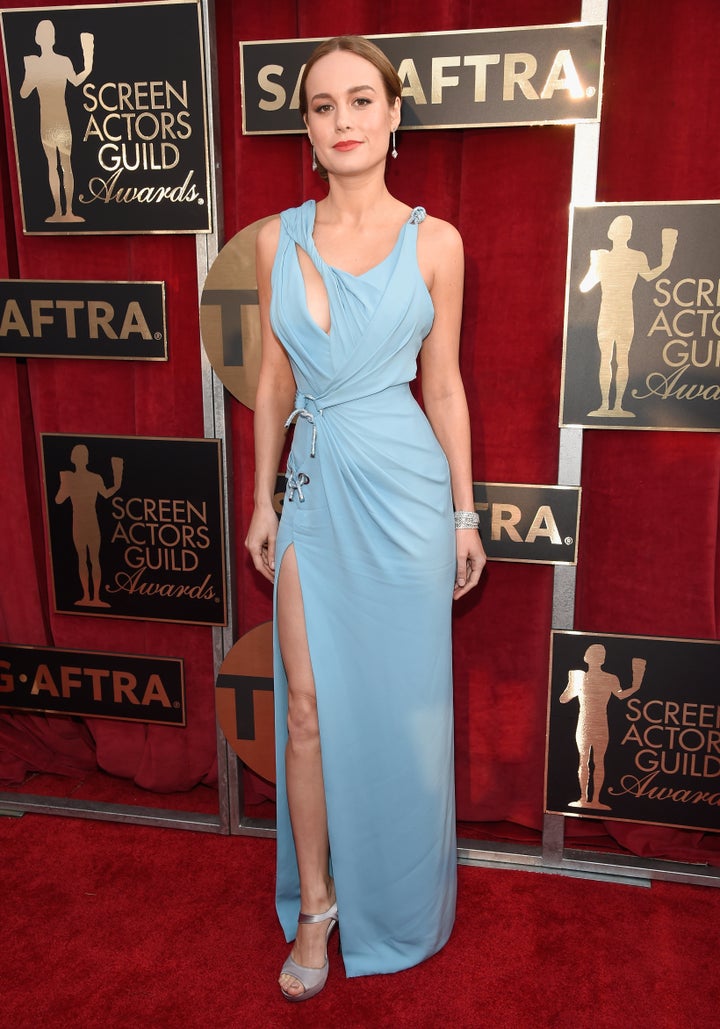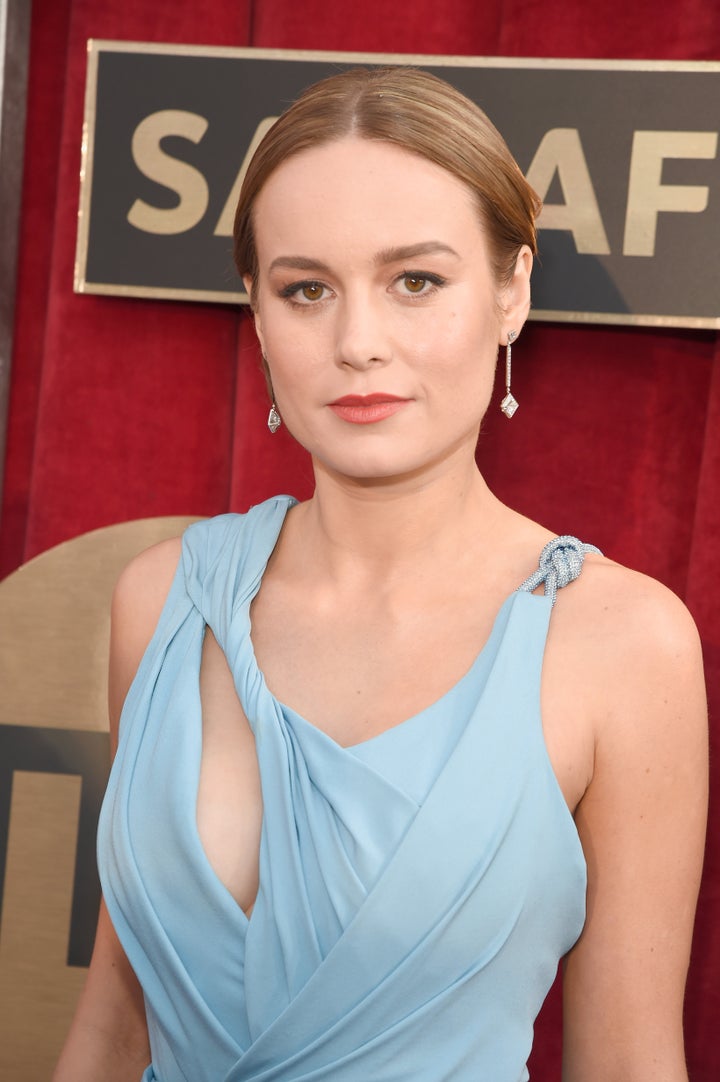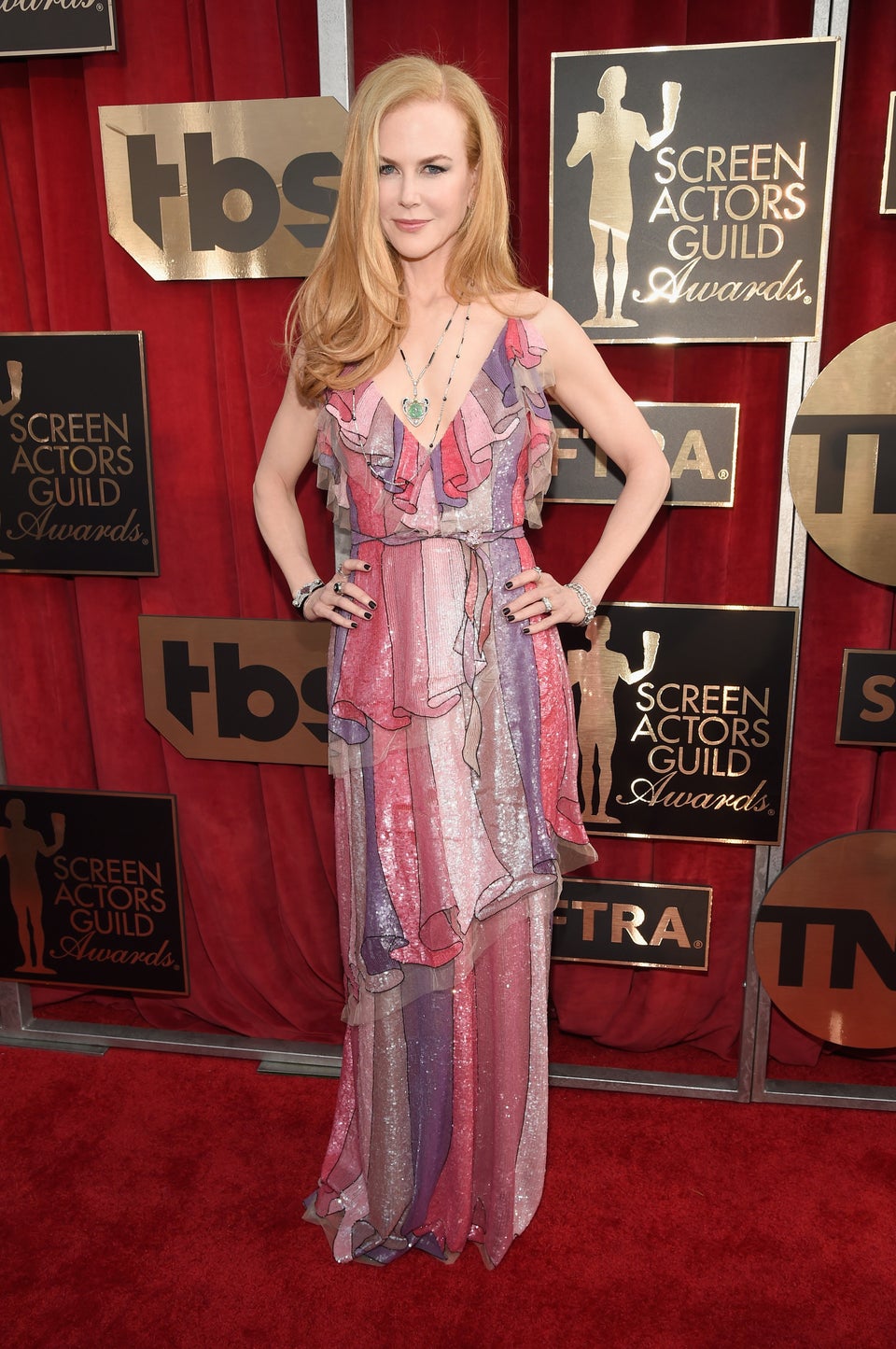 SAG Awards Red Carpet 2016