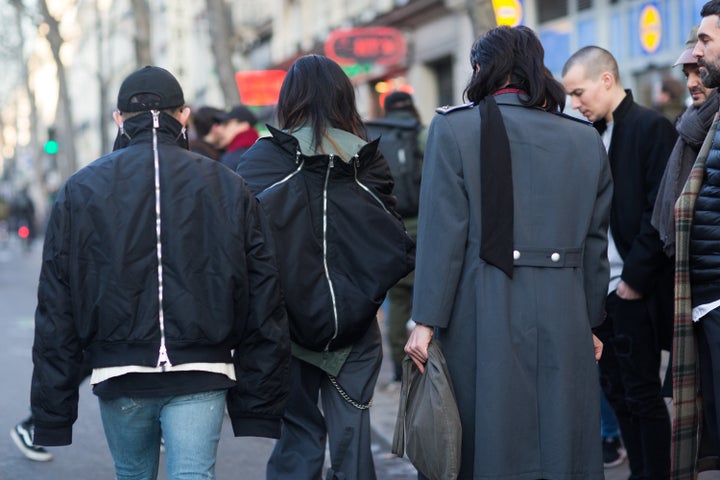 As the weather gets colder and the days get grayer, it's easy to catch a case of the winter blues, especially when it comes to getting dressed. Gray, black, navy and other deep tones tend to dominate our wardrobes during the winter months, with bright, flashy colors taking a back seat.
"We tend to mirror our environment in the clothes that we wear," said Leslie Harrington, executive director of the Color Association of the United States.
There's actually a physiological reason for this, according to Leatrice Eiseman, executive director of the Pantone Color Institute.
"There is less bright sunlight and cloudier days in winter, so it is more difficult for the eye to accept the brightness," she noted, whereas in the summer, bright sunlight makes it "easier for the eye to 'take in' additional brightness."
The all-black-everything aesthetic is classic, but there's a serious case to be made for adding some bold shades to the mix when it comes to avoiding a winter slump. Studies have shown that there is definitely a link between color and emotions, and, generally speaking, colors "can have a profound effect on us both psychologically and physiologically," Eiseman explained.
In her 2017 book, The Complete Color Harmony, Pantone Edition, she noted that as "part of our psychic development, color is tied to our emotions as well as our intellect. Every color has meanings that we inherently sense, or have learned about by association and/or conditioning, which enable us to recognize the messages and meanings delivered."
"When you see certain colors, they have associations to them and those associations are linked to how they make us feel and behave," Harrington said. "Warmer colors, brighter colors, we always talk about them being happier. That's because they make us feel happy when we look at them."
Harrington said that seeing certain colors produces hormones or endorphins ― "all that kind of good stuff" ― which can make us feel better.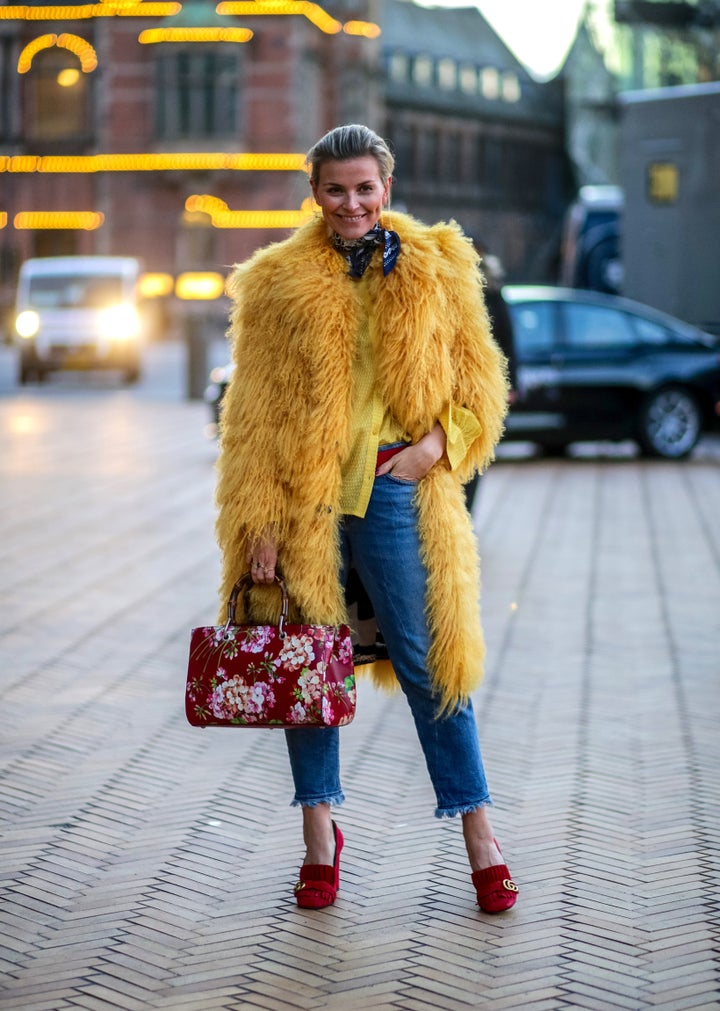 Take the color yellow, for example. As Eiseman pointed out, in many societies yellow is symbolic of the sun and "the inevitable warming and welcoming presence that helps us greet a new day — or at least the promise of a sunny day when the cloud cover is gone."
Both experts noted the potential positive affects of seeing yellow, a color that is so often equated with feelings of happiness, joy and even optimism. Research has shown that both yellow and green evoke positive emotions, for example, while black and gray are reminiscent of mourning, sadness and depression.
So can wearing certain colors, like yellow or even bright orange or green, actually make us feel better on a cold, dark winter day?
Yes, according to Eiseman and Harrington.
"Just as sunshine can make us happier for the [aforementioned] reasons, we can help to induce that hopeful feeling by wearing something yellow," Eiseman said, adding that when other people see someone in a bright color, they, too, might feel happier. "It's interesting that it can start a chain reaction that creates a more positive energy for the person wearing the colors as well as those who observe the color."
Harrington agreed that bright colors can stimulate both the person wearing them and those around them, creating a sort of cycle of positivity.
"Because [bright colors] usually aren't the norm, they will attract attention and usually other people tend to like them and will comment to somebody, 'Oh, you look great. I love that color,'" Harrington said. "That then feeds into this cycle of feeling good about ourselves."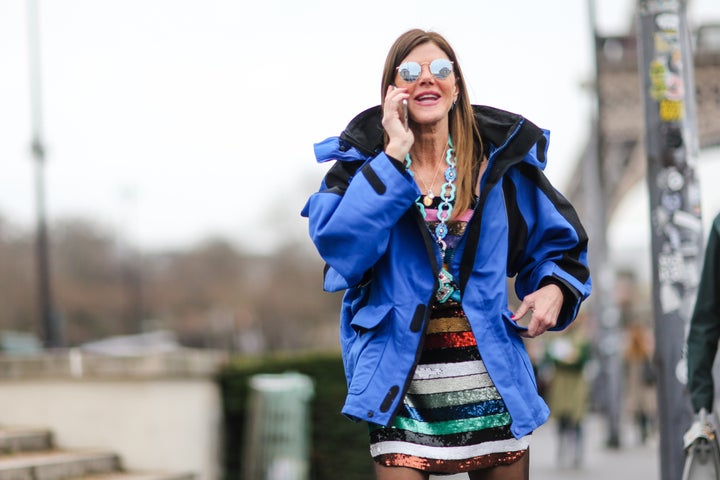 Those who don't plan on giving up their tendency for all black shouldn't worry. As Harrington explained, you don't need to wear bright colors from head-to-toe to reap the positive benefits.
"If it's more for you to feel it, [a colorful item] can be tucked under things," Harrington said. "If you put on a really bright shirt then put a gray sweater, jacket or blazer on top of it, you'll still get as much benefit from it, because it's you who knows you're wearing that color. Some of us like to have it for us, but not to be seen in it by everybody else."
"The whole point is that if you add those brighter, more uplifting colors, they definitely do impact how you feel and how other people perceive you," she added.
Eiseman said if you're feeling like your wardrobe (and your spirit) is a little under-the-weather, the addition of a bright scarf, some colorful jewelry or even vibrant shoes can go a long way.
Something else to remember: Despite the fashion industry's unspoken rule telling us dark tones are meant for fall and winter and bright shades are meant for spring and summer, that isn't set in stone.
"There's nothing written saying you cannot wear brighter colors in the winter," fashion psychologist Dawnn Karen told HuffPost. "I think that we should kind of do away with these fashion rules that may not be appropriate for our mental health."
At the end of the day, you should really wear whatever makes you happy. If you want to layer your gray sweater with your black scarf and matching black coat, you should definitely do you.
We're just saying a little pop of color never hurt anybody.
Before You Go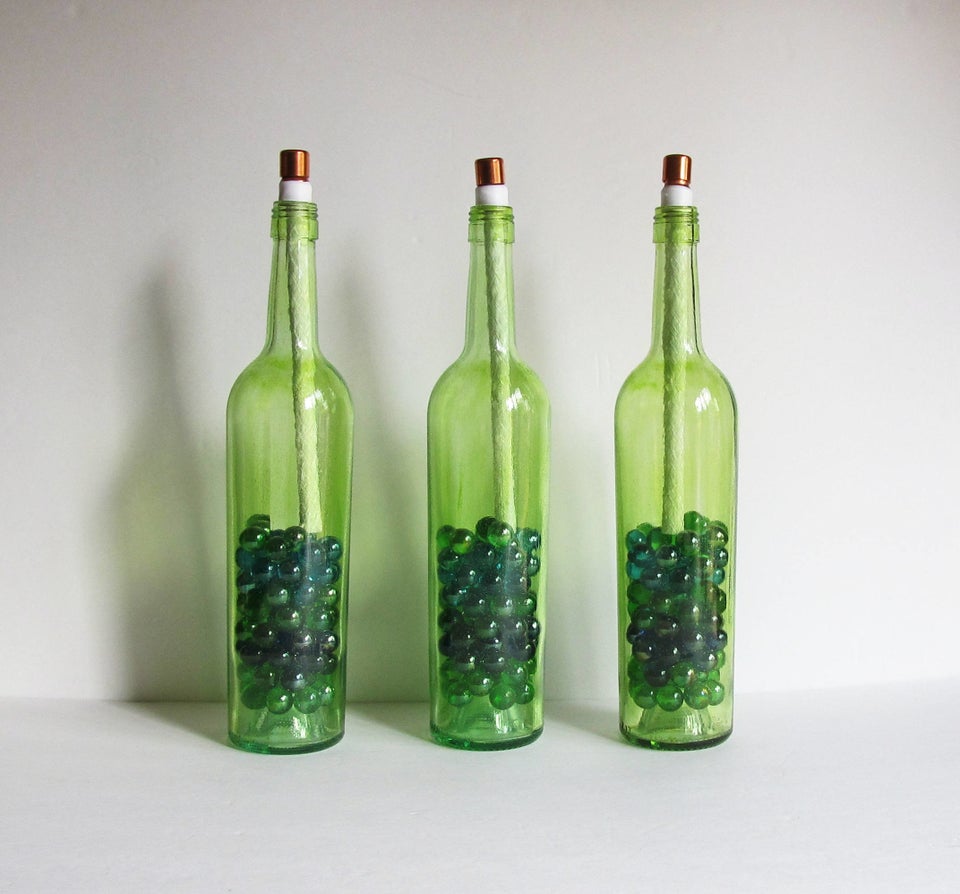 15 Ways To Add Pantone's Color Of The Year To Your Living Space