Welsh-born singer-songwriter Rod Thomas, who goes by the stage name Bright Light Bright Light, teamed up with Elton John for his new song, "Symmetry of Two Hearts," and The Huffington Post has an exclusive first look at the video.
The clip, which can be viewed above, is a nod to the 1987 cult classic, "Mannequin," with Thomas and his crew of dancers striking slick, robotic poses in a bare, nondescript room. John contributed backing vocals on the fizzy, electro-pop tune, which is a cut from Bright Light Bright Light's latest album, "Choreography."
The 33-year-old Thomas, who is based in New York, told HuffPost that "Choreography" was heavily inspired by dance sequences in films like "Mannequin," "Gremlins" and "Romy and Michele's High School Reunion." To bring that to life on video, he recruited award-winning theater choreographer Steven Hoggett, who also created the moves for Broadway's "The Curious Incident of the Dog in the Night Time." 
"My favorite thing in the world is to watch a dance sequence in a movie. For three or four minutes, everything's fabulous, and you just escape everything – nothing really compares to that," Thomas, who named Kate Bush, Grace Jones and Erasure as musical influences, said. "I wanted to make an album that captured that joy."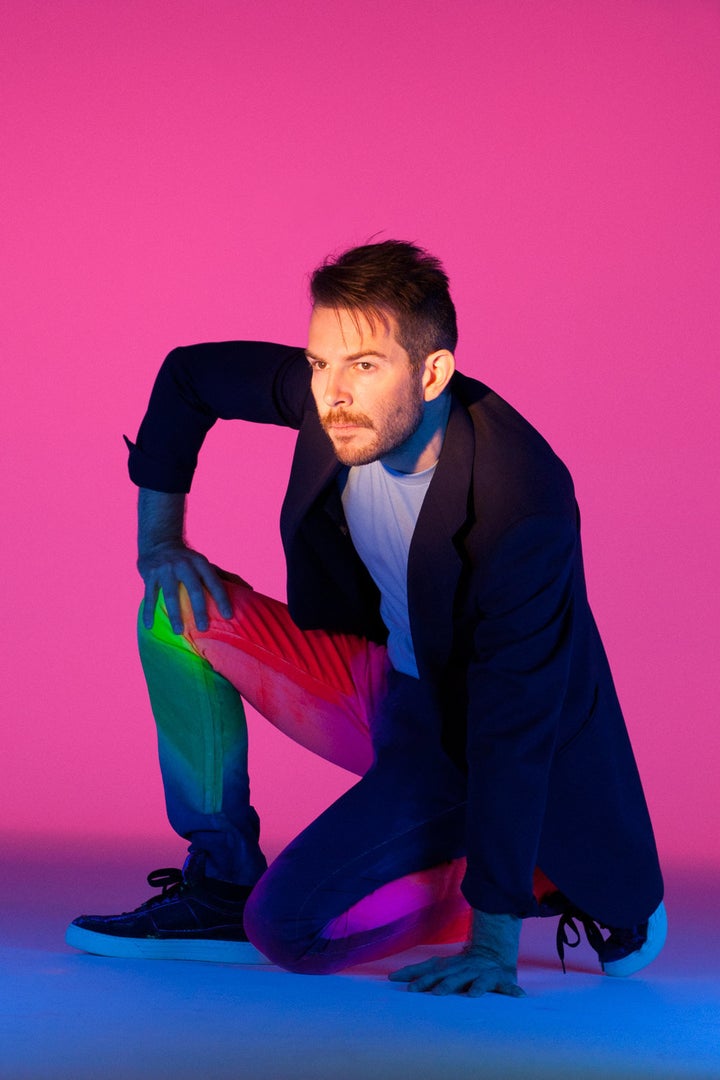 Released July 15, "Choreography" features collaborations with Alan Cumming and Jake Shears of the Scissor Sisters in addition to John, who also sang on the album's first single, "All in the Name."
"I've been really fortunate and I've met some really wonderful people over the past few years," Thomas said. He previously teamed up with the Rocket Man for 2014's "I Wish We Were Leaving," a cut from Bright Light Bright Light's second album, "Life is Easy," and opened for him on his tour that same year.
"Never in a thousand years did I expect to meet anybody of that kind of level of fame, let alone befriend him and have him sing on a song I wrote in my bedroom," he quipped. "It's just wild."
Much like his bold-named collaborators, Thomas has been open about his sexuality in his music and his live performances. Though he hesitates to call himself a "spokesperson" for the LGBT community, he nonetheless feels that "it's important to be aware of any implication your words might have for the community" as an openly gay artist. 
"When I was growing up, I didn't really have a gay role model that I felt that I could relate to. I felt like everyone was too cool or too fabulous. I felt so normal," he said. Pointing to the likes of Sam Smith, he added, "It's really nice, these days, that there are people who don't look like otherworldly beings who are also out and proud."
As to what he hopes listeners take away from his music, Thomas said, "I just want people to have fun. I think that there's a lot of sh*t happening in the world that's really, really terrible. I think that music is a really fantastic way to remember that life can be full of joy and that despite everything that's happening, there's a lot of good in the world."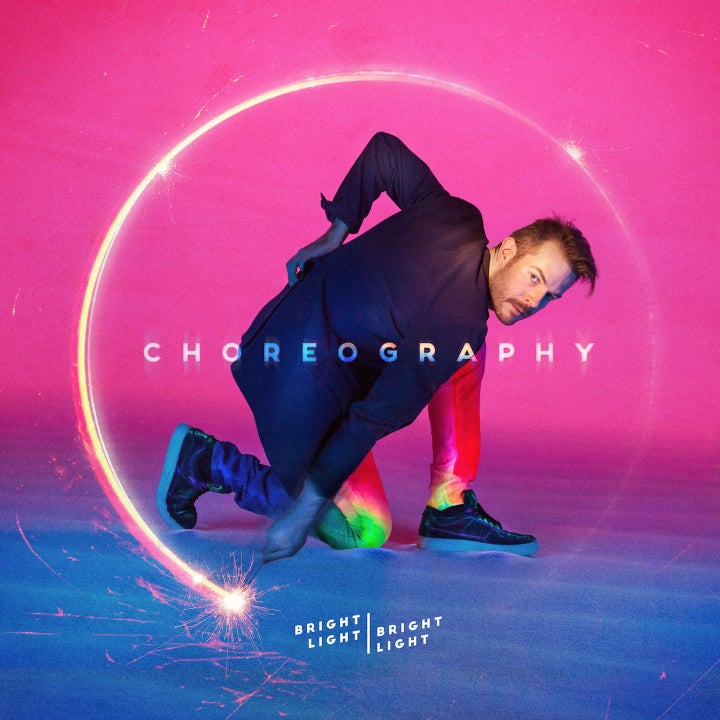 REAL LIFE. REAL NEWS. REAL VOICES.
Help us tell more of the stories that matter from voices that too often remain unheard.
BEFORE YOU GO
PHOTO GALLERY
'80s pop lyrics as inspirational posters