The thing about the Tony Awards is most people outside of the theater community don't care who wins the awards (other that perhaps the super big ones); the broadcast is more thought of as a commercial for Broadway. The Broadway League and the American Theatre Wing--the folks behind the Tonys--recognize that and that is why they've moved towards less awards on the broadcast and more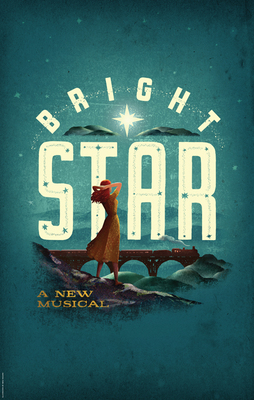 numbers. There is an art to presenting the right number to the American audience. Even hit shows have chosen unwisely in the past. You want to do something that represents your show, but it is perhaps more important to choose something that will really sell the show, whether the number is an anomaly or not.
The Tony Awards have gone back and forth over the years on whether they should allow closed shows to perform or whether shows that were not nominated in either the Best Musical or Best Revival of a Musical categories should be allowed full performances. This year I heard they were leaning against allowing musicals that were not nominated in these categories to perform, but the only currently running new musical that wasn't nominated happens to be the one about the life of Gloria and Emilio Estefan, On Your Feet!. The Estefans have some clout in the television industry and so it's no wonder On Your Feet! made it to the CBS broadcast. And the show took full advantage with an energetic medley featuring performances by Gloria Estefan herself joining Ana Villafañe, who plays her onstage, and the rest of the cast. Now Estefan isn't in the show. In past years shows with star creators have been shy about featuring those folks in the numbers, afraid audience members would be upset when they showed up at the theater and realized that person was not in the cast. On Your Feet! had no such fear, flaunting their star inspiration. (Note that On Your Feet! is a little unusual because it is about Estefan, it's not that she wrote it.) I would bet On Your Feet!, a musical which was only nominated for choreography, had a big sales bump from their performance. Waitress also integrated its star composer, Sara Bareilles, a deserving Tony nominee, into its number to great effect. Bareilles, as herself, came onstage playing the piano in the middle of a medley to sing the start of the hit song "She Used to Be Mine" before turning it over to star Jessie Mueller, in character, to finish up. It was a winning showcase of the show's strengths.
Then there is Bright Star. Bright Star was written by some familiar names, Steve Martin and Edie Brickell. However it has been struggling at the box office, losing substantial sums of money each week. When the Tony nominations were announced, I was thrilled Bright Star received five nominations, including Best Musical, Best Actress for Carmen Cusack and Best Score (for musical theater newbies Martin and Brickell). I was happy producer Joey Parnes believed in the show enough to get loans for it to run through the broadcast. I know you shouldn't put money in your own shows, but I was touched Martin, Brickell and her husband Paul Simon were reportedly also sinking money into it. Sitting at the Cort Theatre during previews, I believed the show had a lovely spirit behind it. It was well cast and staged. The commitment these folks had to the show enhanced the warm feelings towards it I had sitting in the theater. The issue of course was that Bright Star didn't really have a chance of winning anything this year. Their only shot was having a broadcast number that sold the show. Right after the Tony nominations were announced, I emailed someone involved with the show expressing my concern on this front. You see, Bright Star doesn't have any song that screams "Tony number."
My hope was that Bright Star would do a medley and somehow integrate Martin on banjo throughout. There are a lot of musically good numbers filled with movement in the show. Of course a medley from Bright Star poses unique challenges because Cusack is playing two very different ages in the show, so I'm not saying it would have been easy. In fact, the ability for television audiences to understand this particular concept has hampered marketing of the show all along. All of Cusack's boisterous numbers are her "young" numbers, but it is hard to know if television audiences would buy her as 16 or understand why they were being asked to try. It works in the theater, where you see and feel her transform, however television is a very different medium. There is no doubt the folks behind Bright Star were correct in wanting her to get out there and sing--given the rapturous reviews for her Broadway debut and her innate talent--it is just tricky to know how to make it work.
Therefore, while Cusack is undoubtedly amazing and the true heart of the show, the Tony number could have perhaps worked better if it included showcases for some of the other cast members. I think "Asheville," sung by Hannah Elless, is one of the best musical theater numbers this season. It's simple but lovely and it's delivered so well. (Josh Rhodes told me it was almost cut after DC, but it was thankfully rescued.) A.J. Shively could have sung a snippet of the title song. These two bits might have given Cusack a chance to change and do both a ballad and a more spirited song. Now I'm not saying this would have made much sense story wise; indeed, it probably wouldn't have made any sense whatsoever in that regard, but it would have sold the show better. Instead the powers-that-be chose to have Martin and Brickell introduce the number and then disappear, allowing Cusack to have center stage to sing "If You Knew My Story," the show's opening number. It's a nice song and Cusack delivers it unbelievably well, but it is a ballad with virtually no movement. The rest of the cast joins simply in the background, you don't know who they are other than an inference that they are somehow involved in her story. This type of number doesn't sell. I sat at Stars in the Alley as Cusack delivered another solo number, "Way Back in the Day," beautifully, but many in the audience didn't get it. It is not the fault of Cusack--again, she's amazing--it's that those numbers alone, out of context, aren't showy enough in the exaggerated way folks need solos to be. The songs move some people, but don't make most run to their computers to click "buy." As I was watching the broadcast on Tony night, I thought: "Oh no. The show is going to close this week." Yesterday the musical did indeed post a closing notice, though it will hold on until June 26.
Each year some people involved with a struggling show tell me how Tony nominations are a double-edged sword--they give you a chance, but also make you want to hold on against the odds. You sink in money hoping you'll win something or your Tony number will be so amazing it will help your grosses automatically. (And, note, there were a ton of great numbers performed on the Tony broadcast I'm not speaking about in this column. It was a wonderful night for musical performances.) This gamble rarely pays off. It didn't work out for Bright Star, but at least more folks got to see it in the meanwhile. I urge you to head over to the Cort and see it if you can. It's far from perfect, but it's the type of thing I want to see more of on Broadway. There isn't anything flashy about it. It's all wonderful performances and heart.
Calling all HuffPost superfans!
Sign up for membership to become a founding member and help shape HuffPost's next chapter