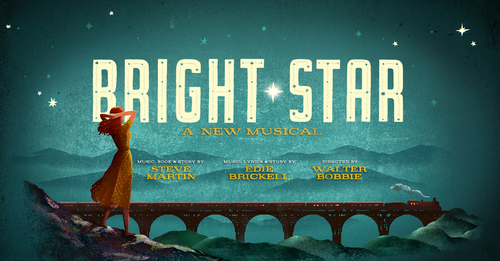 Moments into the jolly entr'acte orchestra hoedown that affably yanks Bright Star back after Intermission, inscrutably ignoring the un-jolly infanticide finale that has just closed out Act One, I turned my eyes heavenward. The intricacies of the Cort Theatre's architecture proved both soothing and distracting.
I began to make a list in my head of all the musicals I've seen over the years that I just haven't gotten. Not the musicals I haven't liked, which, lord knows, is a plentiful enough list, but those musicals -- like Bright Star -- that I have found incomprehensible.
The list began with Cats, for reasons that are self-evident. Phantom of the Opera was next; I traveled to London to catch it during the earliest moments of its initial West End success, pulling strings to procure tickets, only to walk out shaking my head. Les Miz , I abandoned before intermission, just a week after it opened in New York, fleeing up the aisle and out into the street as the marching, the marching, the marching, went on and on. La Cage aux Folles came to mind (oh, yes) and Titanic, an unholy endurance test of synchronized singing.
Ah, some of you are saying -- great shows! All of them. This Bright Star must be something else! And that is my point. These were all well-made shows, expensively appointed, filled with music that plenty of people still hum at home (okay, except for Titanic). These were also shows that made me feel like I was being played, like my chain was being yanked -- that either they were stupid, or I was. I leave it to you.
My list was not encyclopedic. It only seemed like I had an eternity to compile it, as Bright Star ground its way toward "the suitcase" (don't ask) and redemption. To summarize the plot of Bright Star is to soon enough snort uncontrollably through your nose. The characters are nominal lawn ornaments planted prettily on the overly-literary landscape of a gauzy Southern romance that pretends to be Gothic. Bright Star tries to traffic in the sort of romantic uplift that can be downright unbearable when insincerely sold. I do not doubt Bright Star's sincerity, merely the vapidity with which it is peddled. Suffice to say, when that well-traveled "suitcase" brazenly reappeared in Act Two, after the baby had been tossed out in it in Act One, many of my fellow audience members sighed a kind of dawning, credulous, "Awww!" The rest of us (I heard you) choked out a more gaping, "Awwohhhh, no!"
That's Bright Star. Either you get it or you don't. The bluegrassy-esque-ish score is curdlingly likable until you can no longer differentiate one song from another; until the shit-kicking finally grows so derivative and slick that it practically leaves oil stains. I, personally, kind of liked Josh Rhodes' choreography early in the First Act when it was deployed by director Walter Bobbie as a Greek chorus-like commentary on the action. Still, I couldn't shake the feeling that all of this movement was mostly intended to distract from the utter ludicrousness of the plot, the lyrics, and much of the dialogue, and that if this movement stuff stopped, we were in trouble. Sure enough, following the entre'acte hoedown, it did, and we were.
There is one lovely performance in Bright Star, and it trumps (if you will) almost everything else about the show that eluded me -- namely the contributions of Bright Star's boldface creators, the legendary comedian Steve Martin (credited with "Music, Book, Story") and the not-quite legendary singer/songwriter Edie Brickell ("Music, Lyrics, Story"). I'm sure that both of them are fine folks, with swell intentions, but I swear Bright Star would never have been allowed to happen had it been submitted by anyone as unknown as the show's star, Carmen Cusack. A lady with some West End credits, Ms. Cusack here makes her Broadway debut and almost renders this whole stale business plausible. At least she did for me. And that, ladies and gentlemen, takes a performance.
Calling all HuffPost superfans!
Sign up for membership to become a founding member and help shape HuffPost's next chapter