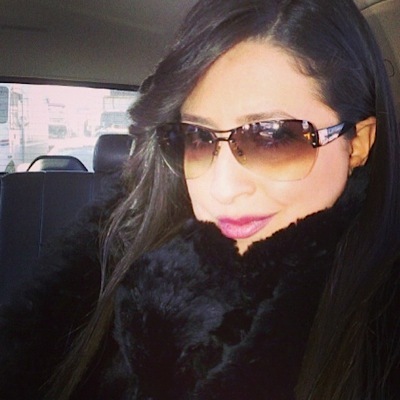 Dear Huffington Post Makeup Readers,
No sleep? No worries! You don't need to hide just because you have not gotten enough rest! I often go without Zs, especially during fashion week when I pretty much have to be "on" around the clock. How do I remedy my exhausted look situation? Here are eight of my personal quick fix tips to brighten even the most tired of faces:
Step 1: Perk yourself up with a five-minute Dr. Bronner's Peppermint Soap bath. Add plenty of this magic liquid soap to your tub, and you will be instantly revitalized and refreshed. (Important: Make sure to put your face in the water too!)
Step 2: Add a few eye drops to each eye to take out the tired burn and redness. This alone really helps a lot.
Step 3: Moisturize your face and neck with your favorite cream, tap some eye serum under and over your eyes and then SPRITZ your face and neck to death with rose water or Evian water mist. When you mist your face after creaming it, it not only wakes you up, but it hydrates the heck out of your exhausted skin which creates the perfect canvas to then add makeup.
Step 4: Now that your skin is all aglow, counteract your exhausted look (which usually one can see under the eyes in the form of puffiness or dark circles) by distracting your audience's attention and playing up a different feature with a bright color: YOUR LIPS! Red lips, florissant lips, berry stain or gloss or both will immediately create a well-rested, happy illusion that can win any crowd. People will naturally only stare at your mouth when there is a bold color on it and that pulls focus away from your tired eyes. Of course add foundation, concealer, blush, mascara and whatever else you want, but keep the eye makeup simple and play up those lips!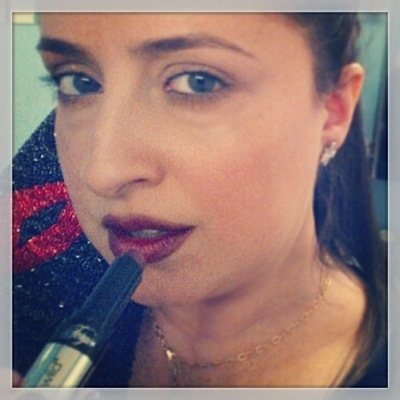 Step 5: Bronze up your skin! Tan skin always alludes to rest and vacation; it is another way to detract from looking tired. Bronzed skin combined with bright lips alone will make you look very well rested.
Step 6: Make your hair look amazing! Even if it is neatly slicked back, when your hair looks groomed people are less likely to realize how tired your face looks.
Step 7: Wear your favorite pair of slightly tinted sunglasses with those bright lips and tan skin. It's just a hot look in general, but it will block out all the extra light which can often irritate tired eyes.
Step 8: Make sure to grab a bottle of water and a straw (not to ruin your lipstick) as you walk out your door and drink the whole thing down. When you are tired your face needs hydration, so DRINK LOTS OF WATER throughout the day!
Check out: NB's BLOG for her list of can't live without beauty products!