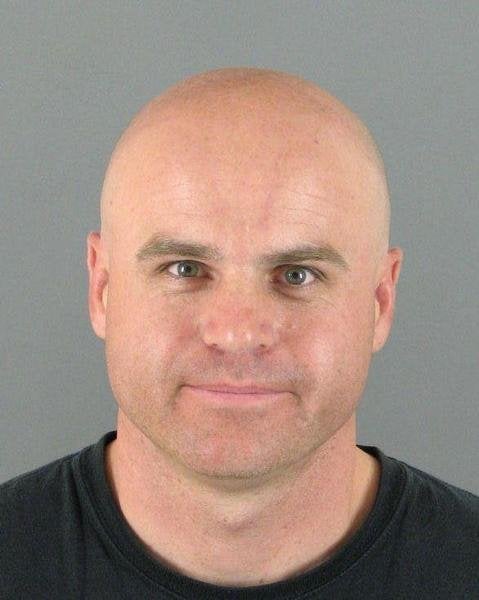 35-year-old Randy Cleveland, a firefighter with the Greater Brighton Fire Protection District in Colorado, is facing at least a dozen charges after allegations of attacking his wife for years on end as police there neglected to take action.
The Denver Post reports that police responded to the couple's residence three times through 2010 and 2011. At one point, officers responding to a 911 call high-fived Cleveland; when his wife threatened to call the police after a later incident, Cleveland allegedly said "you know how well that works for you."
Over the course of their five-year marriage, KDVR reports that Cleveland pushed his wife down the stairs, hit her with a hammer, and stomped on her with his firefighter boot. One time a female officer allegedly "fistbumped" him, after another an officer purportedly "friended" him on Facebook.
After the case landed at the Adams County District Attorney's office, officials there initially declined to press charges. A friend of the victim told KDVR she believes police intentionally withheld evidence when submitting it to the DA.
The Boulder District Attorney's Office came on as a special prosecutor, and Westword reports Boulder DA Stan Garnett is considering whether to investigate the officers who responded to calls for possible police misconduct.
In the meantime, Cleveland is due in court on July 29 KWGN reports that his estranged wife is in hiding.
Related
Popular in the Community