This Seattle-area wedding venue is the sh*t -- and we mean that in the most literal sense of the word.
According to local news station KIRO-TV, the Brightwater Wastewater Treatment Center in Woodinville, Wash. just recently began advertising itself as a legitimate wedding venue for brides- and grooms-to-be. The weddings will be held at the Brightwater Center, which is just a stone's throw away from the area where raw sewage is processed. Delightful!
The plant, fortunately, is "zero-odor" facility because all of the processing is contained. KIRO reporter David Ham confirmed that he was unable to detect any foul smells.
"We've never really had people who were super turned off, they kind of come in and fall in love with the space," she said.
It costs $2,000 to rent the indoor space for a wedding, considerably less than the more popular venues in the area. The Brightwater Center Site Manager told HuffPost Weddings in an email that they already have a wedding booked for this fall. But not everyone is so keen on the idea.
As one Facebook user commented on the post advertising Brightwater as a wedding venue: "[It's] every girl's dream to get married at a poop plant."
For more on this story, watch the video above.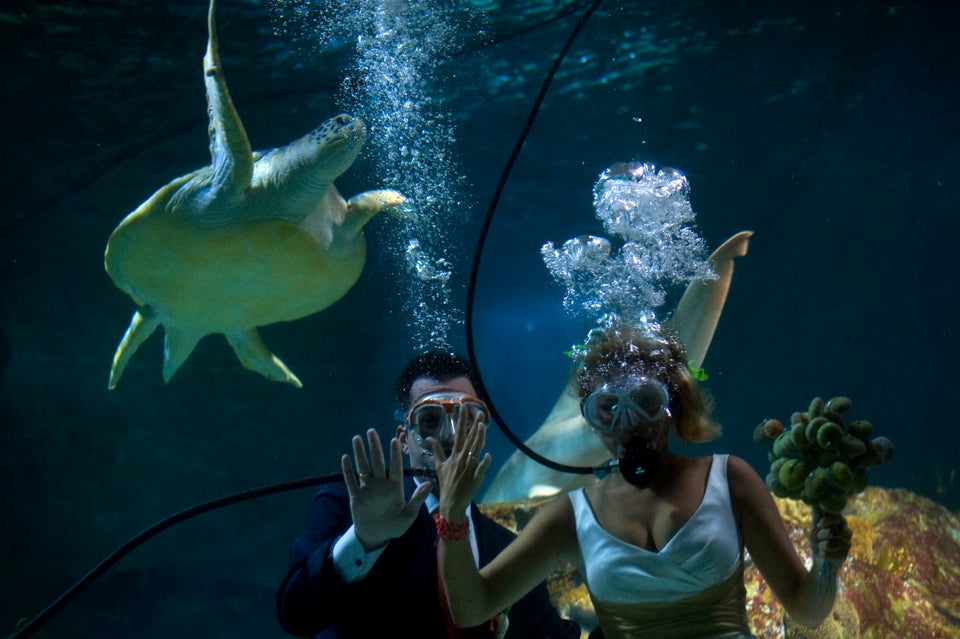 Interesting Wedding Ceremonies