Brigitte Nielsen may be known most for her high-profile relationships, including her marriage to Sylvester Stallone, affair with Arnold Schwarzenegger and hook-up with Flavor Flav. But the Danish-born beauty has also racked up credits as a model and actress.
Nielsen left home at the tender age of 16 to pursue modeling. She worked with photographers Greg Gorman and Helmut Newton, as well as fashion designers like Gianfranco Ferré, Giorgio Armani and Gianni Versace. This eventually led to film and TV roles in "Rocky IV", "Cobra" and "Beverly Hills Cop II."
Oh, and she landed in Playboy. With her statuesque height, striking facial features and stark blonde pompadour, it's no surprise that she was featured in Playboy magazine many times. She scored the cover of the December 1987 issue, sporting a cleavage-baring dress with slicked-back hair, smoky eye makeup and red lipstick as the perfect finishing touches.
In honor of Nielsen's 50th birthday today, take a look back at the cover. This Playboy shot isn't as revealing as others, and yet Nielsen oozes sex appeal. Don't you agree?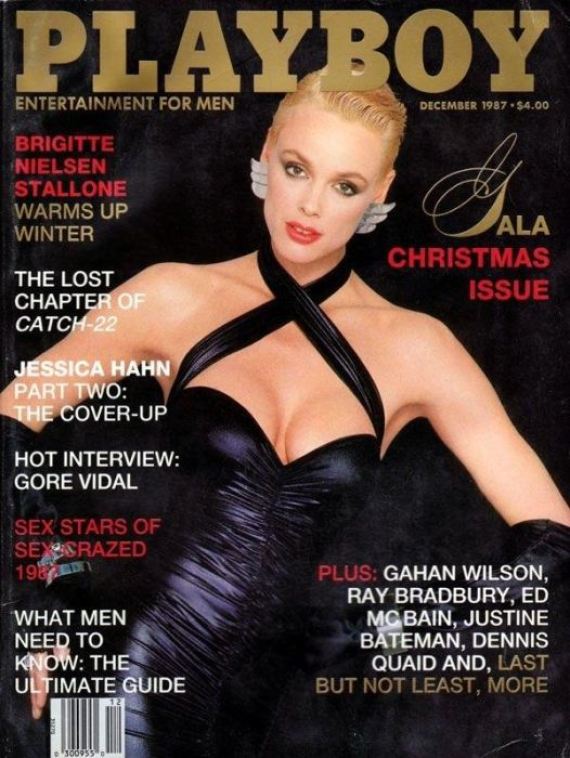 More celebrity Playboy covers: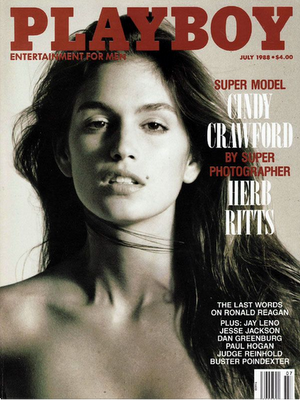 35 Fashionable Playboy Cover Girls