Well, these two just shut down the Halloween costume game.
A proud dog owner and her Irish wolfhound are putting hopeful trick-or-treaters to shame by dressing up as "Wayne's World" characters ― and nailing it. Seriously, it's not even Halloween yet, and they've already stolen the show.
A photo posted on Reddit this week features Kate Banaszak, a former Miss Delaware, dressed as Wayne Campbell. Next to Banaszak is her dog, Kellen, who is the spitting image of Garth Algar. Those coke-bottle glasses? The shaggy hair? Kellen makes the perfect rock 'n' roll-lovin' sidekick.
The pair's costumes are so perfect, they'll make you ask, "Is this the real life? Is this just fantasy?"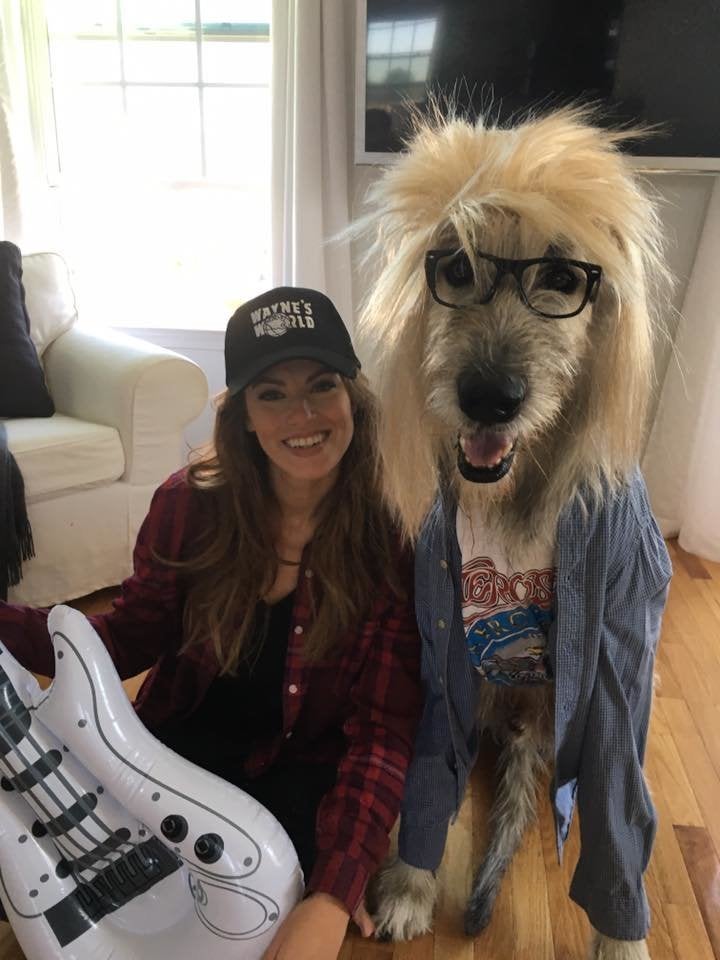 Banaszak told The Huffington Post that not only does her pooch look the part, he also totally embodies Garth's spirit.
"He digs classic rock, he's a lovable guy, an awesome best friend, and he even has his own dream woman," she said. "Though, instead of a hot blonde, it's a bullmastiff named Nike that he met in agility class. Still, I'm pretty sure Hendrix's 'Foxy Lady' plays in his head when he sees her," she added, referencing scenes from "Wayne's World."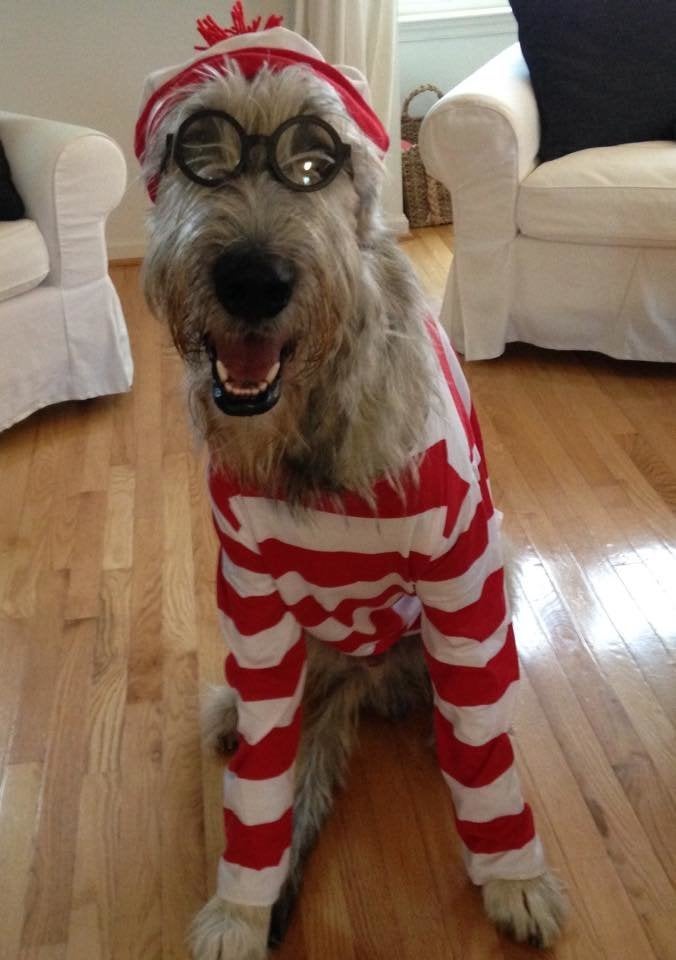 While the pair has delighted everyone with this year's killer costumes, the pup is kind of a pro at this dress-up business. Last year, Kellen was an adorable "Where's Waldo." Banaszak did point out that, unlike the cartoon character, the canine wasn't exactly tough to spot because he's so big.
We can only imagine what the pair will be next year!
Related
Popular in the Community