Had a global Ebola outbreak not followed, the affair would be just one more eyebrow-raising indication of the influence of big money on American politics. But with the virus having broken out of remote regions of Africa and into its major cities, as well as into Europe and the United States, the saga takes on added significance.
The controversy began during the last administration, when the Bush White House decided the United States needed protection in case terrorists weaponized smallpox, a disease that was considered fully eradicated by the 1970s.
The bid for the potentially multi-billion dollar government contract was ultimately won by Siga Technologies Inc. in fall 2010. Just before the contract award, The Huffington Post reported that Siga had brought on board Andy Stern, who had recently departed as head of the Service Employees International Union. Having been the lead labor negotiator on the Affordable Care Act, Stern knew his way around the Department of Health and Human Services, which was to award the contract. Stern and Ron Perelman, whose holding company had a potentially controlling ownership stake in Siga, had long been on friendly terms, having become close after negotiating union contracts when Stern was a labor leader.
After the story, Siga threatened to sue HuffPost for reporting Perelman's ownership, which the company said did not amount to a controlling stake. It was a critical distinction, because Siga had bid for the contract as a small business. Chimerix Inc., the rival bidder, challenged the awarding of a $2.8 billion contract, arguing that Siga was not a small business, as the contract required, because it was controlled by MacAndrews & Forbes Holdings, the massive company solely owned by major Democratic donor Perelman.
In November 2010, the Small Business Administration ruled that Siga was in fact controlled (PDF) by Perelman's company and voided the contract. (Siga did not sue HuffPost and declined to comment for this story; the law firm that wrote the letter threatening the suit is now listed as an unsecured Siga creditor.)
The drug that Chimerix was pitching was a broad-spectrum antiviral, which explains why it might work on Ebola as well as smallpox. Siga's drug was narrowly tailored only to hit smallpox.
At the time, the Chimerix drug was known as CMX001. It now goes by the generic name brincidofovir, and the U.S. government has been using it on an emergency basis during the Ebola outbreak, especially as supplies of another experimental drug, called ZMapp, runs low. Brincidofovir was given in the late stages to Thomas Eric Duncan, the Dallas patient who succumbed to Ebola in early October.
During the debate over the funding, Chimerix made a handful of arguments against Siga:
*Siga's drug was narrowly targeted at smallpox only, meaning there would be no opportunity for it to be employed against other diseases.
*Because the drug targeted only smallpox, it had no broad commercial potential, making Siga perpetually dependent on government funding.
*Its narrow focus would make Food and Drug Administration approval difficult.
*Without commercial success, the drug would need to be stockpiled and replenished regularly by the government at a cost of billions of dollars.
*Chimerix's drug had potential applications well beyond smallpox.
*Its broader application gave it commercial potential, meaning that it would be distributed throughout the world and would not need to be stockpiled by the government.
*The diversity made Chimerix a more stable company compared with Siga
With the benefit of hindsight, the arguments look pretty good. Siga in September filed for bankruptcy after losing a licensing lawsuit against a competitor. The company continues to collect on its federal contract and has been delivering its smallpox drug to the national stockpile. The drug, ST-246, is unlikely to be approved by the FDA until 2019, according to an internal BARDA estimate obtained by HuffPost.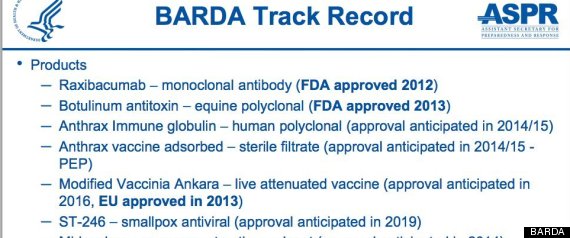 At the time, said a BARDA spokeswoman, the choice of Siga seemed like a rational decision. Siga's drug was further along in development and therefore the only credible one eligible for the type of funding it received. After looking closely at Chimerix's drug, the agency did give it some funding from a different stream, though significantly less than Siga, the spokeswoman noted.
With the Ebola outbreak, it appears that the government, at minimum, bet on the wrong virus. As far back as 1999, the Clinton administration proposed building a defense against a possible Ebola outbreak, according to documents housed in the Clinton Library.
After the Sept. 11, 2001, terrorist attacks and the subsequent killing of five people with anthrax, President George W. Bush and Congress made countering bioterrorism a priority.
"When 9/11 occurred, there was a heightened awareness of the threat of smallpox being used as a bioterrorist agent," said D.A. Henderson, who led the legendary World Health Organization program during the 1960s that eradicated smallpox.
Henderson was recruited in 2001 to advise the Department of Health and Human Services on bioterrorism and public health preparedness. He is now is a professor of public health and medicine at the University of Pittsburgh Medical Centers' Center for Health Security in Baltimore.
One early effort was to build up the nation's stockpile of smallpox vaccine. No one in the world had contracted the virus since 1977, and the last smallpox patient in the U.S. was diagnosed in 1949. The United States ended its smallpox vaccination program in 1972, and the World Health Organization declared the disease eradicated in 1980.
As a result, the U.S. had just 15 million doses on hand in 2002, Henderson said. Within a year and half, that number grew to 220 million -- nearly enough for everyone in the nation -- as a result of accelerated production facilitated by the Bush administration.
But the Bush administration didn't stop there, pushing for the federal government to fund research into a new, safer smallpox vaccine and new antiviral drugs, along with countermeasures to anthrax and other potential bioterrorism agents, Henderson said. This led to the creation of BARDA and Project BioShield, a program that guarantees the federal government will purchase bioterrorism countermeasures that have little or no commercial value.
Although Henderson supported maintaining a large stockpile of smallpox vaccine, he said he thinks the additional multi-billion dollar efforts were an unwise use of scarce resources. "We've got a limited amount of money, and there are quite a number of what we call threat agents for which we could very well have used substantial increases in research, and in production. Smallpox, certainly, was not one of those agents," Henderson said.
"I did not see the need for it at that time. It would be, let us say, advantageous to have it, but we didn't really expect that there would be recurrent episodes of smallpox. We were very confident that there was no more smallpox in nature."
The money went out the door regardless. Why was a disease that no one had contracted in decades considered such a threat? Because smallpox is one of the deadliest diseases ever known and would wreak havoc if reintroduced into the population.
Although only the U.S. and Russia are supposed to still have smallpox samples -- relics of Cold War bioweapons programs -- there's no way to be sure there isn't more. Indeed, FDA scientists discovered a previously unknown batch of smallpox in a storage room at the National Institutes of Health in Bethesda, Maryland, just this summer.
"While it's an extremely low probability event, there are bad people who will do bad things," said Craig Vanderwagen, who served under Bush and Obama as assistant secretary for preparedness and response at HHS from 2006 to 2009.
"If, in fact, somebody released smallpox in the U.S., it would look like Ebola in West Africa, because you have no immunity to it and it's very contagious, airborne, and it's very lethal," said Vanderwagen, now a senior partner at the consulting firm Martin, Blanck & Associates in Alexandria, Virginia. "The terror factor would be huge in this country," he said. "Look at the way people are reacting to Ebola right now."
Vanderwagen, the HHS official, said he had no involvement in the contract at the root of the dispute between Chimerix and Siga, but added that public-private partnerships like those between BARDA and drug and vaccine developers are fraught. The government's priority is to advance countermeasures for strategic reasons, and it needs private companies to do that. For the companies and their investors, financial concerns are paramount, he said.
"They have a profit motive. I get that. That's not the government's responsibility to assure that they make their profitability," Vanderwagen said. "On the other hand, we had a common mission with those guys to come up with a product. It's always sort of a dicey relationship."
Before You Go
James and Tamah Mulbah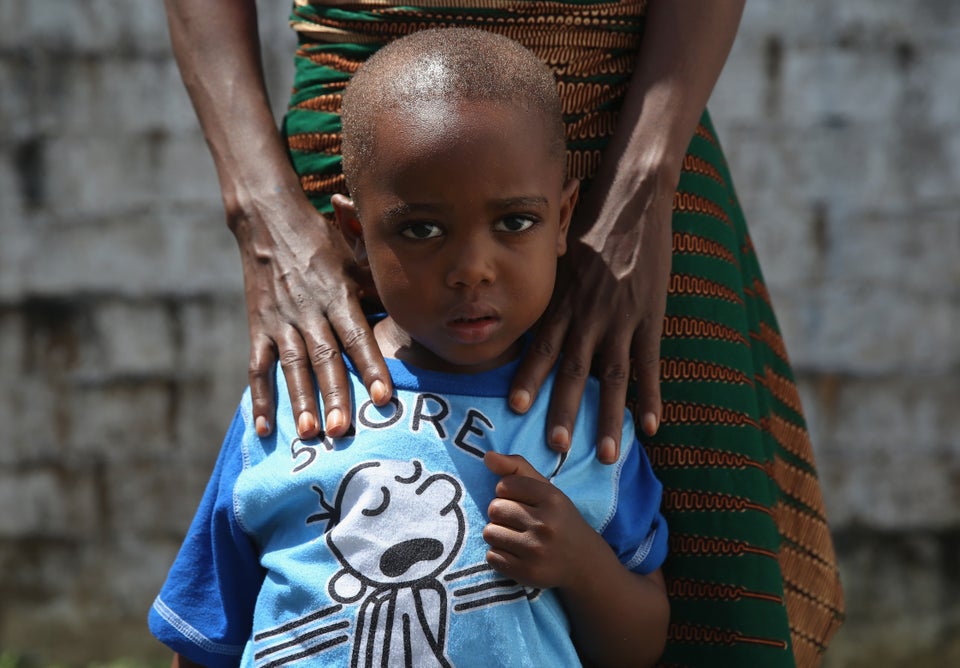 John Moore via Getty Images
Benetha Coleman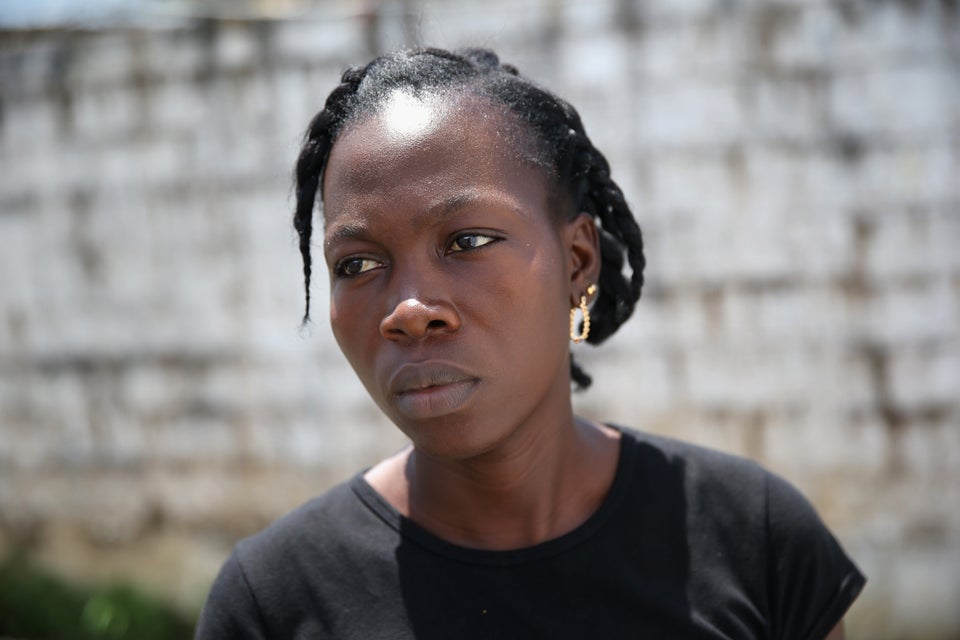 John Moore via Getty Images
Jeremra Cooper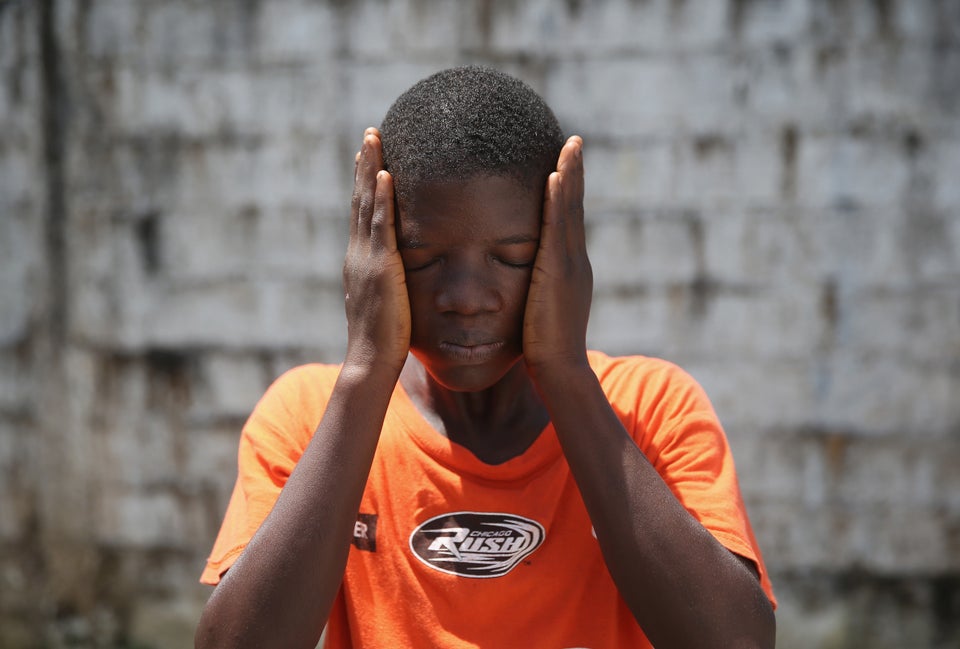 John Moore via Getty Images
Zaizay Mulbah and Mark Jerry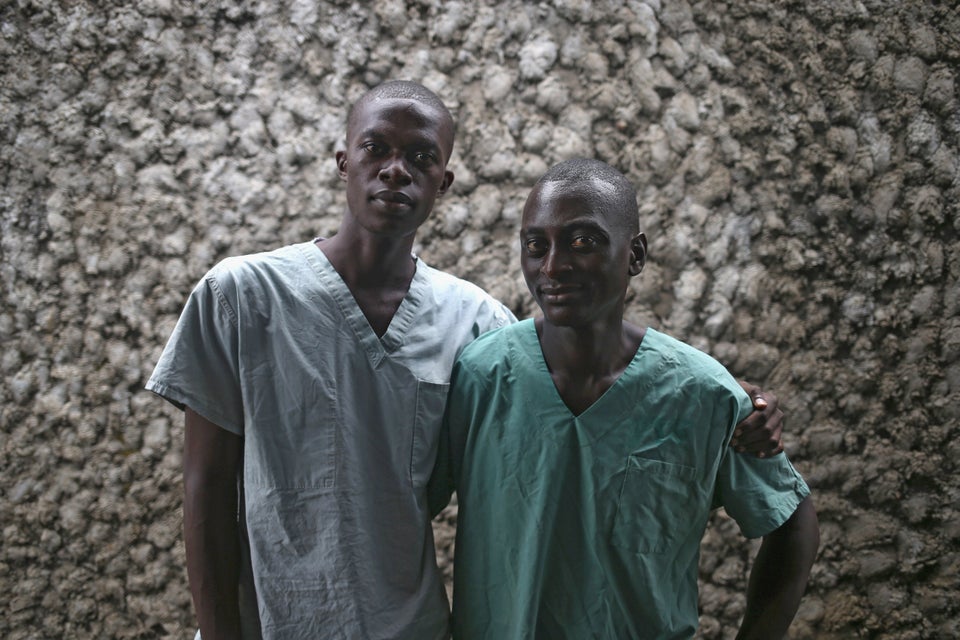 John Moore via Getty Images
Eric Forkpa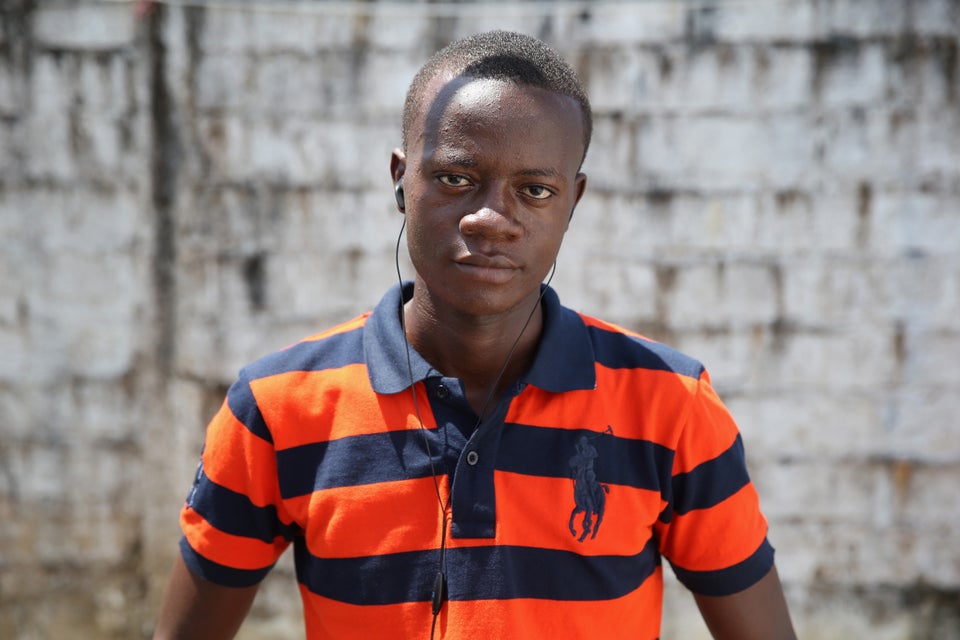 John Moore via Getty Images
Emanuel Jolo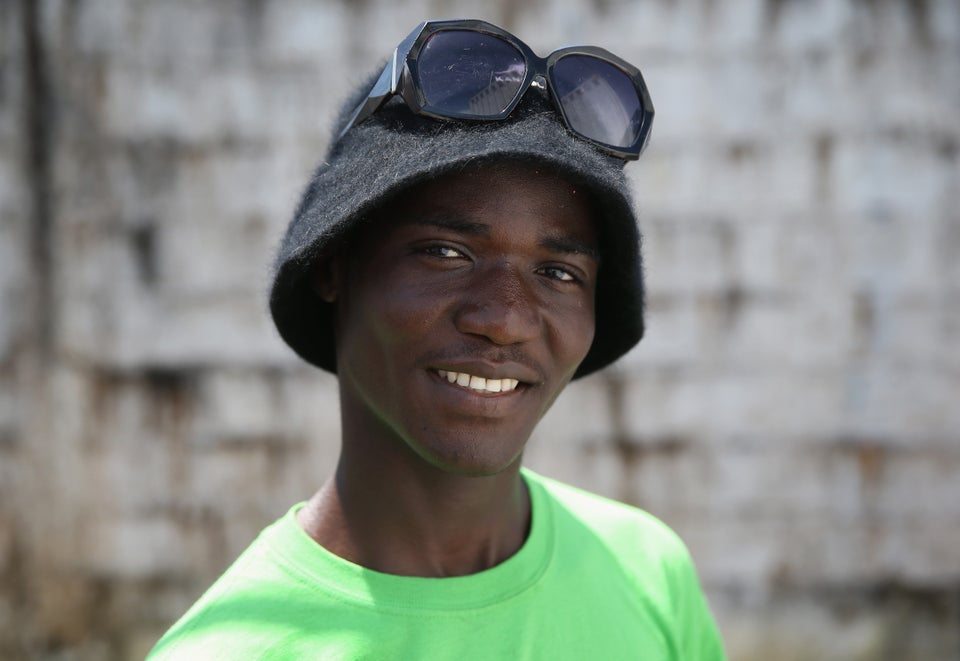 John Moore via Getty Images
Sontay Massaley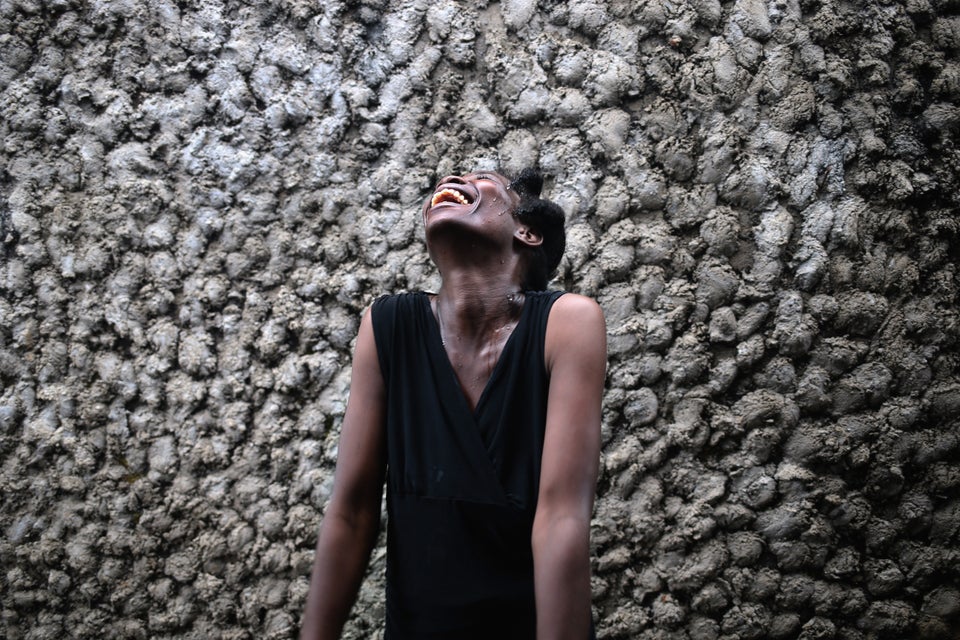 John Moore via Getty Images
Victoria Masah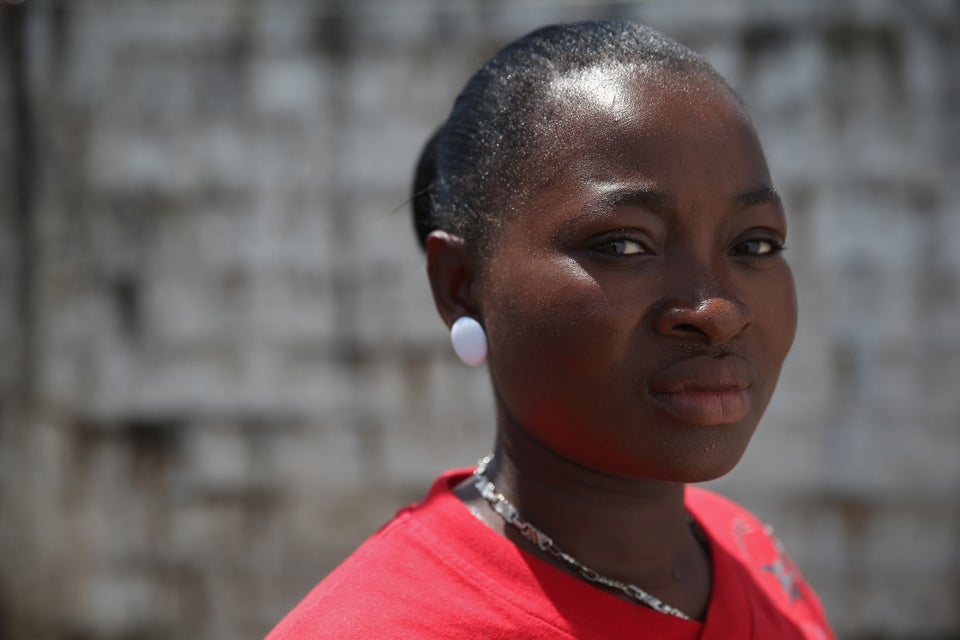 John Moore via Getty Images
Abrahim Quota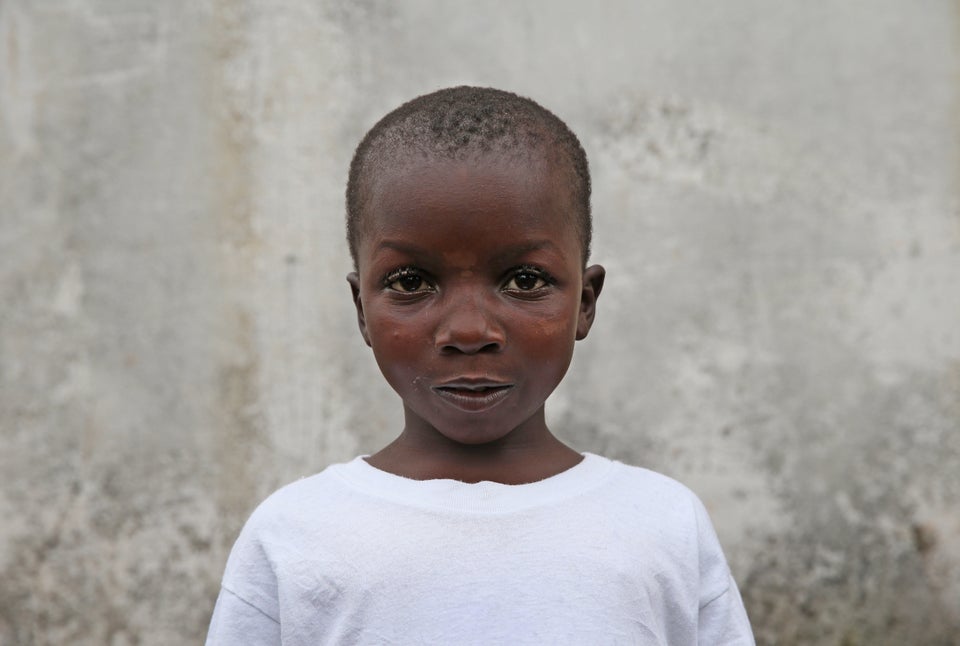 John Moore via Getty Images
Lassana Jabeteh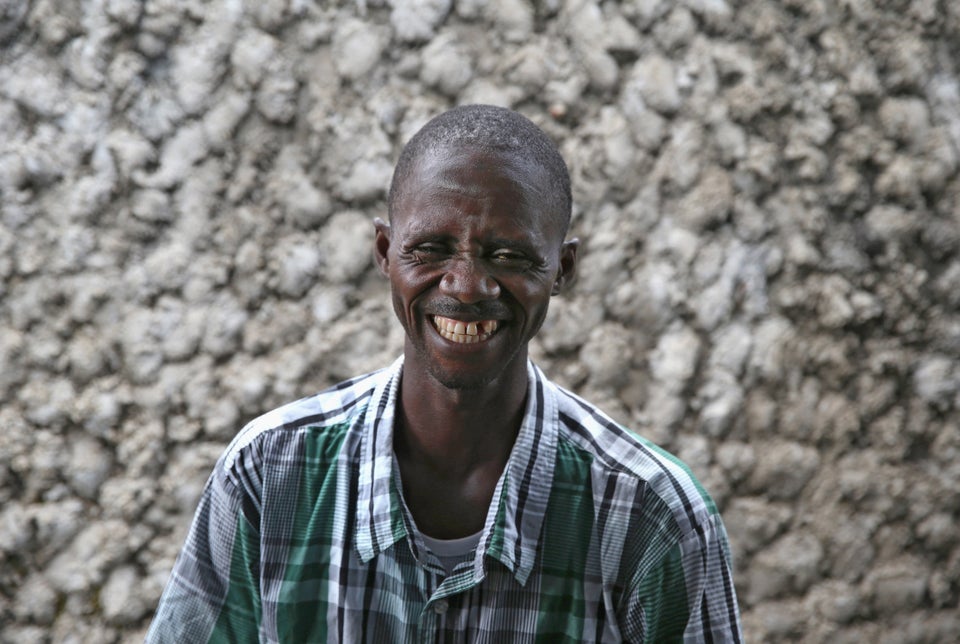 John Moore via Getty Images
Popular in the Community