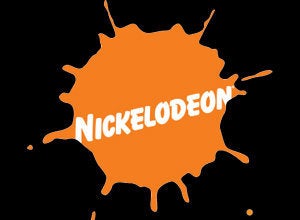 If you were watching Nickelodeon in the mid-'90s -- if you are a "Millenial," in other words -- you probably came home from school to watch The Adventures of Pete & Pete, a bizarre, surreal, heartfelt, hilarious little gem of a sitcom that evolved from a Nickelodeon ad campaign into a series of half-hour specials and finally ran for three seasons as a half-hour show.
Pete and Pete are redheaded brothers who are best friends, despite their age difference: big Pete is 15 and a high school freshman, while little Pete is 11 and in elementary school. Big Pete is the straight man and frequent narrator, and he has a touchingly awkward friendship/romance with his other best friend, Ellen Hickle. Little Pete is the comic relief, an unending source of creative insults, bizarre inventions, and frequent feuds with various other characters on the show, to which he brought a Patton-like competitive streak. Little Pete also has a tattoo on his arm of a mermaid named Petunia.
In many ways, it was a perfectly conventional children's show, centered around a white family in suburbia, exploring the problems the children faced in and out of school, with the adults generally much crazier than the kids. Emotional tangles were usually resolved in 22 minutes plus commercial breaks, and there was a general message of cooperation, family sticking together, sharing and caring, and friendship.
But the show distinguished itself by the sophistication of its humor, managing the almost impossible task of keeping emotional sincerity while layering rapid-fire nonsensical gags on top of each other. One such moment occurs in "What We Did on Our Summer Vacation," one of the first half-hour specials and still one of the most popular episodes of the series, which is about one of the most horrifying repeated moments in any kid's life -- the end of summer, with the beginning of school around the corner. Little Pete deals with his anger by beating up the ocean: he goes to the beach, wades halfway in, and punches the water. It's a throwaway sight gag, lasts about a second or two, and perfectly catches the offbeat tone of the show.
Ellen is one of the show's best characters, and more than a decade after the last episode airs she's still one of the best things about the show. She's an unabashed science nerd, loves studying, and like our two main characters is not one of the popular kids. (The actress who played her, Allison Fanelli, majored in pre-med and went on to work as a Doctor's Assistant.) She's cute, rather than TV beautiful, like many of the television high schoolers who followed her. She and Big Pete are best friends, and they're sort of attracted to each other, and they don't really know how to act on it or deal with it emotionally. In all, she's sort of a proto-Hermione Granger, right down to the redheadedness of her paramour.
The show attracted a lot of celebrities to play guest roles -- R.E.M.'s Michael Stipe played an ice cream salesman in "Summer Vacation"; Steve Buscemi played Ellen's dad in a couple of other episodes -- and was also notable for its indie rock soundtrack, which featured incidental music by bands like The Apples in Stereo and Magnetic Fields on mainstream daytime television.
Nickelodeon brought out the first two seasons of the show several years ago as part of their Rewind collection, then scrapped plans to bring out the third and final amid the 2006 separation of CBS from Viacom. The third season now exists in limbo, as a small internet minority -- 1893 people on TVShowsonDVD.com, making it the 186th-most requested television show in history -- wears out the brilliant four discs of the first two.

Pete & Pete was unusual in its time, and it's only gotten better with age. Much modern children's entertainment seems to favor the high-gloss Disney star treatment of Hannah Montana and High School Musical, which show 15 year olds as nearly adult in their appearance and performance talent, rather than as the awkward messes of hormones we all are at that age. They're firmly rooted in modern star culture, while Pete & Pete seemed out of time altogether. The difference between Pete & Pete and the competition in its age group is like the difference between Pixar and Dreamworks animated movies: one is a masterpiece, and the other is just killing time.
Bring out the third season, Viacom!