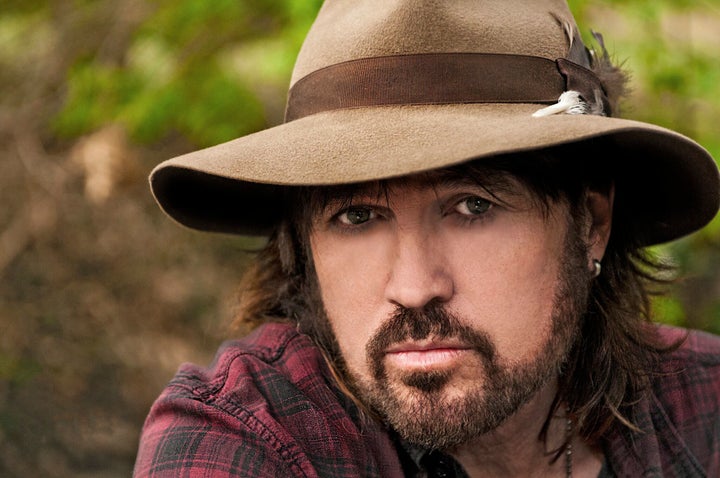 Internationally renowned multi-platinum recording artist and acclaimed actor, Billy Ray Cyrus, is marking a milestone this year with the 25th anniversary of his debut album Some Gave All, which debuted in Billboard at No. 1, remaining on the charts for 17 weeks in 1992. The lead single from the album, "Achy Breaky Heart," became a phenomenon as the single went multi-platinum. Recently, he re-recorded "Achy Breaky Heart" in Muscle Shoals to celebrate the 25th anniversary. Later this summer, his CMT comedy series Still the King returns for an all-new season Tuesday, July 11 at 10pm ET/PT, and now, the music icon is celebrating the Nashville Predators as the team advances in the Stanley Cup Finals with a rally song, "Bring the Stanley Cup to Tennessee"!
A free download of "Bring The Stanley Cup To Tennessee" is available at BillyRayCyrus.com.
A Conversation with Billy Ray Cyrus
Mike Ragogna: Billy Ray, is this how your new song "Bring the Stanley Cup to Tennessee" goes? [sings]
Billy Ray Cyrus: Man, you already got the melody!
BRC: You learned the song...you know, the greatest compliment you can give a singer-songwriter is to sing the song back and learn the melody and the words. Carl Perkins told me that without a doubt, you have got to have somebody to sing to listen to dance to be moved, by the music and that's the common denominator between the people, the songs, the singer and the instrument. Its all about the music.
MR: So you must be stoked about the Predators' chances.
BRC: Yes, you can just imagine! The closest thing I've come to actually living through something even similar is growing up, in Flatwoods, Kentucky. We were all big Cincinnati Reds fans. There's an excitement and energy and the people become part of the team. It's an enthusiasm that just takes over an area and city and it has absolutely. Nashville is Smashville!
MR: What do you think their chances are? I mean the Penguins are pretty awesome, too.
BRC: Hey, here's what I think, man. Number one, the Nashville Predators, for years, have really pitched in many times behind the scene and helped our community, helped out the town, helped the children, helped homeless veterans... They're great community players first and foremost. Second, every great comeback starts one goal at a time. You don't start a comeback looking at it like, "Okay we are down, we got to win two." You don't look at it that way. You look at it like, "Okay, lets drop this puck, and let's play hard and have fun and let's play one puck at a time, one goal at a time," and that's the exact formula that every great comeback has started at. It's one goal at a time.
MR: Did you play the song for the team yet?
BRC: I do believe that is happening as we speak. We were on the Fox morning show, which is highly rated, maybe number one in the market, and we played it on the air. I guess you probably know that the song is not even two days old yet, it's actually thirty-three hours old at this moment [Note: This interview occurred 9:30 CT on 6/2]. I'm living here in Tennessee and I too am caught up in the enthusiasm and the insanity and the good kind of crazy that is around this town at this moment with our Nashville Predators. It's a thing. It's a big thing. Meanwhile my brother sends me a text message asking me if I would like to go to Tootsies bar and be with the Stanley Cup and a catfish and I go, "Wait a minute..." and I go. This is the weirdest text I have ever received and I'm reading it and my spirit just instantly said, "Yes, I'm suppose to go."
Long story short, I did what songwriters do before they go to Tootsies—they write a song and write a song about what they're feeling, what they're living, and what other people are living. And it's a song that can translate to other human beings. For me, the song that poured out was "Bring the Stanley Cup to Tennessee." I hit "record" and I just sang what I was hearing and played it and that was the melody and song. I stopped the recording and sent it to my engineer and he started building me a track. I left for Tootsies, went and sang the song, and the audience immediately just started singing along with every word. The Stanley Cup is on the stage, a catfish is on the stage,  we sing it, I left Tootsies, went to the studio, put my vocals on, and now here I am thirty-three hours later, and this record is red hot!
MR: Before we talk about things like your TV show Still the King and the Bootsie Collins remix of your hit "Achy Breaky Heart," what other musical projects are you working on? Like are you writing and recording new music for an album?
BRC: Hey, can I be honest with you man? It's been so refreshing, like you mentioned Still the King and other things for me as a songwriter to go back to what started it all. I bought a guitar, I started a band, I was a singer-songwriter, I was writing what I was feeling and what I was hearing in my spirit and in my soul and I just went back to that. And I went back to that, Mike. I cant stop. I'm writing a song every single day, songs that I love. I think I'm maybe thirty-some songs deep right now on new stuff that I've been writing over the last 45 days. Maybe yesterday will be the last one. If it is, that's fine. I've got about seven to eight already recorded. Two to three are in the early episodes of Still the King and the new season is coming out this summer. You'll hear some of the new music in Still the King. And season two had "I Want My Mullet Back."
MR: Right, and it's great that song became a fun classic for you.
BRC: "I Want My Mullet Back" has been there forever but, my God, it has found its place and its time in Still the King with Vernon and with hockey, since a mullet is also called "hockey hair," you know like, its tradition.
MR: And now it's time for that Bootsy Collins "Achy Breaky Heart" remix story!
BRC: Dude, from what I'm reading and what I'm hearing, people are really digging it around the world and they are freaking out. That EDM track actually came out of an Avicii camp. One of Avicii's young geniuses over there at his camp put the EDM to me—Bootsy and Buck 22—and what you're hearing is a whole combination that came together musically at a time period, where I'm just leaning into the music right now, Mike. I'm trying to keep it real and enjoy being that musician. You know the feeling.
MR: Your tribute to the military, "Some Gave All," celebrates a twenty-fifth anniversary this year. How are you looking at that song twenty-five years later? And how do you feel with have being associated with such a classic.
BRC: Will you do me a favor? When you hang up, I want you look up my tribute to the fallen Blue Angel this morning.
BRC: That wasn't even in the conversation when I went there. That was just a very spontaneous moment that unfolded before my eyes, because it just so happens that a year a go, I landed at Signature, the smaller airport in Nashville, and a lot of his comrades where there as a congregation. They all had very heavy hearts and there were several that shook my hand and referenced "Some Gave All." I felt attached and involved, you know what I mean? My heart was heavy and that's what I wrote the song about.
I realized that this is where it all began, man. I started as a singer songwriter writing about the truth and sometimes you can have fun with a song and sometimes you have to lay it on the line. That's what "Some Gave All" was about.
MR: We mentioned Still the King earlier. How's it going?
BRC: I can't wait for July 11 when you can crank your TV up to CMT and start watching season two! Our writers and cast and our partners at CMT and Viacom put together an amazing team to make a really, really fun, smart, yet insanely stupid show that is just...its everything. It really has everything this season; its the insanity of it. I laugh all the time to think how lucky I am and whether we go to season three or stop at season two, its twenty-six more episodes than I ever thought I would do. I've had a blast getting paid for things that normally I would go to jail for.
MR: [laughs] Billy Ray, what advice do you have for new artists?
BRC: Well, its kind of like I said about hockey; its the same thing, man. You play life like you play hockey, one goal at a time. You just stay focused. You be the best you can be, believe that you can win, you chart a course just like hockey and the coach has a game plan. You chart a game plan to reach your dreams and you have to realize that inevitably, failure will play a huge role in your success. You have to fail to succeed. Its an important part of the equation. Thomas Edison said every time you fail, you're one way closer to that one way that will work. Every time you fail, you eliminate one way that won't work, therefore, you'll be closer to the one way that will. You just play one goal at a time and stay focused and when things happen unexpectedly and you find yourself down 0-to-2, you make adjustments. That's what life is. That's what your goal is. And that's what hockey is.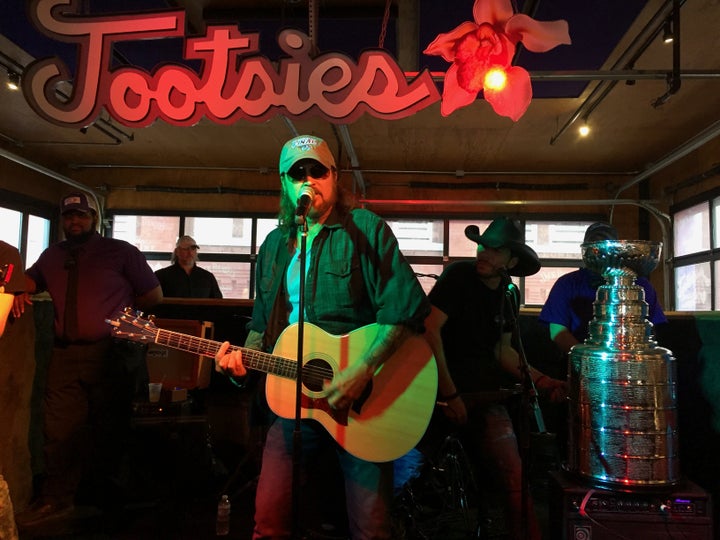 REAL LIFE. REAL NEWS. REAL VOICES.
Help us tell more of the stories that matter from voices that too often remain unheard.