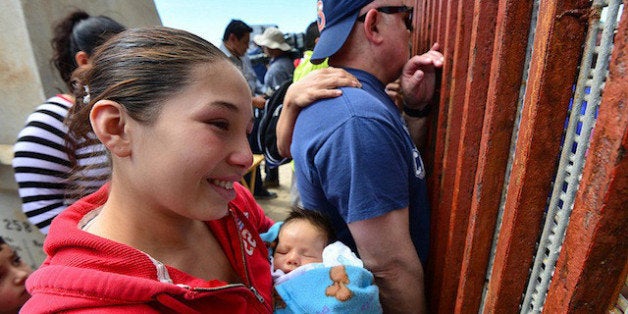 When Alabama passed what is considered one of the nation's toughest immigration laws in 2011, Theysy Victoria Diaz Perez was denied medical care for her pregnancy because she was undocumented.
She was left with no other choice but to return to Mexico to give birth to her baby. Now, two years after the U.S. Court of Appeals for the Eleventh Circuit struck down most of Alabama's HB 56, Diaz Perez wants to come back to the United States.
On Monday, the 21-year-old was among the estimated 150 people who crossed the U.S.-Mexico border in an attempt to come back and reunite with family members living in the U.S. They crossed the border through the Otay Mesa port of entry, which is located between San Diego and Tijuana, and asked U.S. officials to allow them to stay in the country.
By midday Monday, the first group made it through and was being processed at the Otay Mesa port of entry. On the U.S. side of the border, their family members waited anxiously for them to cross.
Most of the people participating in the border crossing had been living in the U.S. for years before they were deported for minor crimes, such as traffic violations. There are also some, like Diaz Perez, who faced certain circumstances that drove them to leave the U.S.
"These are all folks who call this country their home. They deserve to come back," Mohammad Abdollahi, one of the organizers of the border crossing, told Voxxi.
Abdollahi added that Diaz Perez is "a clear example of someone who deserves to come back."
Third 'Bring Them Home' action
The border crossing is part of the "Bring Them Home" campaign led by the National Immigrant Youth Alliance, an undocumented youth-led network of grassroots organizations. This is the third and largest border crossing organized by NIYA.
Last year, there were two border crossings organized by the "Bring Them Home" campaign — one with 9 Dreamers and another with 34 Dreamers. Most of them were released. Some requested humanitarian parole while others requested asylum, saying they feared persecution in Mexico.
A few of the Dreamers from the second group were deported. Among them was Rocio Hernandez Perez, who would've qualified Deferred Action for Childhood Arrivals but left the U.S. before the announcement of the federal program, which allows undocumented youth to stay and work in the U.S. for a renewable period of two years.
What's different about Monday's border crossing is that it includes parents and entire families, whereas the past two actions focused on Dreamers.
This border crossing also includes a handful of unaccompanied minors. Among them is a pair of sisters, a 9-year-old and 11-year-old, who were trafficked by their relatives in Mexico and are looking to reunite with their parents who live in the U.S.
Highlighting the impact of deportations
Abdollahi said the purpose of the "Bring Them Home" campaign is to highlight how President Barack Obama's immigration policies, as well as state-approved immigration laws, is resulting in families being separated because of deportations. Nearly 2 million people have been deported since Obama took office five years ago.
"We want there to be a pathway for folks that have been forced to leave the country or who have been deported to be able to come back to the United States," he said.
Enrique Morones, founder of Border Angels, was among the dozens of people who gathered on the U.S. side of the Otay Mesa port of entry to wait for the estimated 150 people to cross the border. They participated in a "coming out" action where people shared their stories of how deportations have impacted their families.
In an interview with Voxxi, Morones praised the Dreamers who are involved in the "Bring Them Home" campaign, saying: "I think that what they're doing is very brave. They've done things that I know I would not have the courage to do."
He also said he was "disappointed" with Obama for his record on deportations.
"I was surprised. I didn't think he would be doing that but he has," Morones said about Obama deporting more people per year than any other president. "I think he did that because he wanted to show that he was tough, and he wanted to get the Republicans to support him."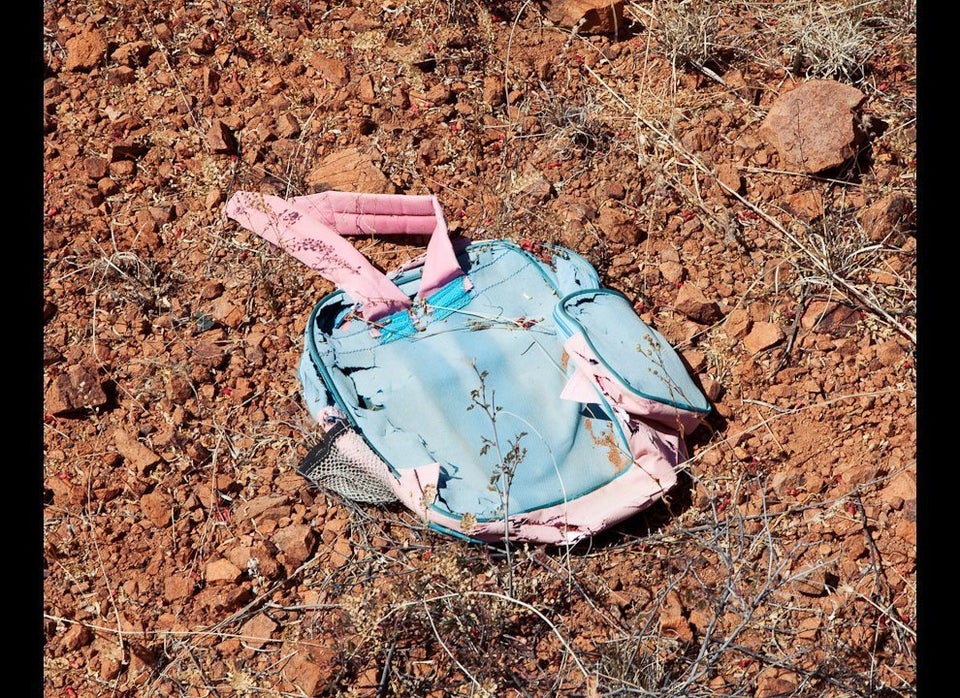 Migrants Belongings Left Behind Crossing Border