Colombia is one of the largest producers and exporters of coffee in the world, and some may believe its coffee to be among the best and most famous. Since the 1960s, Juan Valdez has been representing Colombian coffee and has made appearances in movies like Bruce Almighty. Coffee is one of the biggest sources of employment in Colombia as well: one third of rural households still depend directly or indirectly on the production of coffee.
Coffee in Colombia is like wine in Chile: it is produced but not really consumed locally. It is one of the five largest coffee-producing countries, but doesn't even make it into the top 50 for coffee consumed per capita. What little it has consumed has primarily been the "non-exportable," or sub par, beans that are not shipped in order to protect Colombia's reputation as a quality producer. This is beginning to change, however, as more and more coffee shops are beginning to pop up in Colombia's major cities. Juan Valdez, Colombia's version of Starbucks, can be found in multiple locations in most major cities; and Starbucks will be opening in Colombia in 2014. Coffee has been crucial for rural Colombia's culture and the entire country's identity, but just now can you feel a shift in attitude towards consumption.
Growing coffee is by no means an easy business. As with any commodity, the prices can fluctuate dramatically from year to year. Furthermore, coffee is still picked by hand, one ripened cherry at a time, making it highly susceptible to rising labor costs and urbanization. The base of coffee production in Colombia is still comprised of small and medium-sized producers. The result is that these producers have traditionally depended on selling their crops to either the National Federation of Coffee Growers or, in the past 20 years, to large trading houses, most of which are now owned by multinationals. In turn, these corporations mill the coffee and export it. The result is a considerable separation between the farmer, the industry that uses their beans, and the consumer that enjoys them.
Breaking this mold by joining a selective group of farms, primarily Guatemalan and Brazilian, is the Echavarria family. They have been in the coffee business for more than 35 years, under the name of Santa Barbara Estate. Three years ago, they started to mill and export their coffee directly to importers and roasters around the world. In doing so they are bridging the gap between consumers and producers, and getting a clear grasp on what both roasters and consumers are looking for and are willing to pay for. This has given them the insight necessary to start an ambitious R&D program that has already led to dramatic changes in the way they produce and process coffee.
The close relationship with roasters and consumers also gave the Echavarrias an up-close look at the new wave of artisan coffee roasters and shops that have been invading major international cities, and which are starting to take market share from Starbucks. "We are years, if not decades, behind in quality coffee consumption, but we felt we had both a responsibility and an opportunity to use what we had learned and apply it to the Colombian market," says Pedro Miguel Echavarria. The result is Pergamino Café, a beautiful coffee shop on the charming Via Primavera in the El Poblado district of Medellín. The idea for Pergamino was to provide Colombians with truly great coffee in a fun and relaxing atmosphere, as well as to educate them on one of their most important exports. Pergamino serves both Santa Barbara beans and other origins, locally roasts them and uses top-of-the-line equipment like a La Marzocco Strada espresso machine and other brewing methods such as Chemex and French press.
The coffee culture that so many in the U.S. take for granted is absolutely new and unprecedented here in Medellín. At Pergamino, baristas go through an extensive training about the coffee process, from beginning to end, and are happy to spend time talking to customers about the differences between the various roasts and methods of preparation. Intent on creating an enlightened community environment, Pergamino has also set itself apart by offering public coffee tastings and barista competitions. The business has been such a success that within a year of opening, its location has doubled in size and its coffee is now being sold in numerous restaurants and cafés within Colombia.
A cultural hotspot in Medellín, the café is packed Monday through Saturday with Colombians both young and old, as well as tourists and expats. Its success has not gone unnoticed by the coffee community: in 2012, Pergamino Café won the award for best new café by Sprudge.com, the world's most read coffee publication. Pergamino is considering opening additional locations in Medellín as well as expanding business by selling fresh roasted coffee online. "We will not grow unless we can maintain our quality and freshness standards as we do it. Producing, roasting and serving great coffee is what makes us wake up in the morning," says Pedro Miguel.
If you can't get down to Medellín to stop by Pergamino Café, you should at least give their coffee a try and see what real Colombian coffee tastes like. Here are a few places that frequently carry Santa Barbara coffee in the US:
Brooklyn Roasting Company - Brooklyn, NY
Colectivo Coffee - Milwaukee, WI
Lamill - Los Angeles, CA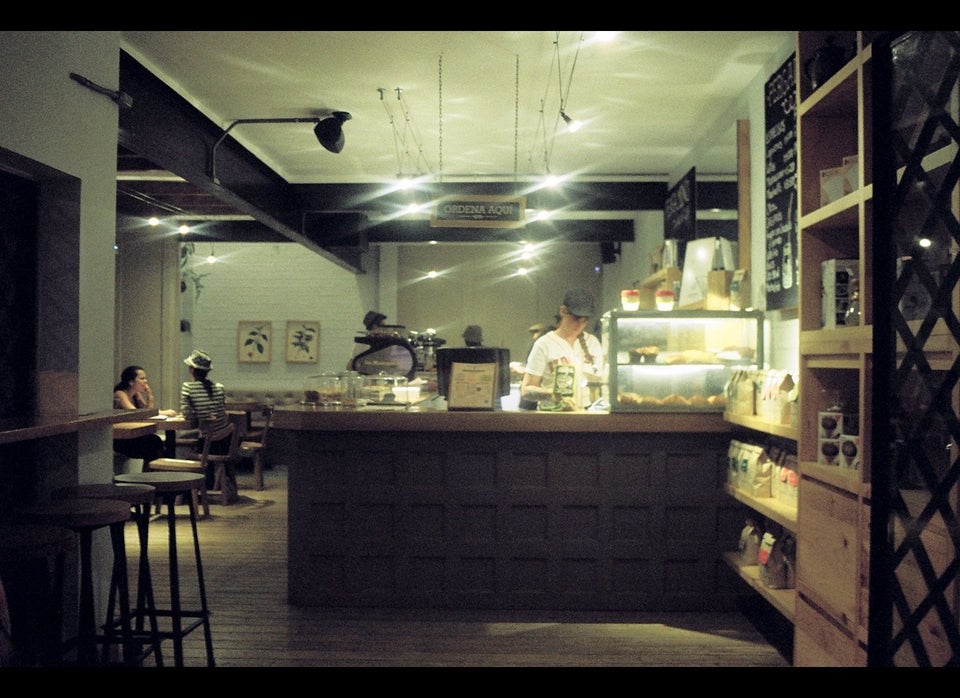 Pergamino Cafe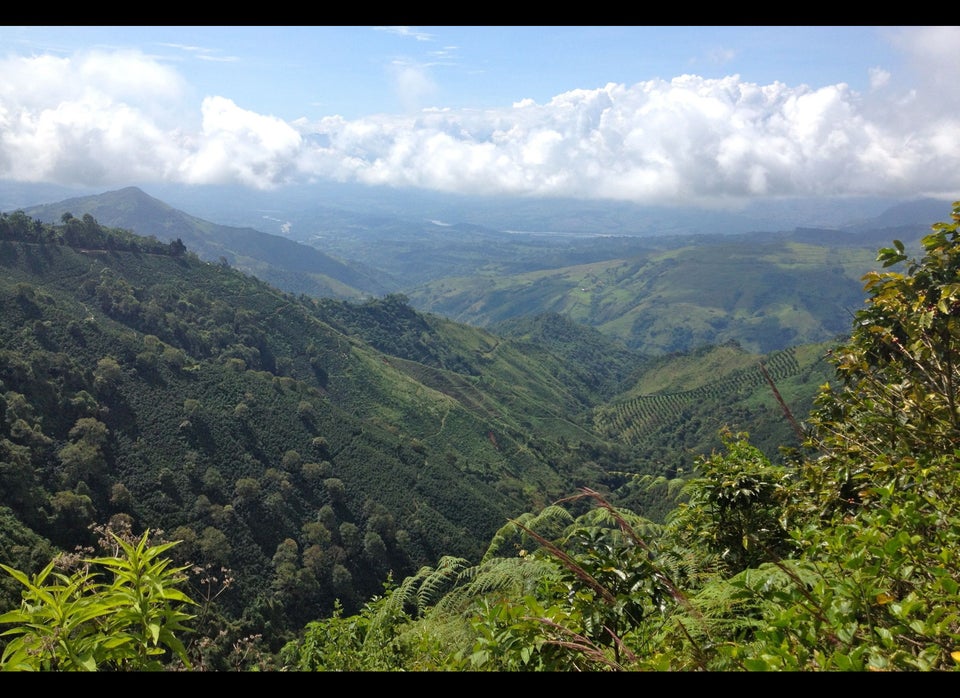 A visit to Santa Barbara Estate
Related