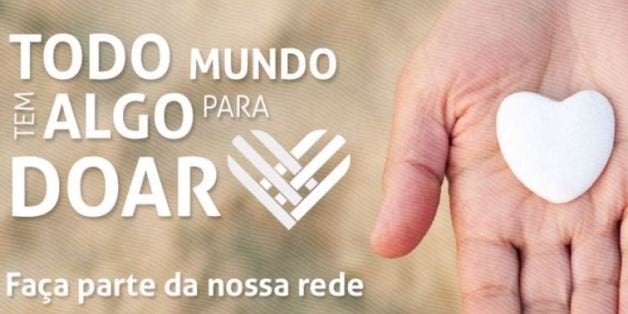 I am no social entrepreneur. Or at least I don't see myself as one. I have never developed something new and with real impact to change the world, nor have I inspired people to do that. But I definitively see myself as a manager, and what I really like doing is picking up on what someone really great has done and increasing its impact and reach. And that is my relation with #GivingTuesday.
I learned about the campaign in 2012, the year it was created, and became really excited by the idea. We promoted the movement in Brazil with a calling and specific focus: as fundraisers, we should not just be thinking about asking for donations, but we should be thinking about promoting philanthropy as part of our culture.
The following year, we wanted to bring the movement officially to Brazil. The fundraisers wanted to promote giving, but there was also interest from many others who wanted to develop a culture of giving in Brazil. We came together, formed a group, and we now have our own movement.
#GivingTuesday Brazil, or what we call #diadedoar in Portuguese, is young and hasn't spread as fast as the original #GivingTuesday.
We don't feel bad about it. We understand that Brazilians have a different reality and culture. We still have to teach our own non-profits about the concept of annual campaigns. We need to promote trust across the non-profit sector. We need to make the media understand that charities are funded by donations (yes - people still don't believe that!).
Even with these challenges, #GivingTuesday is making us come closer. By promoting giving as the cause, instead of promoting one specific cause, we are raising awareness to the non-profit sector and we are working to make each Brazilian understand that they have in their hands the key to a sustainable philanthropic sector.
With #diadedoar, there's a lot to manage, but I am really happy to be part of the change and to be building this movement in Brazil. This is what I do, this is what I am good at; this is what moves me.
This post is part of a series produced by The Huffington Post and the #GivingTuesday Team at 92nd Street Y, to celebrate #GivingTuesday. #GivingTuesday is a global giving movement, and the series (which will feature content throughout November) aims to celebrate how people are giving back around the world. For more information about #GivingTuesday, visit here. And to join the conversation on social media, use the hashtag #GivingTuesday.
Calling all HuffPost superfans!
Sign up for membership to become a founding member and help shape HuffPost's next chapter