I used to love the Christmas season so much; the beautiful twinkly lights, the gentle and lively carols, finding the perfect gift for someone I loved.
And, of course, the traditions.
But something has changed in me in the past four years. The lights have grown dark and the music is no longer lively. I dread picking out gifts, and I pretty much want to bury myself under the covers in my bed until December is over.
2009 was the Christmas When Everything Changed. A 5-year-old boy, hairless from chemotherapy and bloated from steroids, sat on the fireplace with his extended family around him and sang "Jingle Bells." We all cherished every note, every jingle of the bells he held.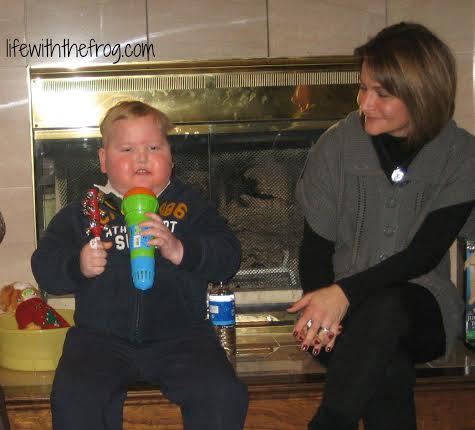 We were told the previous summer that he might not even make it to Christmas. There was a signed DNR sitting on my desk at home, unused as of the holiday season. A sigh of relief that we were able to spend one last Christmas with him.
But it was a hollow feeling as he opened gift after gift that he asked Santa for from his color-coded list and promptly took them back to his room to hide in his closet. Gifts that would never be used.
He is gone now, taken by the cancer beast.
And I am still left with that hollow feeling as I stare at five stockings on the mantle, knowing that one will never be filled again.
Tears well up in my eyes as I unwrap ornament after ornament that bears his name: "Joey." Three Christmases after his death, and I still can't open the box that holds all of the homemade ornaments. Popsicle stick frames around pictures of a round-faced boy with messy hair and a smile showing all his teeth.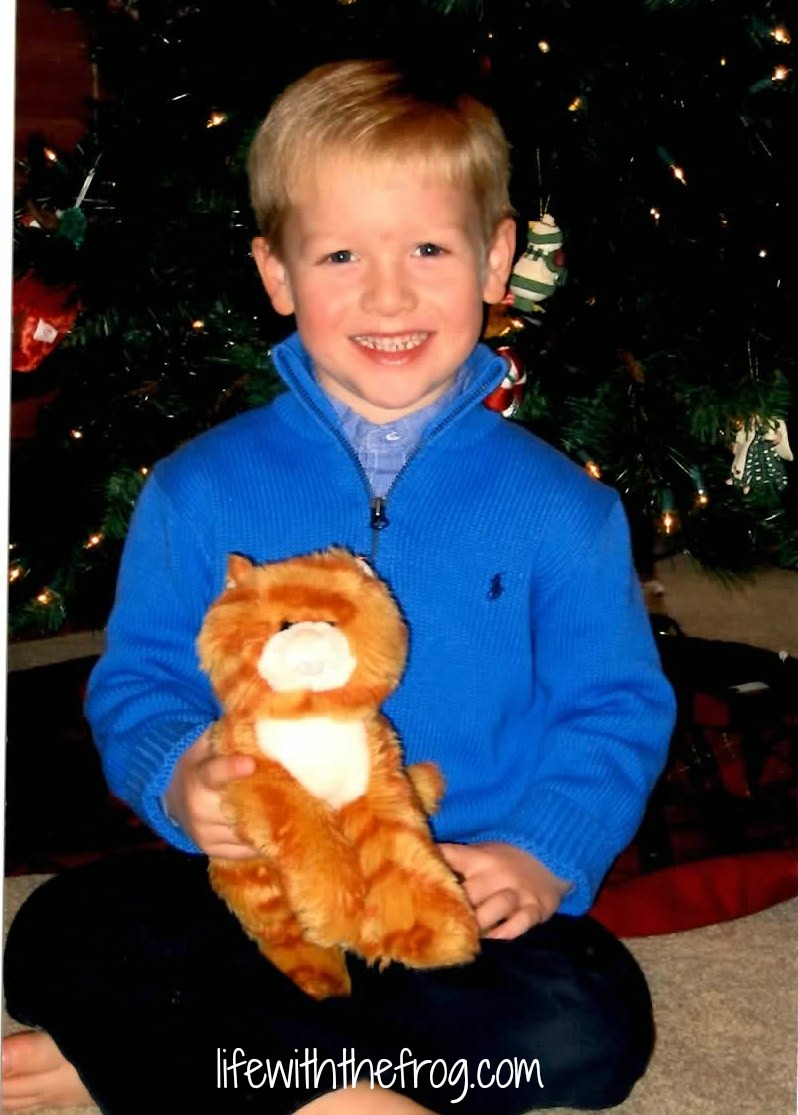 Shopping in the stores and getting asked at each one if I want to donate money for kids with cancer so they can have a chance. The chance my son never had to make it to his 7th birthday on New Year's Eve.
Driving home on the expressway down which I rode in the ambulance with him while he was having his first grand mal seizure, I pull over as I hear an ambulance approaching behind me. I sit in my car and cry, remembering.
Those of us who grieve deeply never get over it. We live our lives with it, we manage it. But during certain times of the year, the management is much harder.
And the grief will swallow us if we're not careful.
So, I choose to look more closely.
Yes, I see five stockings -- including the one that will never be filled -- but I also see the one that wasn't there when Joey was alive. The one into which a sweet toddler will reach deeply, eyes wide with anticipation. Born after his brother's death, a toddler who reminds us so much of the older brother he will never know. An unexpected, joyous blessing.
I see the twinkling lights through the eyes of my sons who, despite the plethora of lights on our drive, excitedly yell "Christmas lights!" each time we see some as if seeing them for the first time again.
I laugh as we belt out "Feliz Navidad," and try to sing all the words, even though none of us knows a lick of Spanish. I want to bottle up the way my 6-year-old says, "Elise Mommydot," and I vow never to correct him.
I swell with pride for my 8-year-old who, after some keen investigative work, figured out the secret of the Elf on the Shelf and volunteers to help me move it each night. He does a better job than me, for I am too weary to bother with it; and he vows not to spill the beans to his younger brothers.
I am thankful for my husband, who makes a date to go Christmas shopping with me because he has the uncanny ability to remember every gift request that has ever been made.
I hear "Oh Holy Night" and get chills as I remember what the season is really all about.
A piece of our joy is gone forever. That will never change. But if I step back and squint at the bigger picture, I can see that through my grief there's happiness to be found in traditions started before Everything Changed.
And room to make new ones.
Even if making the new ones hurts a little.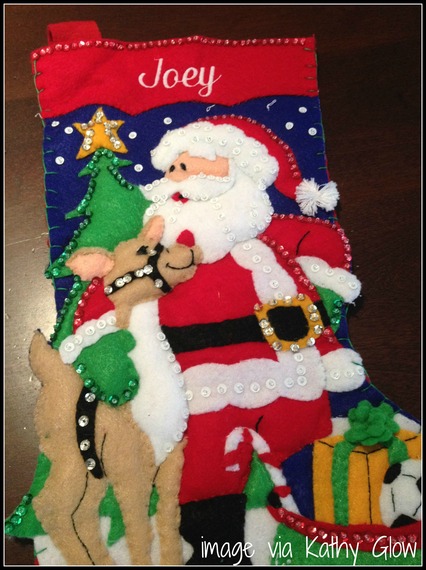 Support HuffPost
A No-B.S. Guide To Life
Related
Popular in the Community