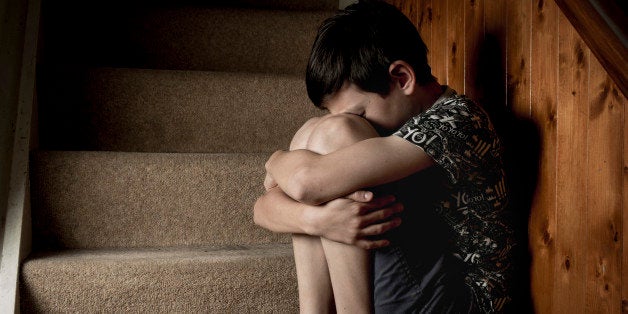 Hope. A future. As a foster parent, you have the potential of bringing a future of hope to a child.
Did you know that many children in foster care have never had a birthday celebrated in their name? Are you aware that hundreds of thousands of foster children have never had a present to open on Christmas day? This reality, alone, makes me sad. To think that a child is sitting in a home, right now, on his birthday, and there is no one who will sing "Happy Birthday" to him, no cake or ice cream party, no presents with his name on it, no one to make him feel special. Every child deserves to have his birthday celebrated. Every child deserves to have "Happy Birthday" sung to him.
I witnessed something like this recently. We had a child in our home, Andrew, who had come from a house of horrors, along with his two other siblings. His mother was a meth addict, his father was never in the picture, and his house had no electricity, no food, no water, no plumbing, no heat, nor no air. Along with this, the entire floor of the house was covered in both dog and human feces. The child was seldom in school, and had never truly been raised by his mother, as she was too often focusing her concerns upon her drug addiction. Andrew had a number of emotional challenges, including suffering from Reactive Attachment Disorder (RAD), a condition in which children have great difficulty in forming healthy attachments with others. Far too many children in foster care are diagnosed with RAD, and they struggle mightily with connecting with others on any type of social level. Children who are diagnosed with R.A.D. also find it very difficult to keep their emotions in control. Andrew was often full of rage, and was openly defiant at times, while at other times was considerate and well mannered. To be sure, we never really knew when Andrew might explode into rage, as many things would trigger his unleashed fury and anger.
Four months after his arrival into our home, Andrew's eleventh birthday rolled over on the calendar. As we do for everybody in our house, we celebrated his birthday in a large way. First, we woke him with breakfast in bed, with all in the house surrounding him, signing "Happy Birthday," with his favorite cereal and a glass of orange juice. I was a little surprised when his older brother and sister told me that they didn't know the words to classic and familiar song. We then gave him a present to open that morning, with the rest following in the afternoon after school, with cake and ice cream. When Kelly placed Andrew's present in front of him, wrapped in colorful and festive wrapping paper, our foster son simply stared down at it, then to us, and then back to the present. "What is it?" he asked. With smiles on their faces, and laughter in their voices, our own children then encouraged him to open it up. Looking down at it with a confused look, Andrew simply sat in his bed, turning the present over and over in his hands. Turning to my wife, the 11 year old said, "I don't know how."
He didn't know how. An eleven year old boy did not know how to open a present. Can you imagine? He had never had a present to open before. Not on his birthday, not on a holiday. No one to tell him how special he was on the day he was born, and how much he mattered on the day that was supposed to be celebrated in his honor.
For this child, the celebration of his birthday meant so very much to him, and will be something he will remember for a long time to come. Indeed, such a simple gesture, the gesture of a birthday celebration, can be a tremendous healing opportunity for a child who has known no love in his life. After all, every child deserves to have "Happy Birthday" sung to him. Every child deserves to have a birthday party in his honor. Every child deserves the chance to blow out candles on his day. Birthdays should be a day of joy and hope for children. Sadly, for many, it is a day that is ignored, a day that is forgotten, and a day that brings sadness and pain.
Every child deserves a birthday cake. Every child deserves to have a present with his name on it. Every child deserves to have hope.
Hope. A future. As a foster parent, you have the potential of bringing a future of hope to a child.
For more on foster children, and foster parenting, buy Dr. John's new book, Faith and Foster Care: How We Impact God's Kingdom.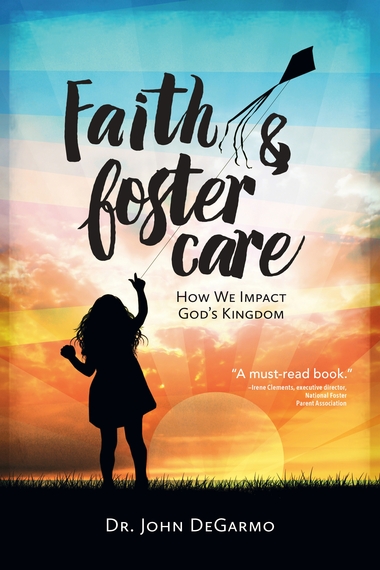 Dr. John DeGarmo has been a foster parent for 13 years, now, and he and his wife have had over 45 children come through their home. He is a speaker and trainer on many topics about the foster care system, and travels around the nation delivering passionate, dynamic, energetic, and informative presentations. Dr. DeGarmo is the author of several foster care books, including the brand new book Faith and Foster Care: How We Impact God's Kingdom, and writes for several publications, including Fostering Families Today magazine. Dr. DeGarmo is the host of the weekly radio program Parent Factors with Dr. John, He can be contacted at drjohndegarmo@gmail, through his Facebook page, Dr. John DeGarmo, or at his website.