WAVERLY, Iowa - Former President Bill Clinton launched a four-day blitz across eastern Iowa at Wartburg College Thursday morning.
The event was the first of nine solo events which the former President will hold in Iowa this weekend as he seeks to boost support for his wife's presidential campaign.
As the Democratic race has tightened, presidential hopeful Hillary Clinton has brought out the big guns; her husband, Bill Clinton.
And with only five days left until caucus night, the former president will focus three of this weekend's nine solo events on college campuses - perhaps in an attempt to soothe the Berning sensation inside many millennials.
But are Bill Clinton's efforts swaying millennial voters toward Hillary?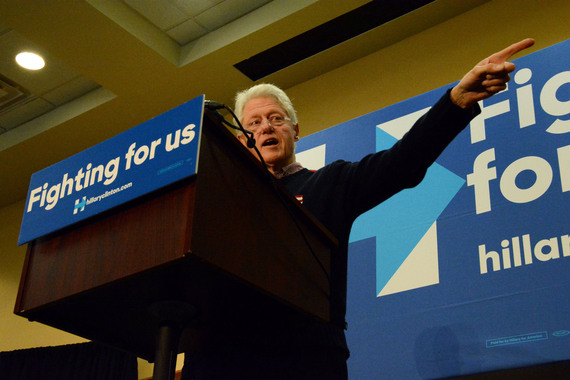 Liz Rucker and Jordan Nash, 21-year-olds of Waverly, were supporters of Bernie Sanders (D-Vermont) before the Wartburg speech. Now, they are undecided.
"I think I was pretty set on Bernie before I came here, now I'm kind of torn between Bernie and Hillary," Rucker said.
Rucker and Nash attended both Republican and Democratic town halls in recent weeks, but said Thursday's Wartburg event was especially interesting. Although Hillary Clinton has received flack from opponents for utilizing Bill Clinton in the race, Rucker and Nash saw the campaign choice as reasonable and effective.
"It's a big advantage for her," Rucker said. "No one else can say they have a previous president campaigning for them. I can see how people who oppose Clinton think that's kind of not fair, but they would do the same if it was them."
Lacee Sleezer, a 21-year-old conservative who attends Wartburg College, agreed with Rucker and Nash.
"I think him coming brings a lot of people that might have not cared enough to come," Sleezer said. "Candidates are one thing, but seeing a former President is way bigger. So I think it's really effective."
For Sleezer, seeing the former president was so effective that she was seriously considering caucusing for Hillary by the end of the event.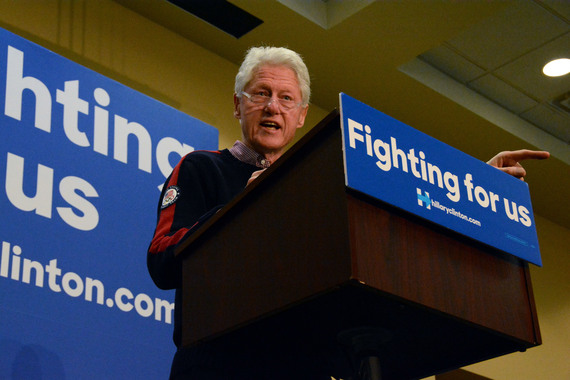 "I come from a very conservative family, so I haven't really thought about voting for Hillary," Sleezer said. "After today, they kind of changed my mind."
But while Rucker, Nash and Sleezer were swayed at least a little by Bill Clinton's campaigning, 18-year-old Trygve Anderson's Berning sensation could not be soothed.
"Having a former president back you is a pretty big deal, especially when it's someone as talented as Bill Clinton," said Anderson, a freshman at Wartburg. "I was definitely impressed, but I plan to caucus for Bernie. I really like where Bernie stands on a lot of issues - but if Bernie doesn't get the democratic nomination, I'm definitely voting for Hillary."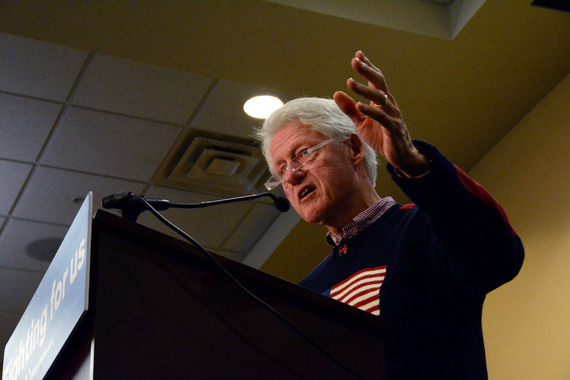 Bill Clinton will also join his wife onstage for three events before Monday, as the couple's daughter, Chelsea Clinton, also campaigns for her mother across Iowa.
Co-reported with Lindsey Gomez
Calling all HuffPost superfans!
Sign up for membership to become a founding member and help shape HuffPost's next chapter