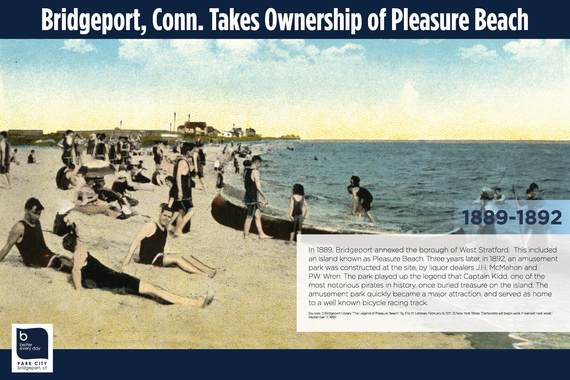 It is hard to believe that we are preparing for a second, exciting season at beautiful Pleasure Beach.
We are building on a successful first season. Last year, we welcomed more than 25,000 people to the spectacular beach which, to me, has the feel of a little piece of Nantucket right here in Bridgeport, Connecticut. This summer, we expect even more kids and families to create great, new memories on sunny days.
I was so proud last year when we reopened Pleasure Beach for the first time in about 20 years. It took a lot of hard work from my staff, but we saw it through. And, it was worth it.
I will never forget the maiden voyages of our two water taxis and then seeing them loaded with smiling families for the short ride to one of Bridgeport's true treasures. I couldn't help but smile when I saw kids building a sandcastle and wondered if it was the first one built on the beach since before they were born.
For 20 years, I have kept a picture on my desk of my two older sons and me playing in the sand at Pleasure Beach. I look back at amazing days of bringing my sons when they were little to those beaches and to go fishing or to just look out onto the beautiful Sound.
It was just as amazing when I was finally able to bring my two younger sons for the first time in their lives.
Last year, I got a crash course in history as we reclaimed the island. I had always known the basics - that President Franklin Delano Roosevelt once gave a speech on the 71-acre barrier island, that for decades it was home to a popular amusement park and that, in the blink of an eye, a bridge fire in 1996 cut off access to Pleasure Beach for a whole generation.
But there was so much more. I learned that the Chicago Cubs played an exhibition game there in 1907 in a ballpark that later burned down. I learned that the circus used to come to the island. And, I learned that Duke Ellington and Frank Sinatra performed there during their heyday.
I've spoken with so many people who remember great days - when kids rode roller coasters and went in circles on wooden horses on that amazing carrousel. People remember lying on blankets on those beaches. I remember walking with my kids with the tide pulling at our ankles.

This year, we are unveiling an historic walking tour that contains great old photos and the entire history of Pleasure Beach. And, the U.S. Army Corps of Engineers has invested $2 million investment in repairing breakwaters off the shoreline.
That's just a fraction of the investment going on around the city.
At Steelpointe Harbor, a 52-acre peninsula off of the Long Island Sound, construction is underway for a new Bass Pro Shop and a Starbucks and Chipotle restaurant.
Once complete, Steelpointe Harbor will serve as a 2 million square foot super regional waterfront, featuring more than 750,000 square feet of retail, restaurants and entertainment, a 12-screen premium theater, two hotels, 1,100 mid-and-high rise residential units, 30,000 square feet of office and a 200-slip full service deep water marina.
So, welcome back and come enjoy everything Pleasure Beach has to offer. After all, Bridgeport is the Park City.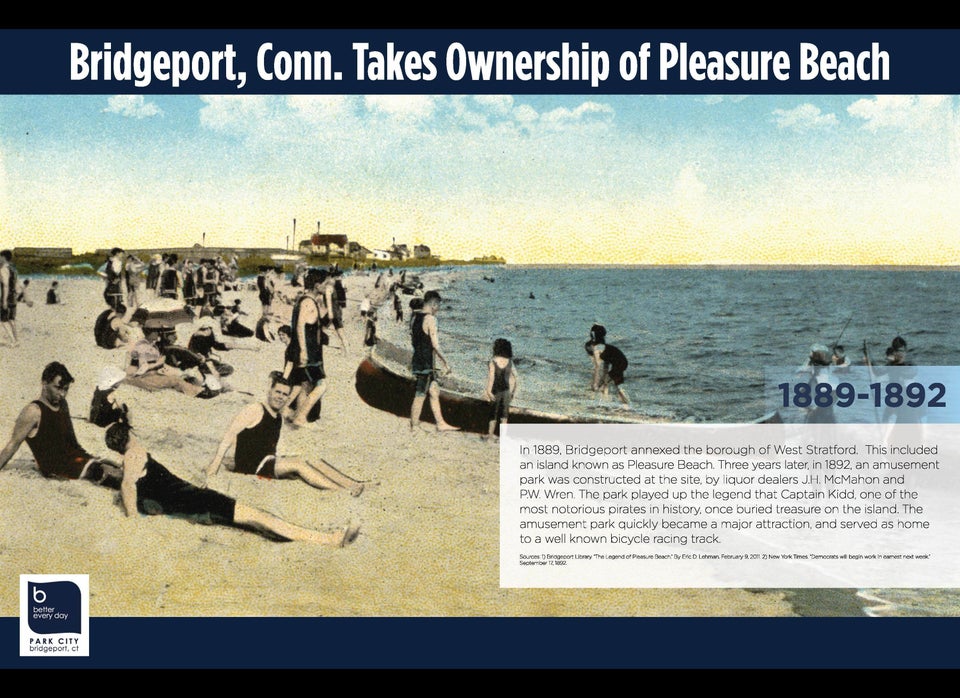 Bridgeport, Conn. Pleasure Beach History