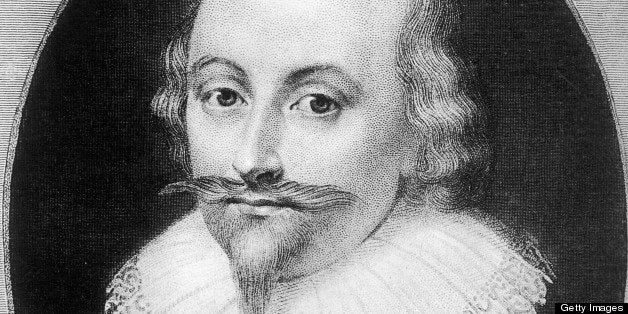 Theater does not begin with the raising of a curtain, nor does it end with that curtain's fall. Those of us who believe in the power of theater and performance experience theater through a variety of spaces, times, positions, and mediums, all of which leave us wanting more. It is this very call that New York Shakespeare Exchange boldly answers with their newest venture: Sonnet Project.
A few days ago, I attended the launch party of the interactive, yearlong Sonnet Project at the Museum of the Moving Image in Astoria, organized by Ross Williams, the Artistic Director of NYSX. The clean, sharp, smart space was the perfect backdrop to a multifaceted evening of events surrounding the release of twelve Shakespearean sonnet videos, each of which was shot in an important New York location. In addition to the videos, we were treated to live sonnet readings by fantastic performers like Cady Huffman (currently performing on Broadway in Lincoln Center Theater's The Nance), who will also star in an upcoming sonnet film.
Those of you who read my column regularly might remember the name New York Shakespeare Exchange from my review of their last show, Island; or To Be or Not To Be. Also, their resident dramaturg, Shane Breaux, made an appearance in my article "What is a Dramaturg." I have been a fan of this company since I saw their The Life and Death of King John two years ago, which introduced me to their smart and dynamic approach to Shakespeare.
It seems natural that a company devoted to making Shakespeare accessible to everyone would come up with an interactive piece like Sonnet Project. Their stated goal is to create "short films of each of Shakespeare's 154 love sonnets with 154 actors in 154 unique locations around the five boroughs, bringing together the classical poetry of the Bard with the urban poetry of New York City."
And if the twelve films I saw are any indication (and I think they are), then NYSX is already well on their way to accomplishing this. Each sonnet has its own cast, location, and unique mood (due to different directors and the unique needs of each piece). It's very exciting to experience Shakespeare's words playing opposite the character of the city itself, and the juxtaposition works beautifully.
Of course, this all fits in with NYSX's larger mission of offering "innovative theatrical programming that explores what happens when contemporary culture is infused with Shakespearean poetry and themes in unexpected ways." They always accomplish this with a wit that I can't help but think Shakespeare would love.
If you're interested in seeing more, and other stated goal of the project is "to reach an audience of 1,000,000 people by April 23, 2014 in celebration of Shakespeare's 450th birthday," then you should go to the Application store on your smartphone and download the free Sonnet Project app. This app will alert you when a new video is posted as well as allow you to watch any and all of the already released sonnet films. So log on, download, watch, and help NYSX bring Shakesy back.