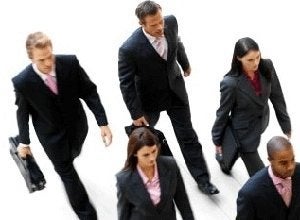 I learned early on that achieving goals -- either as an individual or a community -- begins with three essential ingredients: access to the skills that engender success, a willingness to work hard and try new things, and the stubborn determination to pick yourself back up when things don't go exactly according to plan.
My grandparents were European immigrants who built a fruit stand into New Jersey's first Italian-owned bank. My father was the first person in our family to attend college, and an entrepreneur who broke new ground in housing development, railroads, and shipping. Both my mother and grandmother were career classroom teachers. The wisdom of their collective experience has guided every step of my own journey -- as a mother, educator, businesswoman and mentor.
After graduating from college, my first job was as a $12,000/year media planner. I worked hard and was promoted before going on to help lead a global consumer products firm, and earning my MBA from Columbia University. When I got married and had my son Arthur, I thought everything was perfect, but then everything changed.
In a matter of months, I was a single mom mired in debt, my father's health was failing, and the 42 room inn that my parents operated was struggling for survival. I moved back home, but drawing on the lessons of my parents and grandparents, was able to help return the business to profitability in less than three years.
Following the loss of my father and the birth of my daughter Taylor, I chose to relocate to San Francisco. In San Francisco, I found a city that shared my values and reflected my experience: celebrating diversity, promoting strong neighborhoods, and embracing the entrepreneurial spirit.
In 1996, after an instructive foray into the restaurant business, I plunged headlong into the traditionally male-dominated world of venture capital. With a beginning investment of $50,000 that was pieced together from savings and personal debt, I built a $200 million fund -- supporting more than 60 Bay Area companies (in technology, retail, financial services and other sectors), creating thousands of jobs, and weathering the dot com bust by nurturing strong ideas into sustainable business models with long term value.
As a university teacher, a member of the Bay Area Board of the Network for Teaching Entrepreneurship, a Board Member of the New Schools Venture Fund, and an Advisory Board Member of the San Francisco Schools Alliance, I've also spent much of the last decade working to apply these same entrepreneurial principles to the cause of education reform, and leading cutting-edge efforts to transform public schools in underserved communities throughout San Francisco. I know the difference a teacher and mentor can make in a child's life first hand. And I've seen what's possible when we ignore the "conventional wisdom," and engage parents, teachers, entrepreneurs and mentors in the cause of raising our students' sights and transforming schools into incubators for academic innovation.
Today, San Francisco is widely recognized as the greenest city in North America, an international tourist destination, a hub of online innovation and biotechnology research, and one of the world's leading financial centers.
However, like many communities across this country, we are now struggling to overcome both the effects of the "Great Recession," and a variety of systemic problems that preceded it.
As a result, more than 100,000 San Franciscans commute out of the city every day for work, and there are more than 13 million square feet of vacant office space in our city. Just about half of our public school students graduate on time and many schools lack access to basic technology. And already despite deep cuts to city services, San Francisco's budget deficit is expected to soar over the next two years -- a fact that could have profound consequences on the city's quality of life and overall economic competitiveness.
I simply refuse to accept job loss, draconian budget cuts and declining public schools as the "new normal." I know we can do better. But we need to find the determination to pick ourselves up and try a new approach to city government first.
That's what entrepreneurs and innovators do.
And that's why I am running for Mayor of San Francisco.
I hope you'll visit my website to learn more about our grassroots campaign to put San Francisco back on track.