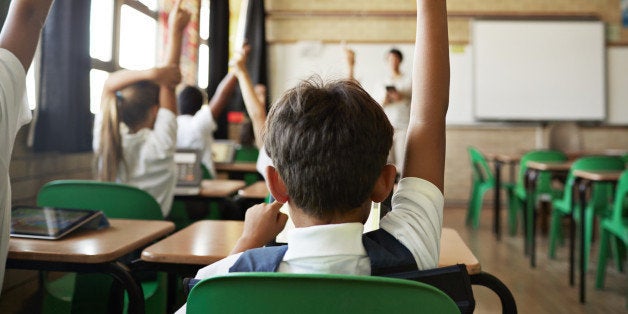 Two weeks ago we witnessed the aftermath of the horrific massacres in Paris and Beirut. We also watched and participated in the heartfelt thoughts and gestures of kindness that wrapped those cities even from an ocean away. But along with the solidarity of many we watch retaliatory air strikes against Isis, and at the same time we watch anger against muslims with no affiliation to terrorism build around our world. In the classroom we begin to observe the trickle down affect of how quickly these prejudices and stereotypes against 'the other' develop among our students. What if we, as educators, could prevent these intolerances by bringing 'the refugee' directly into our classrooms?
As educators, we can bring important teachable moments of the world into our learning spaces, through multimedia such as video, photography, and audio narratives. When we create a platform that enables youth refugees to be seen and heard we enable our students to make not only a tangible connection to the crisis but also to the commonalities they share with their peers. Generation Human Rights recently created a video which focuses on youth refugees arriving to Lesbos, Greece. A teenager from Iraq, got out of the raft, and shared that he would like to be an engineer. He had only a few items with him, and one was a selfie-stick. When I shared this with students they felt like they knew him, they understood him, and that given the chance they would like to hang out with him. They felt they too, having to choose only a few items to pack, would have brought their selfie-sticks to document their voyage. Many of my students then asked how they could help him study to be an engineer and get settled in a new country. A discussion about activism organically began in our classroom.
My personal mission to develop curriculum and education programs that center around the core of personal stories of youth experiencing crisis began in 2003. At the time American troops were in Iraq and the airwaves were filled with gruesome details of war and battles. Sitting in a classroom chair, with my NYC second graders grouped cross-legged around me on the rug, many of which had parents deployed in Iraq, I asked:
"What country have you been hearing about that begins with the letter 'I'?"
"IRAQ!!" they all shouted immediately and become very animated. Then my class of sweet second graders basically went rogue:
"They are terrible!" "They kill people!" "They want to murder us!! We have to kill them first!!!" "We can't let them get here!"
"I see," I said: "-and what about the children in Iraq?"
In matter-of-fact unison, they simultaneously affirmed: "There ARE NO CHILDREN IN IRAQ."
"Oh?" I queried, "-and why do you think there are no children in Iraq?"
"BECAUSE WE DON'T SEE THEM," they answered.
As educators, let's fill our classrooms with stories of refugees in the current crisis using articles, photographs, and videos. Let's make sure our students can SEE the refugees and HEAR their stories. We can create a space where their stories can be heard, solutions can be debated, and fears can be shared. Let's guide our students in navigating difficult information, and identifying fact from fiction. Perhaps one of our students will one day become a great advocate or diplomat for refugees. Perhaps the seed was planted when this student heard about the selfie-stick coming off the raft in Lesbos in the hands of an optimistic teenage boy from Iraq.
Calling all HuffPost superfans!
Sign up for membership to become a founding member and help shape HuffPost's next chapter