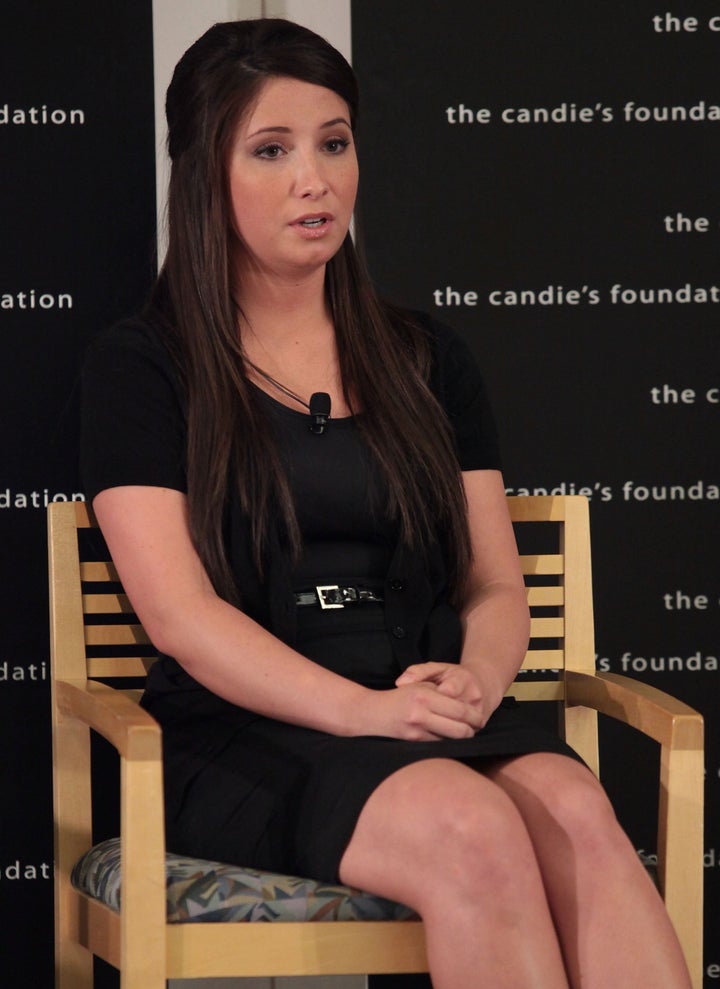 "I'm not the first mom to participate on 'Dancing With the Stars'...and like those who came before me, I want to set a good example for all of the amazing moms out there," she told Radaronline.com. "Yes, we can balance work and family, and we can also take on a new and exciting challenge."
Bristol, 19, shares custody of son Tripp with Levi Johnston. She told Radar that Tripp will be moving to LA with her while she films.
"I'm excited! It feels great to step outside of my comfort zone and take on a new challenge," she said.
And her mom is supportive.
"She's always been my No. 1 fan," Bristol told Us Weekly. "Of course, she'll be down here [cheering me on]."
Bristol added that her costume will be the "most conservative" of the bunch because "That's how I am and that's how I want to dress."