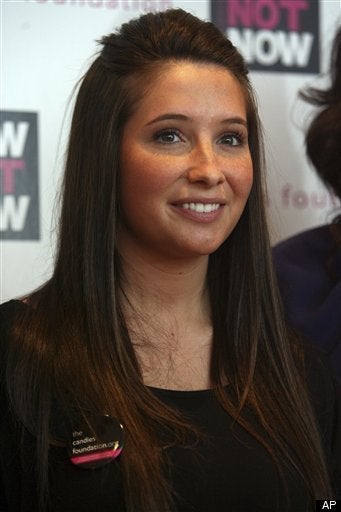 Bristol Palin has signed with a speakers bureau for a tidy sum of between $15,000 and $30,000 per speech, RadarOnline reports.
[UPDATE: Palin family attorney Thomas Van Flein confirmed with the AP that Bristol Palin has signed a deal with the bureau and that is indeed her fee range, but said the cost may be adjusted based on her target audience and the preparation required for a particular speaking engagement.]
Palin is indeed listed as "NOW AVAILABLE FOR SPECIAL APPEARANCES" at Single Source Speakers, although the company website does not disclose her speaking fee. A call to SSS founder Ron Miller wasn't immediately returned, but here's Palin's capsule biography:
Bristol Palin, Sarah Palin's oldest daughter, took the country by storm practically overnight when she was introduced to Americans during the 2008 presidential campaign. Her teen pregnancy and the birth of her son Tripp, resulted in millions of Americans discussing the issues surrounding teen pregnancy. Bristol has since gone on to become a Teen Ambassador for the Candie's Foundation, and speaks about pregnancy prevention, abstinence, faith and life. She recently appeared on the ABC drama "The Secret Life of the American Teenager" and is working on her first book.
Palin's listed programs include "Abstinence," "Conference," "Fundraiser," "Pro-Life," "Special Event/Holiday," "Women's," and "Youth" -- She also looks to be the relatively new bureau's highest-profile speaker to date, except perhaps for Drew Brees.
Popular in the Community