Bristol Palin, Alaska's former first daughter turned single mother advocate appears in the July issue of Harper's Bazaar, modeling gowns by Carolina Herrera, Lanvin, Isaac Mizrahi, and Michael Kors. She poses with her son Tripp in a tea party-themed spread. No word yet on whether the setting was a tribute to the political movement, or just a sweet reference to Alice In Wonderland. What do you think?
The issue hits newsstands June 1st. Scroll down for interview excerpts and photos by Danielle Levitt.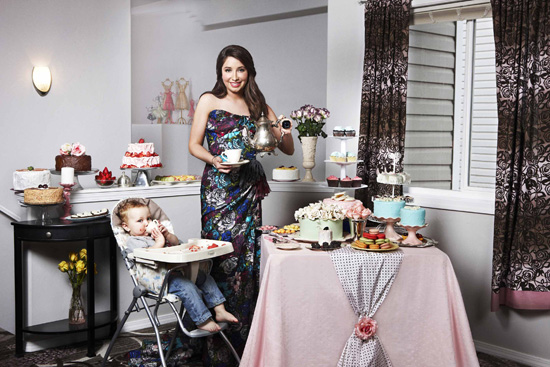 On being pregnant during the 2008 presidential campaign:
"It's not like we all sat down and were like, 'Alright, here's the birds and the bees.' Truly, my parents just assumed that I wasn't doing anything. And it was a shock for us all."
"It was kind of humiliating. . .Great, I'm 17 years old, I'm 40 pounds overweight with a big belly on me, all my friends are at school watching this on the news. This kind of sucks."
On taking responsibility as a working single mother (Bristol works as a medical assistant, serves as an ambassador for Candie's foundation, and fully supports herself and her baby):
"I'm on my own. I'm really proud of it. I'm a hard worker." "I don't have time for friends or anything like that. It's just like, Right, crap, there is a hockey game tonight that I want to go to but I can't. Or, I do have to go to work today, because I've got bills to pay."
On dating:
Bristol is not seeing anyone at the moment: "I'm in no rush. One day I'll find a nice guy."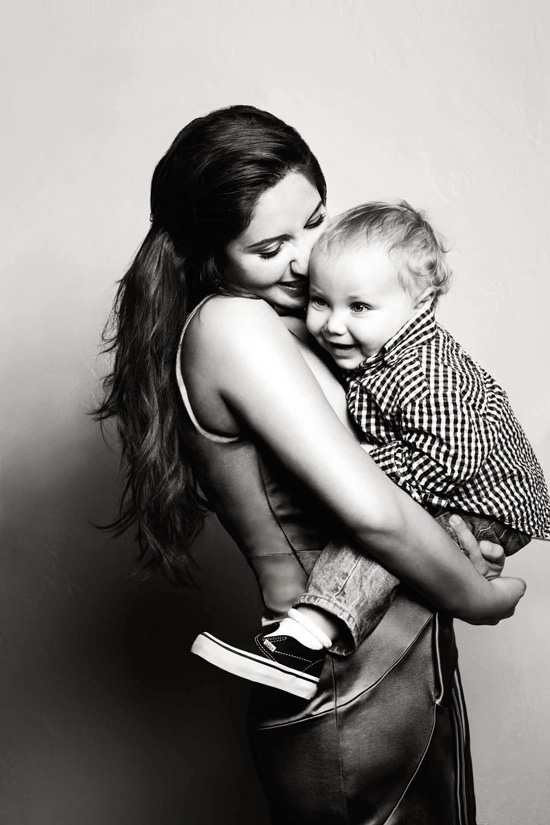 On her son, Tripp:
"I thought I would be somewhere warm at college with my friends, but that was definitely not possible with having Tripp. I love my baby more than anything. He's like a Gerber baby. He's the cutest baby in the whole world...I just want Tripp to be happy and healthy."
Sarah Palin on her daughter, Bristol:
"We're very proud of her for taking responsibility. It's not an easy road, but it's the right road. Decisions were made, and we can't unwind those decisions. Consequences are being dealt with. I'm sincerely proud of her."