 Britain has survived many wars, the reign of King Edward II and the end of the Spice Girls. Now, British government officials want the world to know that in the event of a zombie apocalypse, they've got it covered.
In the event of an apocalyptic incident (eg zombies), any plans to rebuild and return England to its pre-attack glory would be led by the Cabinet Office, and thus any pre-planning activity would also taken place there. The Ministry of Defence's role in any such event would be to provide military support to the civil authorities, not take the lead. Consequently, the Ministry of Defence holds no information on this matter.
In June 2011, the Bristol City Council detailed specific plans on how to prepare for a zombie attack following a separate Freedom of Information request, according to the Guardian. The "top secret" document detailed four alert states based on the spread of zombie infection. In addition, it designated the most at-risk towns, suggested following television and radio broadcasts to avoid "widespread panic"; and detailed the correct zombie-killing procedure ("Fully disconnect the brain-stem from the body through either blunt force or full head removal").
The CDC has used the platform to educate and engage the public on all hazards preparedness. "If you are generally well equipped to deal with a zombie apocalypse you will be prepared for a hurricane, pandemic, earthquake, or terrorist attack," Dr. Ali Khan, director for the Office of Public Health Preparedness and Response, said.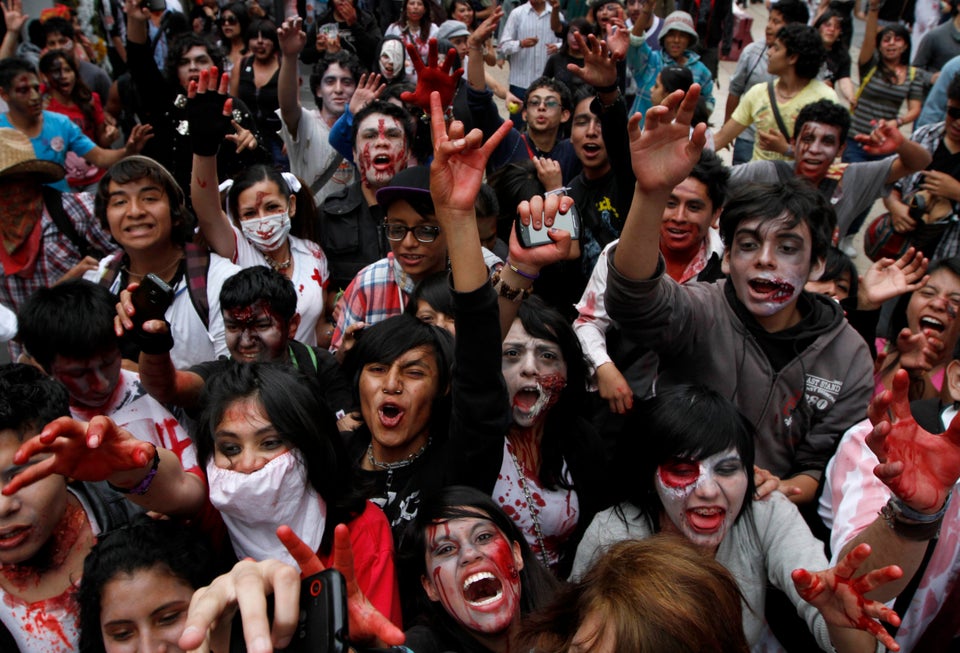 Zombie Walks Around the World
Popular in the Community