This delightfully British nativity scene takes the fruitcake.
A British baker has fashioned a little town of Bethlehem completely out of fruitcake ― using about 44 pounds of butter, 110 pounds of marzipan and 1 gallon of whisky in the process.
Master baker Lynn Nolan, from the village of Youlgrave, told HuffPost the miniature marvel took her about six months to complete. Her goal was to help raise funds for a local school, the Youlgrave Church of England Primary School.
"I made the village of Bethlehem cake to raise money for a new playground," Nolan wrote in an email.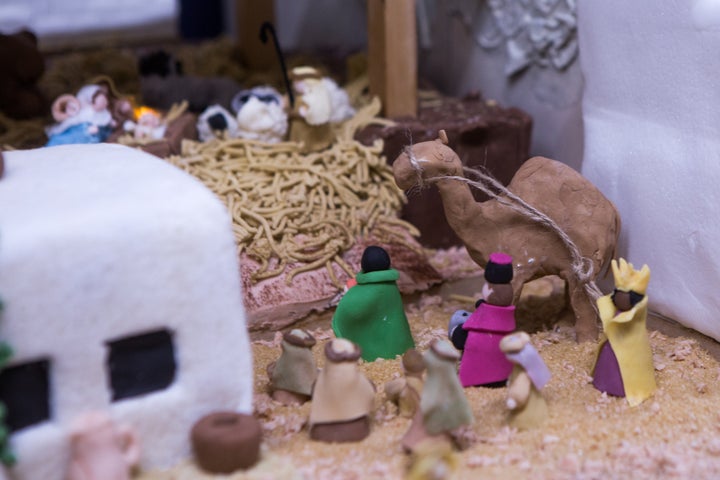 The end product is 6 feet long and 3 feet wide. Though tiny, this little Bethlehem is full of marvelous details. There's a lively market scene, where marzipan vendors sell spices, fish, meat and produce.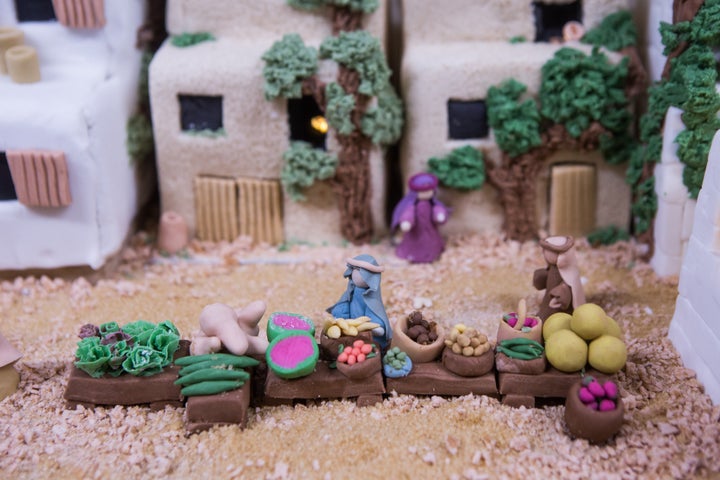 In a stable near the center of the display, a tiny Mary and Jesus, surrounded by cows and sheep, look tenderly at a baby Jesus. Shepherds and three wise men are nearby, waiting to approach the baby.
Nolan has also hidden LED lights throughout the cake, which allows the windows in this Bethlehem to glow.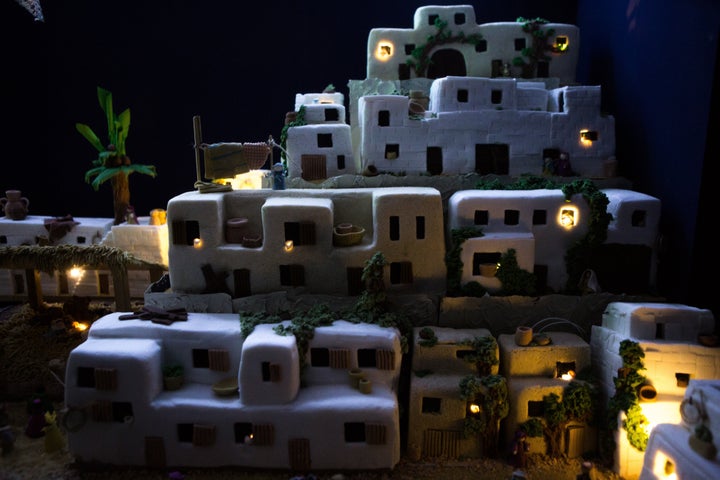 In the past, Nolan has made replicas of her village of Youlgrave for charity.
See more photos of Nolan's creation below.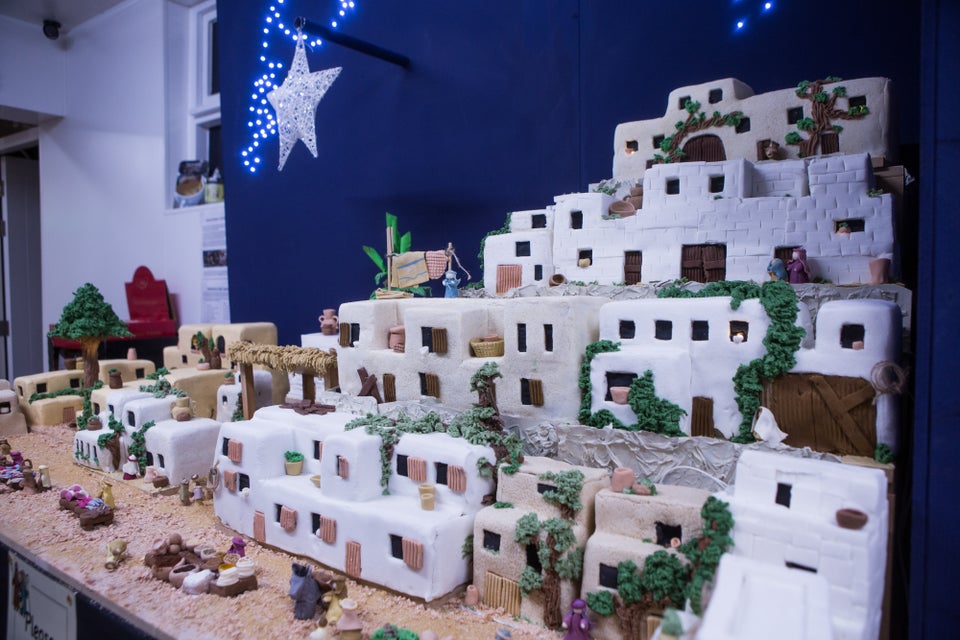 UK Baker Cooks Up Miniature Bethlehem With Nativity