Ruth Brill's emergence as a young, female choreographer is well timed. In recent years, the lack of women making ballets has generated intense debate in the dance world, alongside a movement to actively promote female choreographers and dismantle the barriers they face.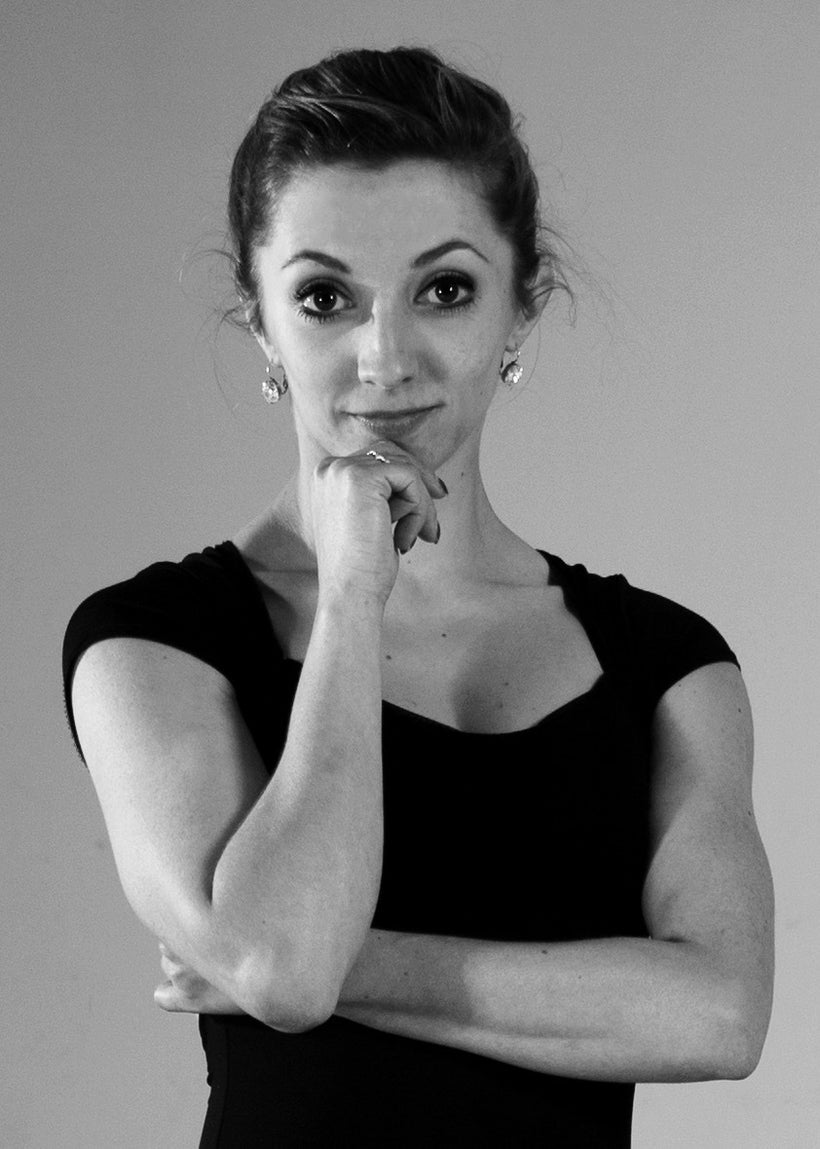 It's an issue the 29-year-old Brill acknowledges, and one that she says adds fuel to her creative fire. But it doesn't define her as a choreographer — a calling she says she was drawn to since she was an artsy and hyperactive schoolgirl in her native Kent.
"The focus on female choreographers really fires me up and makes me want to pursue things even more," she said in an interview. "But the truth is I've always loved choreography. If I can help address the gender imbalance by doing what it is that I want to do, then brilliant."
A first artist and choreographer at Birmingham Royal Ballet (BRB), Brill previously danced with English National Ballet for five years after graduating from the company's school. Attracted by BRB's broad range of repertory and the opportunity to work with artistic director David Bintley — himself a choreographer — she has created three works on the company, including her first commission, Arcadia, which premiered this year.
Recently I had the chance to chat with Brill ahead of Arcadia's London premiere at Sadler's Wells in early November. Following is a summary of our conversation about her newest work, what inspires her and what it takes to succeed as a choreographer who just happens to be woman.
How did you discover your passion for choreography?
Ever since I was a child, I was creating full pieces at home with my parents. My school did choreographic competitions every other year and I always loved it. I'd spend months on end with my dad searching for music and entered every category of choreography possible. Even at my all-girls grammar school, I choreographed performances for students with all levels of dancing ability. As a professional, a key moment was my first choreographic workshop at BRB. I wanted to do the dancer thing first — I had to do that for myself. But now I feel like I've done it, and though there are still many roles I'd love to dance, it's the other side that really excites me now.
Who are your main choreographic influences?
One of the main draws at BRB was David Bintley. I was drawn to the company's repertory and the range of choreography he's done. As a dancer and choreographer, one of my strengths is versatility, so I enjoy both watching and creating choreography that pushes dancers. Jessica Lang created a piece for us at BRB, which was also inspiring. From young age, I got to work with Cathy Marston at London Children's Ballet. I've followed her career and she's been an inspiration to me because she's danced, directed and choreographed such a range of work. As choreographer, it's all about the process and building relationships with people. I can easily say I love this work or that work, but it's ultimately about building one-on-one connections and how someone works in the studio. That's what makes a choreographer inspiring: the ability to make people believe in the work you're making.
Tell me about your creative process for Arcadia.
All my choreography starts with the music. David Bintley gave me the score for Arcadia by saxophonist John Harle. It was quite challenging as it's very different from anything else I've created for BRB. What struck me immediately was how atmospheric the score was: it conjured an other-world.
'Arcadia' refers to the kingdom of the Greek god Pan, but while the story draws inspiration from the myth, it's not a literal telling. Pan is half man and half animal, and this dual nature hit a chord with me. I also felt there was a real connection between Pan and the soprano saxophone: it makes this haunting, otherworldy sound that's not quite human.
It was the opening scene that came to me first: I imagined this channel of light; it was a real vision. The scene focuses on Pan's pursuits of three nymphs, who all reject him. I choreographed it in a workshop and then David commissioned a full-length piece.
Another key point in the process was when I found my designer, Atena Ameri. I had ideas, but the job of a designer is to take ideas further — to a place you wouldn't go on your own. I worked with my lighting designer, Peter Teigen, from early point as well. The dancers were also influential: I immediately knew who I wanted, which is a great advantage of working with a company I know so well. But there are different casts, and though I always have a clear vision of where I want to go or the mood or structure I want to create, I also want each dancer to take ownership of their part.
You're working as a female choreographer in what's still mostly a man's world. What's contributed to your success?
For me, opportunity has been key. I don't think I've experienced positive or negative discrimination because I'm a woman, especially at BRB. Choreography is very important in the company and every year, we try to make time in our busy schedule for our in-house choreographer's workshop. Everyone is welcome to create.
Ensuring there are adequate opportunities is critical — so when someone comes along who has the talent and skills to choreograph, whether they're male or female, they have a chance to create something. In traditional ballet companies, women may have less time and opportunity to choreograph because there are more female roles in big ballets, so they tend to be busier with corps work and rehearsal.
That said, I'm aware that there are significant and continuing imbalances that need to be addressed on many levels. Personally speaking, opportunity has been everything because I don't have the fear of failure or standing out that perhaps other women have. From a young age, many girls are told "be careful" and "don't do that," whereas with boys, it's like "go on, go for it!" I'm fortunate in that I don't have these fears. I went to an all-girls school growing up and simply didn't see a glass ceiling — I was surrounded by pioneering, ambitious, young women who wanted to achieve. My mindset is I'd rather have a go and fail, than not have a go at all.
What character traits and skills does it take to be a good choreographer?
You need to have the desire to create movement; to communicate with an audience. You need to be able to work with and motivate a group of people and build relationships with them, so you can push an idea as far as it can go. You need to keep everyone on the same side — we're all trying to create something together.
You also need to be disciplined and organized — the same skills required to be a dancer. It's about meeting deadlines at the end of the day, and you can't leave it to the last minute because dancers won't feel sufficiently prepared. As a dancer, I know how it feels, and I'm always trying to read the room and be responsive to the mood on a particular day.
You need vision, focus and confidence. There are days when I'm like, why did I get this opportunity? Can I do it? And I always quickly came back to the idea that someone gave me this opportunity and it's a risk for them, too. They have faith in me, so I also need to have faith in me.
Does your identity or experience as a woman inform your work — either artistically or in terms of how you work with dancers?
It must. A choreographer needs to be able to multitask: you're creating steps, you're gauging the room, you're thinking about where you need to get, you're reading people, you're controlling the room while communicating with all your collaborators. You really are juggling while having a strong aim that you need to stay focused on. This is not an exclusively female trait, but it's one that's often associated with women.
Artistically, usually the music comes first, but I'm sure I am influenced by my personal journey. In Arcadia, it so happens that the main character is a man, but there is also a strong female character who comes and uplifts him in his confusion and frustration and makes him a better man. She wakes him up to the fact that he has to respect and connect with his people to build a happier society. Same goes for women: it's not just about lusting after them and pursuing them, it's about respecting and connecting with him. Women aren't just these objects of desire or beautiful muses with no backbone, as they so often are portrayed in ballets. That's something I feel passionate about.
You mentioned the fear of standing out that some women have. Some argue that the corps de ballet experience reinforces this trait through its extreme emphasis on blending in. Do you think there are aspects of the typical ballerina experience that can also be helpful as a choreographer?
Definitely. From the moment you join a company, you're a swan, one of many: one voice, one breath, one wing. The focus isn't on how wonderful I am as an individual — it's on teamwork. It's such a satisfying feeling, actually. When I'm creating, I'm aware of the group. In the corps, you need to be strong and resilient as a group with an aim in mind — a place you want to get to. Creating work is exactly the same.
Birmingham Royal Ballet will perform Arcadia, 'Le Baiser de la fée and Still Life at the Penguin Café at Sadler's Wells November 3 and 4. For information and tickets, visit www.sadlerswells.com.
Calling all HuffPost superfans!
Sign up for membership to become a founding member and help shape HuffPost's next chapter
This post was published on the now-closed HuffPost Contributor platform. Contributors control their own work and posted freely to our site. If you need to flag this entry as abusive,
send us an email
.