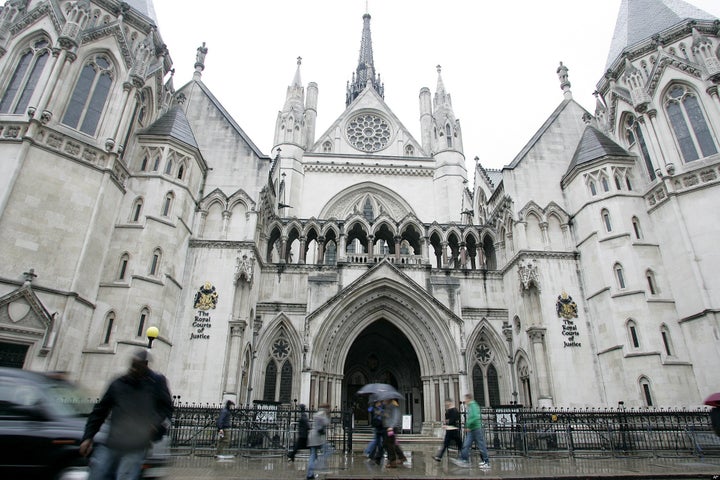 By Al Webb
Religion News Service
LONDON (RNS) A top British judge has ruled that Christian beliefs have no standing under secular law because they lack evidence and cannot be proven.
Lord Justice John Grant McKenzie Laws made the declaration on Thursday (April 29) in throwing out a defamation suit by Christian relationship counselor who refused to offer sex therapy to gay couples.
Gary McFarlane protested that he was fired because offering sex therapy to same-gender couples violates his Christian principles.
But Laws said "religious faith is necessarily subjective, being incommunicable by any kind of proof or evidence." He added that to use the law to protect "a position held purely on religious grounds cannot therefore be justified."
No religious belief, said the judge, can be protected under the law "however long its tradition, however rich its culture."
Laws also dismissed as "misplaced" and "mistaken" former archbishop of Canterbury George Carey's warning that a wave of discrimination against Christians threatens "civil war" in Britain.
Carey described the High Court ruling as "deeply worrying," heralding "a 'secular state' rather than a 'neutral' one."
Former Anglican bishop of Rochester Michael Nazir-Ali wrote in The Daily Telegraph newspaper in London that Laws' ruling had "driven a coach and horses" through the ages-old ties between Christianity and British law.
But Terry Sanderson, president of the National Secular Society in Britain, applauded the judgment as a defeat for "fundamentalism," adding that "the law must be clear, that anti-discrimination laws exist to protect people, not beliefs."
Popular in the Community