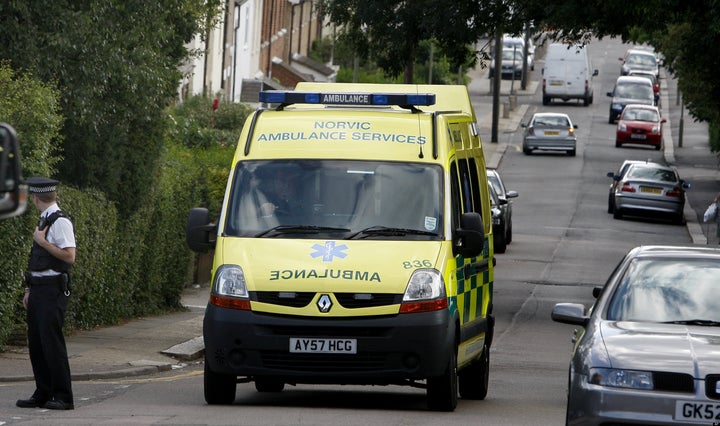 Karl Harris, a British paramedic, allegedly refused to help a dying man, telling his trainee colleague there was "no point", a British court has been told.
The victim, 420-lb Keith Baker, who lived alone in Brighton, England, had phoned emergency services after experiencing trouble breathing.
Unbeknown to Harris and his colleague, trainee paramedic Ben Stokes, the phone operator stayed on the line after the ambulance service arrived. The call was recorded and played in court during prosecution of Harris.
In the call Harris and Stokes are heard arriving. Minutes later, a loud thump is heard as Baker fell to the floor, suffering from a cardiopulmonary arrest. According to lawyers in the case, Harris then told Stokes, "He's dead. There's no point (in resuscitating him). I've seen this before. It's not a viable resuscitation. Don't bother."
Harris later called police and told them that the victim had been dead when the paramedics arrived. "There's not a lot we can do really," he told police, claiming the victim could not be moved due to his weight and the position in which he fell.
Richard Barton, the prosecutor in the case, told jurors in his opening remarks. "Karl Harris didn't act in accordance with his experience and qualifications, and omitted to resuscitate a patient whom he ought to have tried to resuscitate."
"In order to cover up his omissions, he told lies to the police officers. He repeated those lies to his bosses and he went on to falsify paperwork."
Medical evidence suggests that Baker would not have survived, but Barton added that paramedic rules say "vigorous resuscitation attempts must be undertaken whenever there is a chance of survival, however remote." Harris could not have accurately known Baker's chances of survival, argued Barton.
REAL LIFE. REAL NEWS. REAL VOICES.
Help us tell more of the stories that matter from voices that too often remain unheard.