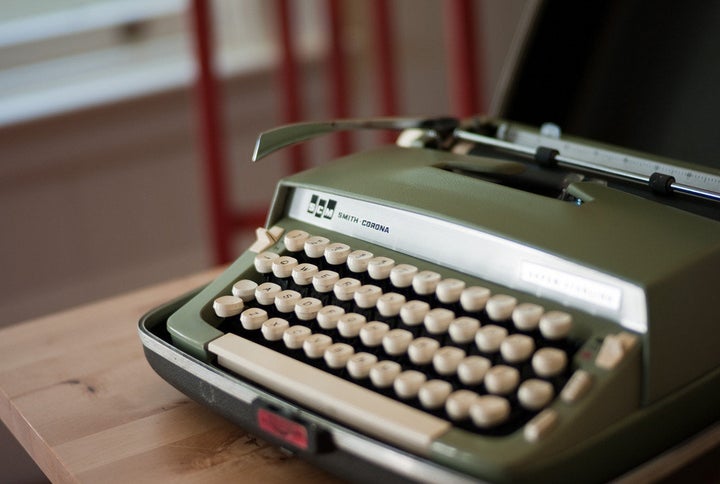 The Internet perpetuates the illusion that we can quickly and easily understand one another on a global scale without ever having to leave our office chairs. And yet, when it comes to art, so much still comes down to local knowledge. As much as I had read the major figures in contemporary British poetry as an undergraduate, it was not until I relocated to London in 2011 that I really began to appreciate the richness and diversity of the UK poetry scene.
While we Americans have always maintained a fascination with the literary work of our overseas cousins, our appreciation of living British poets has been all but eclipsed by the planetary fame of a few names like Seamus Heaney. However, there are many wonderful, quirky, characterful writers whose reputations have not yet transcended national borders, and yet whose work is no less worth reading (and re-reading). What follows is a taste. Some have published, many have won awards, a few are just becoming known on this side of the pond. Each has something wonderful to offer to lovers of poetry.
Former theology scholar Mark Burnhope explores the mundane through the mythical, wrangling Biblical figures and the likes of Pinocchio and Quasimodo into compressed narratives, melancholy antics, and spectacular near-misses. An activist for the rights of the disabled and a deeply introspective thinker, Burnhope's anger and disillusionment is offset with ironic joy and anarchic humour. The poem "Twelve Steps Toward Better Despair" ends with the admonition: "Go fearlessly."
Environmentalist poet Isabel Galleymore is coming to light in the UK, thanks to numerous prominent publications and awards. Often focused intently on a particular creature, with the exactitude of Carl Linnaeus and the delight of Gerald Durrell, Galleymore's reverse anthropomorphism carries on a long tradition of bringing the everyday exotic to life. Yet such poems are far from benevolent, often betraying a more sinister undertow, "a flickering of human speech that was sucked / into their six-legged bodies along with your blood."
Andrew Philip's alter-ego MacAdam, like Seamus Heaney's historical Sweeney, strays deliciously far from the ordinary world. But Philip's man, his own invention, plumbs the depths of metaphysics and tanks down Red Bull. Rapturous even in grief, whimsical at the depths of philosophical quandary, Philip promises fans more of this other-self's antics in his second full-length collection, forthcoming in spring 2013 from his publisher Salt, entitled The North End of the Possible.
Martha Sprackland is the daughter of acclaimed British poet Jean Sprackland, and a powerful literary force in her own right. Twice named Foyle Young Poet of the Year in her teens, Martha brings a keen eye and light, at times whimsical touch, to everyday subjects. In "Biro" (a ubiquitous make of British pen), the speaker progresses from playtime moments ("drew myself a room and lived there") to the "pale canvas of your breasts / white and shining in the / light from the telly," finally shrugging when the "canvass" eventually showers off, "watch[ing] the images slide off your body / and scrabble sadly into the plughole."
Paul Stephenson is another poet who has been winning national awards and publishing widely in journals. Paul's work is often highly experimental, pushing the boundaries of forms received and invented. His Ekphrastic poem "Womb", following a drawing of a foetus in the womb by Leonardo da Vinci, makes startling use of both diaphoric metaphor and list-making: "Chestnut, oyster, ministry, pod, / bunker, shelter, kiosk, vault; / ingot, conker, pearl, soldier, / pea, secret, newspaper, passenger." Other, more personal poems, tease out the liminal awkwardness of adolescence. Using words as footholds, Paul's poems stride confidently into thrilling, uncharted terrain.
Several of the poets mentioned here will also be published this summer in a special feature on British poetry I have edited for Silk Road Review (Pacific University, Oregon, 2013). Yet in every case, for each poet I mention here, dozens more leap to mind. These are the energetic, determined and dazzlingly talented few I thought fit to mention for now. Stretching from London to Edinburgh, spanning theology and makeshift graffiti, my hope is that you will seek these poems out for your own sake, to bring a little transcontinental mischief and mirth to your reading in the year ahead.
Popular in the Community