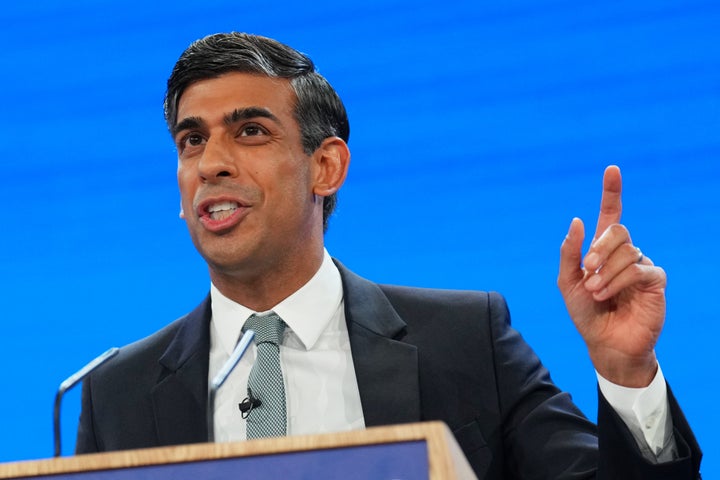 British Prime Minister Rishi Sunak has announced plans to eventually ban smoking by raising the legal age people can buy cigarettes by one year, every year.
It would mean someone who is currently 14 years old will never legally be sold a cigarette.
The prime minister said the change would "save more lives than any other decision we could take."
Sunak said at the conference for his Conservative Party in Manchester on Wednesday that his MPs would be given a free vote on the new law.
It means Tory MPs will not be ordered to back his plan if they do not want to.
Sunak said: "We have made great progress in tackling smoking. But if we are to do the right thing for our kids, we must try and stop teenagers taking up cigarettes in the first place."
The main opposition Labour Party has previously said it would also consider phasing out the sale of tobacco in a similar way.
The proposal mirrors the law in New Zealand, where tobacco cannot ever be sold to anybody born on or after Jan. 1, 2009.
In his speech to party members, Sunak said the government would also look at restricting the availability of vapes.
New laws could be brought in that would impact flavours, packaging, point-of-sale displays as well as disposable vapes.
Support HuffPost
The Stakes Have Never Been Higher
Related
Popular in the Community