The British royal family has long been a source of fascination for Americans.
"I think it's fair to say that the American people are quite fond of the royal family," then-President Barack Obama remarked during a 2015 Oval Office meeting with Prince Charles. "They like them much better than they like their own politicians."
But why are Americans so fascinated with British monarchs and their relatives? We spoke to psychologists and royal family experts to find out.
A fascination from childhood
The first explanation may seem fairly obvious, but it's meaningful: "We are fascinated and obsessed with fairy tales. They have been a part of our society's fabric since childhood. They help us escape from the everyday mundane," Dr. Sudeepta Varma, a psychiatrist and clinical assistant professor at NYU's Langone Medical Center, told HuffPost.
For people who grew up on Disney movies and fairy tale storybooks, the British royal family represents a real-life fantasy, one that people can follow closely and live out vicariously.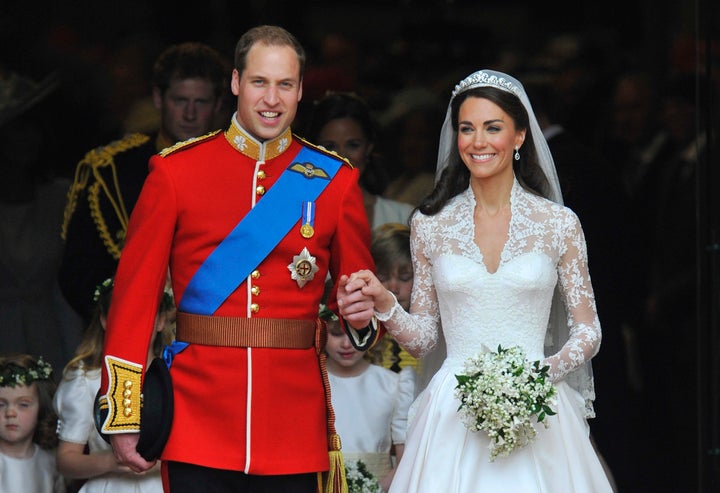 "Status, wealth and power are alluring. It's the other side of average, the unattainable that is intriguing," said Varma. Alluding to the younger royal spouses, she added, "People also love a rags-to-riches story. People love opulence, being rescued. So many kids' stories involve princesses, kings. We identify ― or at least want to ― with feeling wanted, important, and in control."
Escapism
"The superficial romantic escapist aspect is often the first reason people cite for their interest in the British royal family," Arianne Chernock, an associate professor of modern British history at Boston University, told HuffPost.
In 2018, that escapism may be even more alluring. It's no secret Americans feel pessimistic about the state of U.S. politics and stressed out by the news cycle. Stories about Prince Harry's upcoming wedding to Markle and the Duke and Duchess of Cambridge's latest pregnancy are a welcome distraction for many.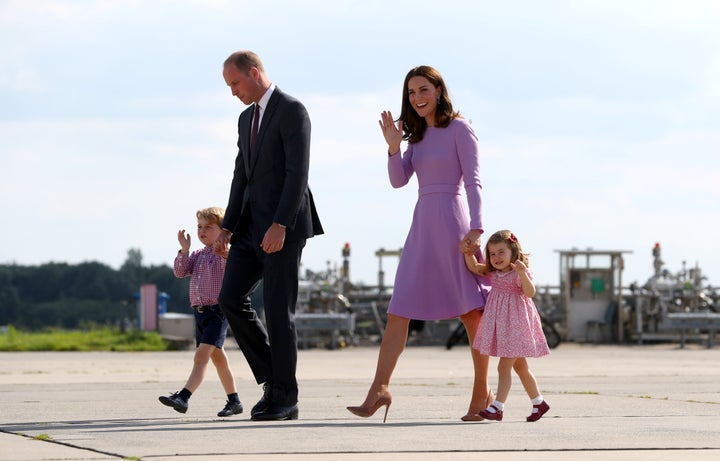 "People are experiencing a lot of stress and anxiety here now in the United States, at least in my experience based on my practice," licensed clinical psychologist Donna Rockwell, who is based in New York and Michigan, told HuffPost. "I think that looking at happy couples and young children and families forming, the positive aspects of what it means to be human, is nice and gives us a respite from the headlines, sensationalism and hourly breaking news about what's going on in our own country."
Witnessing history
"Royals touch upon something more primal. Our need for identity motivates us to explore our past. They connect us to history and to tradition in a very simple and tangible way," Jeff Rudski, an associate professor of psychology at Muhlenberg College in Pennsylvania, told HuffPost. "Historically, they were major contributors to world events. Faces launched a thousand ships! While royals no longer play such major historical roles, the direct lineage is, in a way, an easy-to-follow connection to the past. People often like to romanticize the past, and what can be more romantic than sagas of kings and queens."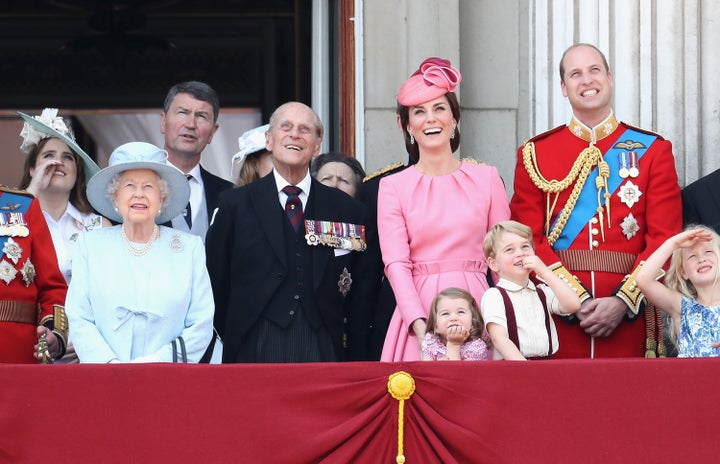 Chernock points to Queen Elizabeth as a living pillar of British life and history. "For many people, thinking about Queen Elizabeth is a way of thinking about Britain's 20th and 21st centuries because she's been at the head of government through the good and the bad," she said.
Human connection
"When I think about shows like 'The Crown' and why my students seem to be interested, the royals are this strange experiment," Chernock said. "These are people who haven't chosen this life for themselves. With the exception of those who marry into the family, they're born into it, and they have to make the best of those circumstances, which are difficult circumstances. That puts them in a different category of celebrity. This is a lifelong undertaking that they have to figure out as they go along. So there's a strong human element to the story."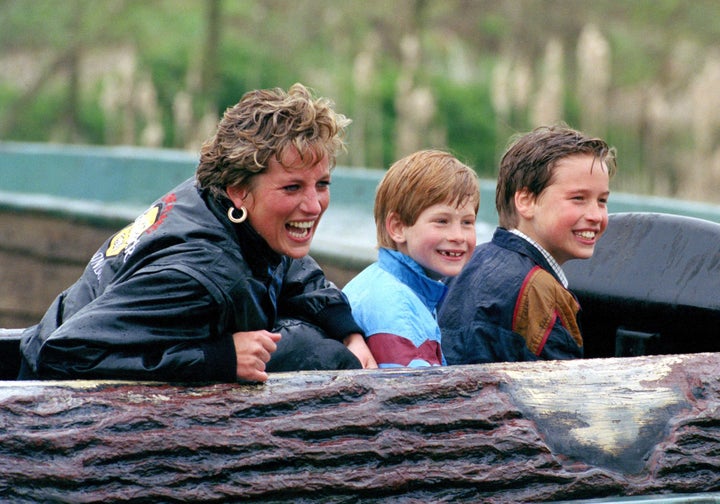 Rockwell pointed to the influence of more relatable royals like Princess Diana, "The People's Princess," and her children. "We're always interested in a human story," she said. "Both Prince William and Harry have been so vulnerable in talking about their mother's death and being very revelatory as far as how they're feeling emotionally. That's pretty much unheard of in previous generations. That make them more lovable, more accessible."
Girl power
"There's a more feminist dimension, a women's aspect to the story that gives news items about the royals traction, and that is the fact that the royal family for centuries has allowed women to play a prominent role in the public eye," Chernock said. "Women in the royal family have made history in ways that are indisputable. It brings women into the public spotlight ― not necessarily as entertainers, though Meghan Markle certainly blurs that line ― but for their role in the state. Even if it's a largely ceremonial role now, I think there is some aspect of the fascination that plays into that."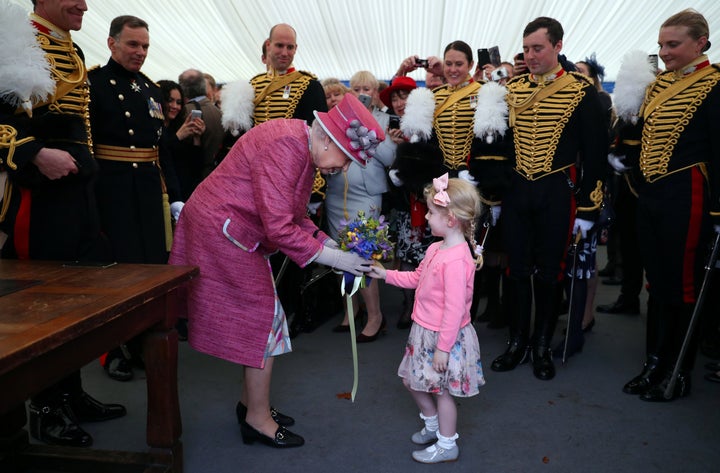 A real-life 'Truman Show'
"The Royal Family is one of the longest-running reality TV shows in history, and it's part of our history, as we have followed some of the characters our whole lives," said Rudski. "It's 'The Truman Show,' with complicit characters."
"We feel like we know them," Varma said. "Their lives have been open, beautiful, triumphant and at the same time raw and tragic ― looking at Princess Di, watching Prince William and Harry grow up in the public eye from children into capable, handsome family men."
She added that the equivalent in the U.S. might be the Kennedy or Obama families.
Psychology professor Mark Griffiths of Nottingham Trent University in England told HuffPost people who are deeply fascinated by the royals and know everything about them develop "parasocial relationships." These are one-sided affairs "where one person extends emotional energy, interest and time, and the other party, the persona, is completely unaware of the other's existence," he said.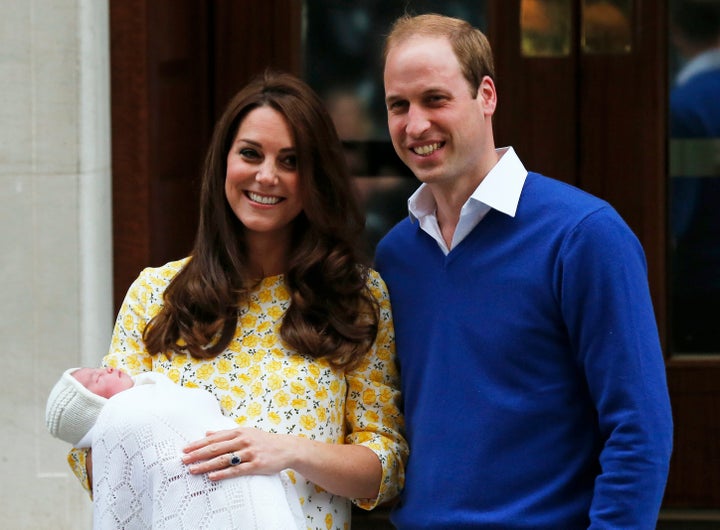 Rudski said that by following the lives of the royal family, people create an association with them ― and by extension, with fortune and power ― and "share in their accomplishments in a very small way," he explained.
The American factor
Being American makes it easier to obsess over the British royal family in some ways. "I think this is more of an American trend, in part that stems from the romantic fairy tale aspect," Chernock said. "That's because it's not our government. We're not funding the royal family in the same way that Britons are. Britons are more attuned to the day-to-day and somewhat messy realities of having a royal family, warts and all, whereas we have this more airbrushed view."
Chernock noted that people in Great Britain have more questions about the role of the sovereign vis-à-vis the state. Debates occur about the royals possibly interfering with governance, an issue that has involved Prince Charles.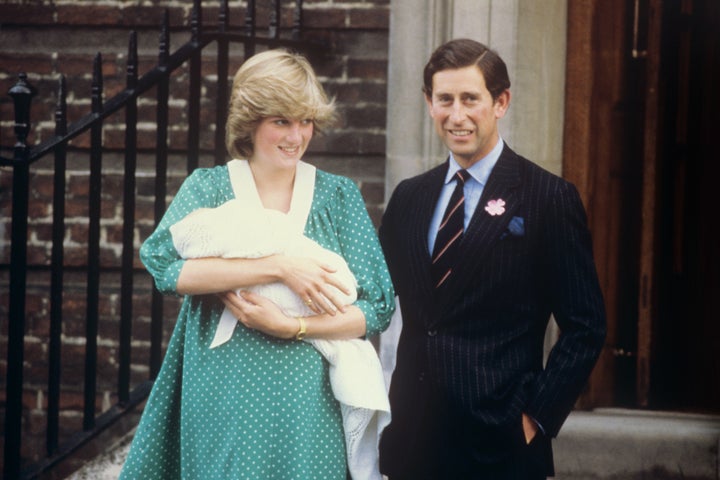 "Americans are often unaware of these concerns and public dilemmas," she said, adding that Americans are also often fascinated by the rigid class hierarchies on display in Britain.
Chernock also noted America's historical link to the monarchy. "America was once part of Britain. The royal family used to be [America's] royal family, and American colonists felt like they were the king's subjects," she said. "I think that aspect that still plays out here."
And, of course, now there's the Markle factor.
"The marriage of Meghan and Harry is especially playing into that fairy tale fascination for Americans because she is an American, and she's biracial," Chernock said. "There are a lot of elements of their particular story that appeal to that narrative."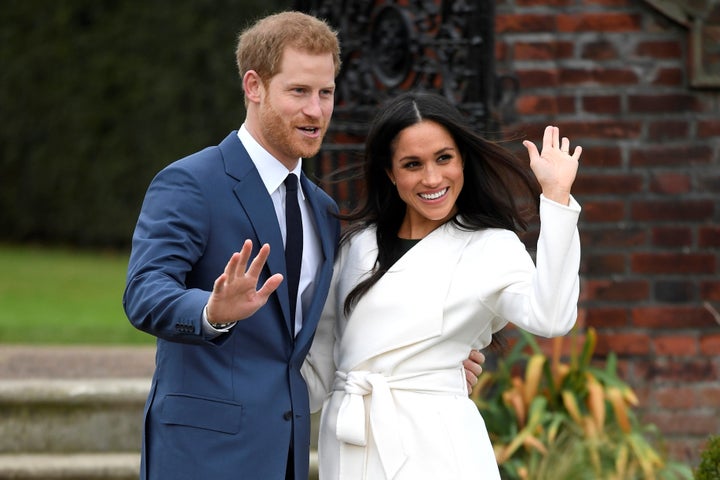 Still, Chernock added, there's plenty of fascination with the royals in their home country.
"'The Crown' has been popular in Britain as well as America, there's no question," she said. "So I'm not saying it's absent in Britain, but I think Americans tend to consume this in a somewhat different way."
However you consume royal media, psychologists agree it's important to keep that fascination healthy.
"Doing it as a hobby is OK," Rockwell said. "Being obsessed to the point that you are spending a lot of time, not living your own life, is harmful."
Related