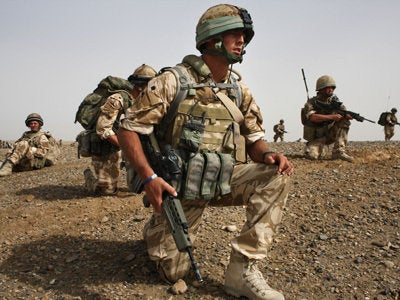 The 40-year-old from Devon, who asked not to be named, wrestled the bomber to the ground after spotting him reach for a detonator switch on the motorcycle's petrol tank.
The 20-year-old insurgent had managed to wheel his explosive-laden vehicle close to 130 British and Afghan Army troops when he attempted to blow himself up.
His motorcycle's panniers were packed with enough explosive to have caused devastation over an estimated 200-yard area.