The former MI6 British spy named as the author of an unverified report on Donald Trump's alleged relationship with Russia earned his reputation as an investigator aiding the FBI in its bombshell probe of world soccer.
Christopher Steele, 52, and his family were in hiding Thursday night, after media reports exposed him as being behind the report containing potentially compromising but unsubstantiated information about the president-elect. Intelligence leaders said they informed Trump about the dossier last Friday as they briefed him about Russian hacking during the presidential campaign.
Steele runs the London-based private investigation firm Orbis Business Intelligence, which he co-founded after leaving the British Secret Service. The FBI may have taken his allegations about Russia and Trump more seriously because agents had worked with him during an investigation into world soccer's governing body FIFA, Reuters and The New York Times reported.
England's Football Association hired Steele in 2009 to investigate Russia, which was then a rival to England to the host the 2018 World Cup, Reuters said Thursday. Steele eventually turned information he gathered on Russia to the FBI's New York-based Eurasian Task Force in a 2010 meeting in London. Steele's FIFA work lent credibility to his Russia expertise and contacts, U.S. officials told the news agency.
The FBI's probe ultimately resulted in dozens of U.S. indictments in 2015 against soccer administration leaders and sports marketing executives on charges ranging from bribery to tax evasion and money laundering.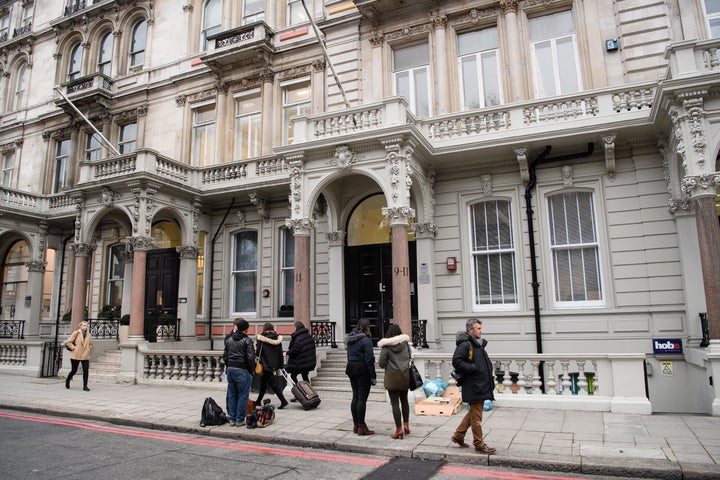 One of Steele's reports involves alleged pressure from Russia on Trump to build projects connected to the 2018 World Cup, which the British agent's report said the real estate businessman had rebuffed.
Steele's firm was hired during the presidential campaign by anti-Trump Republicans — and later Democrats — to probe the businessman's relationship with Russia, Reuters reported.
The British agent, who had worked as a spy in Russia for years, reportedly used contacts to create a series of reports on claims about the country's alleged relationship with Trump. The unverified reports also allege that members of Trump's campaign team maintained ties with Russians during his race for the presidency.
Trump denounced media coverage of the existence of the report this week as "fake news," a "political witch-hunt" and "crap." A spokesman for Russian President Vladimir Putin called the reports "absolute fantasy."
CNN was the first to report that Trump was briefed on the existence of Steele's reports by U.S. intelligence chiefs. The network said Trump should be aware of the report, even though its claims were unverified, because it had been circulating for months among politicians and members of the media.
Trump has said that intelligence agencies determined there was no truth to Steele's finding.
Director of National Intelligence James Clapper issued a statement Wednesday saying that he had called Trump to clarify that intelligence agencies had made no judgment about the reliability of the allegations. He also insisted that the leak about the report did not come from any intelligence agency.
During his press conference Wednesday, Trump refused to call on a reporter from CNN, calling the broadcaster "fake news." Buzzfeed is the only media outlet to date that has printed the full dossier that Steele reportedly wrote.
Calling all HuffPost superfans!
Sign up for membership to become a founding member and help shape HuffPost's next chapter
BEFORE YOU GO