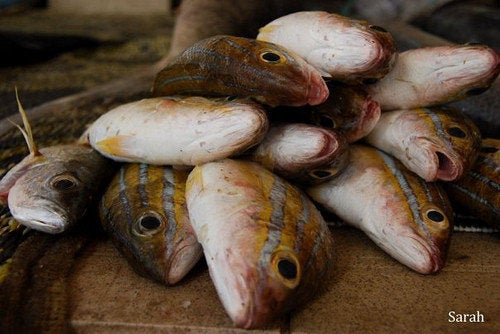 A tourist filed an official complaint last week alleging that his walk through the fishing harbor of Ilfracombe in Devon, England was ruined by the smell of fish.
David Copp, a British tourist who apparently headed to Ilfracombe to take in the sea air, claimed that the "foul stench" upset his children.
"My response to him was 'I'm sorry, but you shouldn't be taking you children to a harbor if that is how they react to dead fish,'" Harbormaster Rob Lawson told the tabloid.
According to the Telegraph, Copp called the North Devon Journal after Lawson's answer failed to satisfy him. The Journal printed his olfactory complaints along with the allegation that the smell was issuing from a boat named The Lady of Lundy.
Fishermen told the British press, which jumped all over the story, that the working waterfront at Ilfracombe was the attraction and that getting rid of all the dead fish might defeat the point.