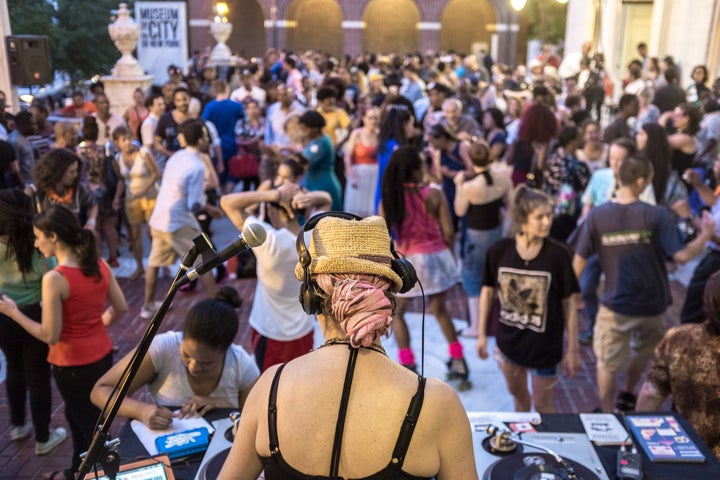 On a hot summers day in New York City at an outdoor party held at The Museum of The City Of New York, veteran British dj Trish Mann aka DJ Misbehaviour was doing what she has done for the last 30+ years...spinning 90's classic Hip Hop tunes on vinyl. Nothing unsual about this you might say, except for the fact that DJ Misbehaviour is a 54 year old white woman who upon first sight, might seem more at home teaching in a class room, rather than standing behind turntables spinning vinyl with expert precision and skills.
While DJ Misbehaviour played tunes from Brand Nubian, Black Sheep and Redman to the delight of the 500+ crowd, mixing these classic 90's Hip Hop records in a way that paid homage to the culture, an enthusiatic party goer captured a few minutes on his smartphone and shared the video over social media with the message 'Don't judge a book by its cover'. Within seconds the video was viewed and shared across the world, as people around the globe were surprised, shocked and bemused to see a mature, white woman with a clear and deep passion for the culture of Hip Hop, spinning vinyl records.
Suddenly within days of being published, DJ Misbehaviour was dubbed the 'Martha Stewart of Hip Hop' and calls poured in from media outlets across America. Even Grammy award nominee rapper and actor Common shared the video over social media with the headline 'This is why racial profiling is wrong'. To date the video has been viewed globally nearly 26.5 million times.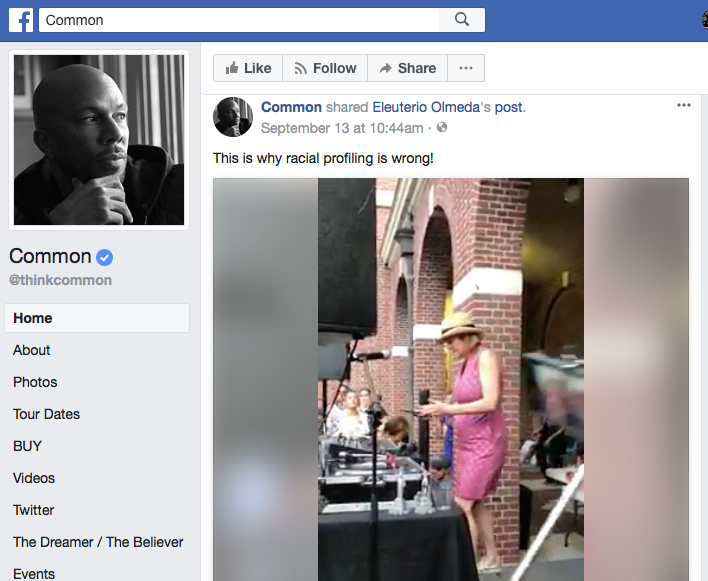 As we countdown to the end of the year, we caught up with DJ Misbehaviour to find out more about one of 2017's breakout viral stars!
DJ Misbehaviour: I was always into music from a very young age. I loved soul music and remember buying soul records at 9 years old. The first record I ever bought was Bernadette by The Four Tops, I played it all the time. When I was at college I made mix tapes for all the student parties and it kind of grew from there.
What is the story behind the Viral Video?
DJ Misbehaviour: I was deejaying at a party called 'Uptown Bounce' in New York. I was excited to be playing all my favorite 90's Hip Hop Jams and as soon as I got on I knew the crowd and I were on the same page. I was playing all the greatest 90's tunes of that time, Biggie, Tribe, Redman , Brand Nubian, Black Sheep and the atmosphere was amazing. A guy in the crowd, who I later found out was called Eleuterio Olmeda, was filming me and uploaded the footage to Facebook and it went viral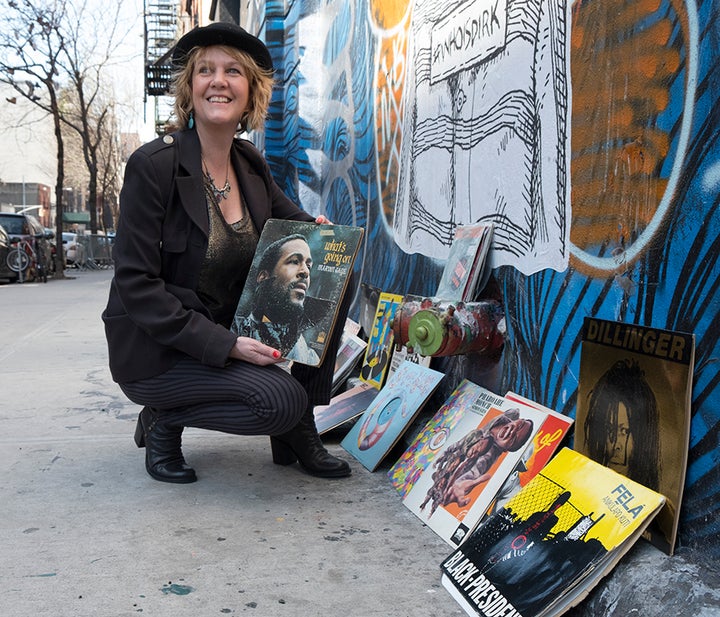 Were you surprised by the reaction to the Video?
DJ Misbehaviour: My godson's mum called me from England on their way to Glastonbury, shouting "Auntie Trish you've gone Viral". I remember saying I don't know what that means and she said "you've got 3 million views". I was in shock. I was simply doing what I've been doing for years, playing the Hip Hop I've loved for over 25 years. I went to a friend's house and we kept refreshing her facebook page and the numbers just kept growing. Even now I still can't really get my head around it all.
What has been the biggest surprise to people?
DJ Misbehaviour: The majority of comments are about a combination of my race and age. The way i was dressed that day, someone said I looked like I was off to the market to buy groceries, not smashing a party.
What has your journey been like as a Female DJ?
DJ Misbehaviour: It was quite tough at first as there were so few of us back in 1989. Some guys didn't think women should be in the DJ Booth and were not nice about it at all. Some were really supportive and encouraging. Also if there were four guys on the bill and me, I stood out and people remembered me, so there were positives. One thing that used to annoy me, was asking promoters for work and getting the response "Yes we've been thinking of doing a women's night " There weren't that many of us and these nights didn't happen much and when they did we were thrown together by our gender, not experience or musical compatibility. I just wanted to DJ at cool spots with other cool like minded DJs whatever the gender. I never call or have called myself a female DJ or a woman DJ. I never hear men when asked what they do for a living reply 'I'm a Male Dj' why should we have to have our gender as a title?
I am not sure how much has really changed, when you look at the top tier of djs it's nearly all men, although doors have opened up and more women have come through and there are some really really good female djs out there. I still think in many circles it is still eye candy over skills which is a shame. I mean cool if you look like a model you gonna get hired, but damn respect the craft and get some skills please.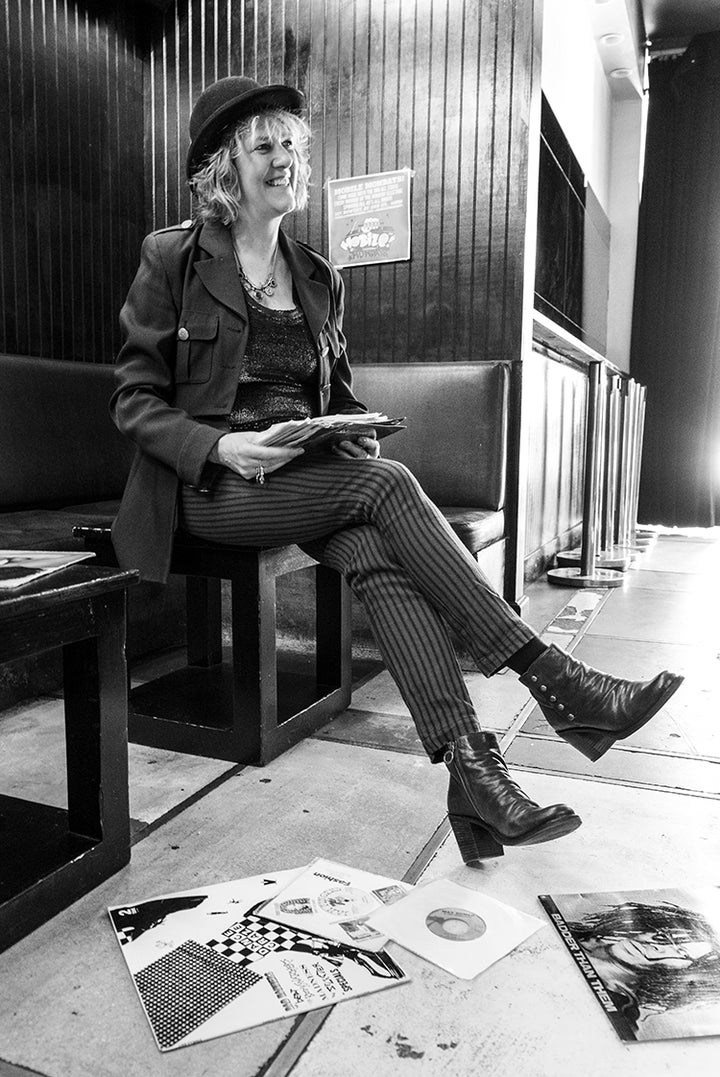 DJ Misbehaviour: The video has definitely raised my profile and my fans and followers have increased by thousands. I've been on Hot 97 and Sirius XM Shade 45 and have travelled to play in different cities in the last couple of months including Miami, Boston, Washington DC and London. Next year I plan to keep travelling and doing what I love, rocking parties and making people happy.
I want to continue building my after school DJ program, giving back to the community and inspiring young people. I also want to speak at more events about women's empowerment especially in the music business. It is needed right now! It is a key topic and I have plenty to contribute to the conversation. I have a wealth of experiences over the last 30 years as a DJ, I have crossed many borders, overcome obstacles and I'm still here and I would love to continue sharing tips and insights with young people coming up.
Claudine Moore is a writer and award-winning global public relations, corporate communications, social media, personal branding and new business consultant working with agencies, companies, brands, entrepreneurs and business leaders across US, Europe and Africa.
Related
Popular in the Community