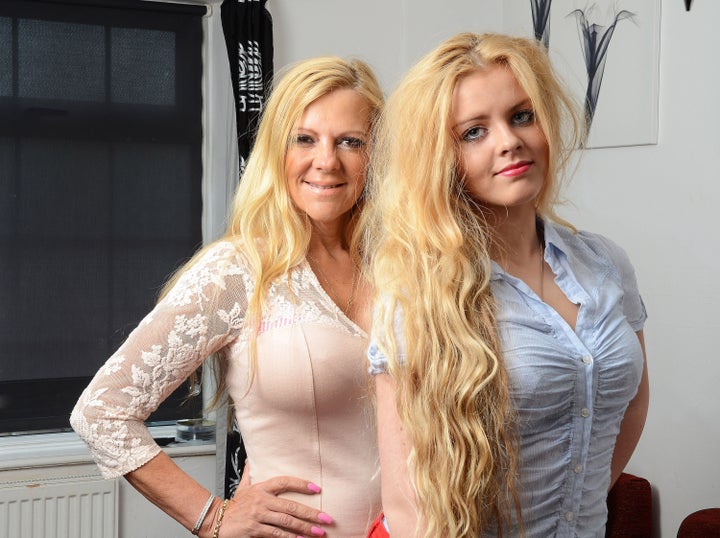 Bras, braces, makeup are all rites of passage for many teen girls. But if you're a member of the Marshall family, so are boob jobs.
"At the moment she doesn't really have what I would say are boobs -- but I'd like her to follow in her sisters' footsteps... I really love the fake look of my girls and I know Britney will go that way when she's a bit older."
Chantal and her four other daughters collectively own £50,000 worth of fake breasts, with sizes ranging from 32DD (21-year-old Ripley) to 34HH (27-year-old Terri). But Britney's au naturel... for now. The "brainy" one of the family, Britney told the Sun, "Maybe I'll decide to get them too and start saving in a few years. But for now I want to focus on my school work."
The desire for breast implants isn't a new or surprising phenomenon, particularly in England. Last summer, a poll of 8,000 American and British women found that 35 percent of American women "loved their boobs" while only 20 percent of U.K. respondents felt the same way. But a mom encouraging her uninterested daughter to get breast implants? We've got to imagine (and hope?) that's a rarer occurrence.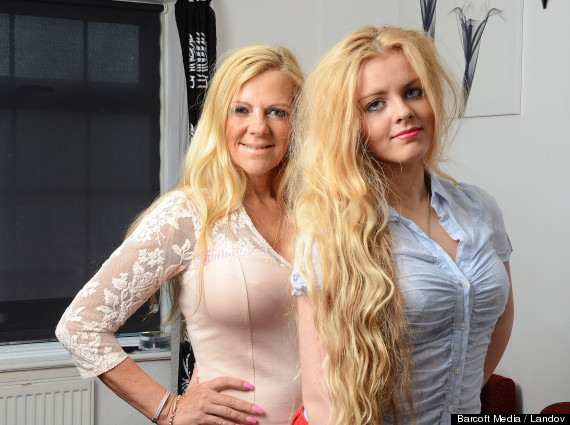 Celebrities talk about plastic regrets:
Plastic Surgery Regrets (CLONED)
Related