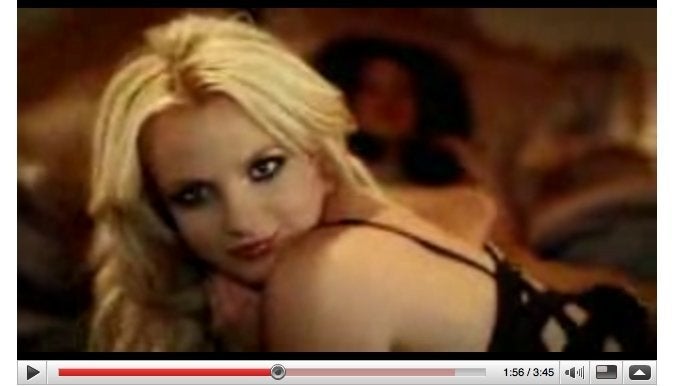 Britney Spears' new single "3" premiered on a New York radio station today.
The song is about threesomes.

News flash: Britney Spears just figured out the joys of threesomes.

The pop tart's new single, "3," released to radio today, oohs and ahhs over multi-partner whoopie.

"I don't see the harm," Britney chirps. "Love in the extreme. Are you in?"

"3″ is yet another product of producer Max Martin, the Swedish pop savant who also gave the world Katy Perry's "I Kissed a Girl" and Spears' "If U Seek Amy," so a track about ménage à trois would be the feasible next step in his repertoire.
Listen to Britney Spears' new single: